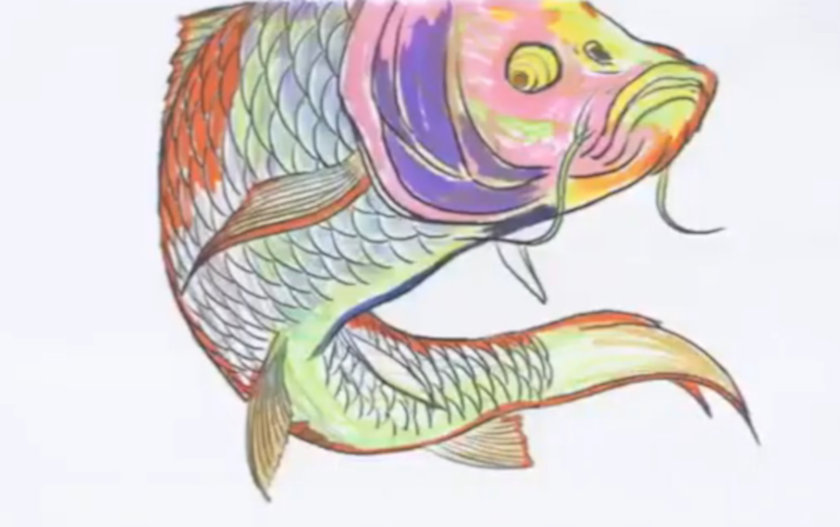 Acclaimed Chinese animation artist Sun Xun prepares the animation feature Magic Atlas, and asks for artistic participation.
Chinese animation artist Sun Xun works closely (since 2005) on the fringes between animation and art, ancient myths and urban worries. (Check his profile at Guggenheim Museum)
His animation work include Coal Spell (2008), 21 Grams (2010), Beyond-ism (2010), Tears of Chiwen (2017). Sun Xun was an Annecy resident in 2017.
He now asks people (both trained in painting or not) to participate in his new, 90-minute animation project, Magic Atlas -in its special sequences. Participants will have to paint a photo of the existing script/storyboard image and take a photo of their own working background.
Here are the full details:
My name is Sun Xun, and I am an artist. I am currently working with my team at π Animation Studio, on a 90 minutes feature art animation film.
As this moment, the world is ravaged by the COVID-19 pandemic and like everyone, not only are we fearful and distraught, but also overwhelmed by a sense of helplessness. This sudden viral outbreak and our own limitations have forced us to self-quarantine and social distance. However, as tragic as this situation is, to endure it inactively is not our only choice! There are a lot of things we can do, big or small.
I plan to reserve one of the most special sequences of my film for you.

And now I am inviting all of you, undifferentiated in the face of this pandemic, to work together with me in completing this film. Let's make it into a monumental feature unique to this special period of time, which will not only document the sorrow we share, but also works as a reference for the future in defining what we are today, to prevent us from solely relying on our often faulty memories.
When we complete the film, the names of all contributors will be listed at the end. We will donate to the Red Cross to help those in need on behalf of the participants of this film .



WHAT DO YOU NEED TO DO?

1.Whether you have received any training on painting or not, you can contribute to this film. Send us an email for the animation script. 

2.Print out the script we send you on a A3 format paper.

3·Draw a picture that you consider special with the provided pattern using whatever you have at hand as painting tools. Make sure your picture does not go beyond the frame we set.

4.Take a photo of the work. Make sure you have decent and even light on the picture, so that you get a high-quality photo with sufficient details to add to the film. Please try to avoid capturing the shadow of the person taking photos. Of course, if you could send us a scanned image of your drawing, that would provide better image qualities to work with.

5.Take a photo of the scenery in front of your window. You can include your window as the foreground.

6.Send us your painting and photo by email




Our email address: This email address is being protected from spambots. You need JavaScript enabled to view it.
(With thanks to Gerben Schermer)