45 Animation Shorts for 3D Wire, Spain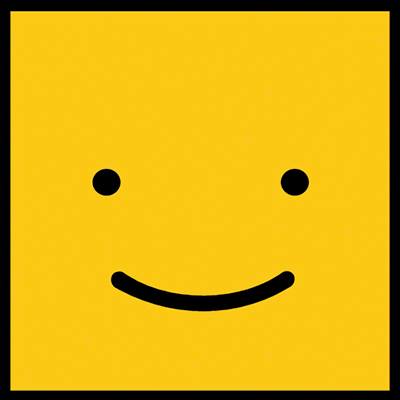 A total of 31 international short films and 14 films  from Spain (from a total of more than 700 works received) will screen at the 2016 3D Wire Market in Segovia, Spain (2-9 October 2016).
First works, awarded directors, and works in all animation techniques will compete for  the jury and audience awards that would give them direct access to the pre-selection of the Goya Awards and the Cartoon D'Or, which awards the Best European Short of the festival.
In the national competition, the awarded Three Fited Flies, the debut of Elisa Morais and María Álvarez, the new work by Marc Riba and Anna Solanas, The Kid and the Hedgehog, and the surreptitious Decorado by Alberto Vazquez (presented at the 2016 Annecy festival) will be among the selection.
The international selection has short films from Europe, America, Asia and even Oceania.
Among the 31 titles, the quintessential nature-meets-nurture adventure Love by Reka Bucsi, the Altmanesque parody of human relations Piano by the Estonian Kaspar Jancis, and Waiting for the New Year by Vladimir Leschiov.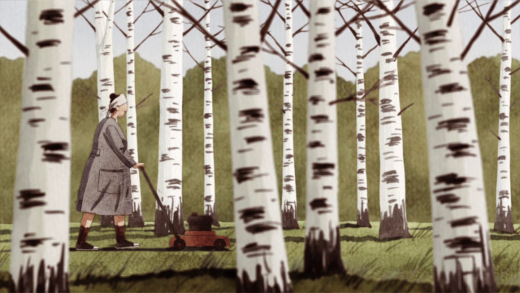 Waiting for the New Year, Vladimir Leschiov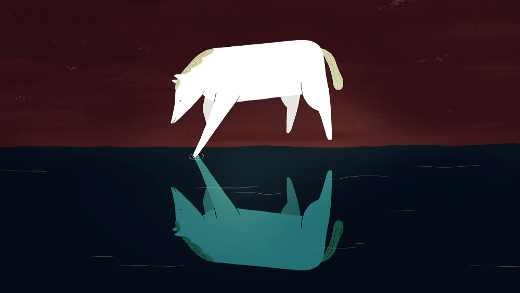 Love, Reca Bucsi
The jury for this year's 3D Wire fest includes Luce Grosjean, executive director of the French production company Sève Films, the Italian Paolo Polesello, animation connoisseur and professional (associate producer in Signe Baumane's Rocks in my pockets).
The Spanish Rebeca Núñez, animator at the French  Ankama Animation, and the American Amid Amidi, publisher & editor-in-chief of Cartoon Brew, and acclaimed animation author (The Art of Pixar, The Art of Robots among others) conclude this year's jury.
3D Wire Fest classifies for the Cartoon d'Or awards, which award the Best European short coming from a list of partner festivals.  Both Spanish and Europeans works (jury and audience winners) qualify. The jury short short film winner will also enter the preselection of the Spanish Goya Awards.
Here's the full list:
NATIONAL SELECTION
Winter Love. Isabel Herguera, 8', Drawing on Paper. Co-production with Italy
Back Then. Diego Porral, 3', 2D
Water Path fo a Fish. Mercedes Marro, 8', 2D. Co-production with Colombia, France
Bloodsuckers. Emilio Gallego, Jesús Gallego, 2', 2D
Darrel. Marc Briones, Alan Carabantes, 4', 3D Digital
Decorado. Alberto Vázquez, 11', 2D. Co-production with France
Down by love. José Corral, 14', 3D Digital. Co-production with Monaco
Down to the Wire. Juan Carlos Mostaza, 13', 3D Digital
Made in Spain. Coke Riobóo, 12', Stop motion
The Kid and the Hedgehog. Marc Riba, Anna Solanas, 3', Stop motion
Three Fitted Flies. María Álvarez, Elisa Morais, 8', 2D. Co-production with Lithuania
You are not the strongest. Emilio Yebra, 1', 2D, Drawing on paper
Pichük's Travels. Paco Cuesta, Manel Cráneo, 11', 2D
Vivir. Cesar Díaz Meléndez, 1', Clay animation, Painting on glass
INTERNATIONAL SELECTION
Accidents, Blunders and Calamities. James Cunningham, 6', 3D Digital, New Zealand
Los aeronautas. León Fernández, 11', Stop motion, Mexico
Afternoon Class. Seoro Oh, 4', 2D, South Korea
The Alan Dimension. Jac Clinch, 8', 2D, United Kingdom
Bingo! Patrick Schoenmaker, 3', 2D, Netherlands
Borrowed Time. Andrew Coats, Lou Hamou-Lhadj, 7', 3D Digital, USA
Caminandes 3: Llamigos. Pablo Vázquez, 3', 3D Digital, Argentina, Netherlands
Caminho do gigantes. Alois Di Leo, 12', 2D, Brasil
A Coat Made Dark. Jack O'Shea, 10', 2D, Ireland
Cthupid. Giovanni Braggio, 2', 2D, Italy
Dernière porte au sud. Sacha Feiner, 15', Puppets, Belgium, France
Dissonance. Till Nowak, 15', 3D Digital, Live action, Germany
Escargore. Olivert Hilbert, 6', 3D Digital, New Zealand
Estilhaços. José Miguel Ribeiro, 18', 2D, Drawing on paper, Portugal
Gaidot Jauno Gadu. Vladimir Leschiov, 9', Drawing on paper, Latvia
Geist. Alex Sherwood, Ben Harper, Sean Mullen, 11', 3D Digital, Ireland
Happy End. Jan Saska, 6', 2D, 3D Digital, Drawing on paper, Czech Republic
Hound. Georgia Kriss, 5', 2D, Australia
Journal Animé. Donato Sansone, 5', 2D, France
Kaleidoscope. Catherine Dubeau, 3', 2D, Canada
Love. Reka Bucsi, 15', 2D, 3D Digital, France, Hungary
Lucens. Marcel Barelli, 7', 2D, Drawing on paper, Switzerland
Made in China. Vincent Tsui, 4', 2D, France
No-Go Zone. L'Atelier Collectif, 10', Stop motion, Belgium
None of That. Isabela Littger, Anna Paddock, Kriti Kaur, 5', 2D, 3D Digital, Brasil, USA, India
Otto. Salvatore Murgia, Dario Imbrogno, 2', Stop motion, Italy
Paniek! Joost Lieuwma, Daan Velsink, 6', 2D, Netherlands
Piano. Kaspar Jancis, 11', 2D, Drawing on paper, Estonia
Tea Time. T. Bourret, V. Delmon, F. Gris, J. Mifsud, R. Vincent, 7', 3D Digital, France
United Interest. Tim Weimann, 9', 2D, Live action, Mixed techniques, Germany
The Wrong end of the stick. Terri Matthews, 9', Mixed techniques, United Kingdom
Read More About: