Carter Goodrich Comes to Fredrikstad Animation Festival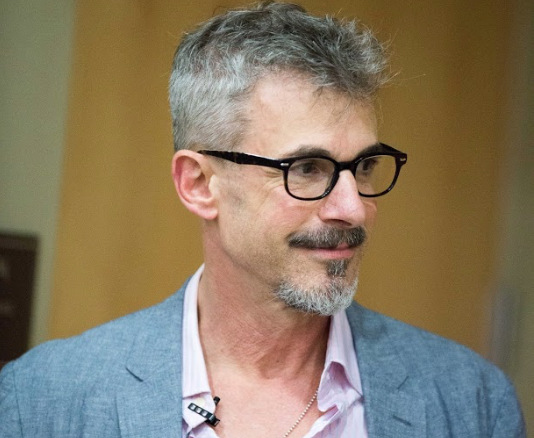 The creator of a majority of the characters in Ratatouille, Coco, Finding Nemo, Shrek and Despicable me Carter Goodrich will attend this year's Fredrikstad Animation Festival (25-28 October 2018). He is seen as amongst the greatest in his discipline and will on the 26th of October talk about his experiences as a character designer and illustrator.
Carter Goodrich started his career as an illustrator in 1981, then working freelance for a variety of publications in New York City, and to this date has contributed the impressive number of 21 covers to The New Yorker. He furthered his freelance career when accepting an invitation from DreamWorks to contribute character designs for the Prince of Egypt in 1994. His parallel decision to move to LA proved fruitful as the Prince of Egypt lead to further involvement in Hollywood projects that by many are now seen as modern classics.
Sinbad: Legend of the Seven Seas, Spirit, Croods, Monsters Inc. and Hotel Transylvania are other examples of where he has contributed his renowned character designs, such as despicable Gru, adorable Dory and Remy the master chef rat.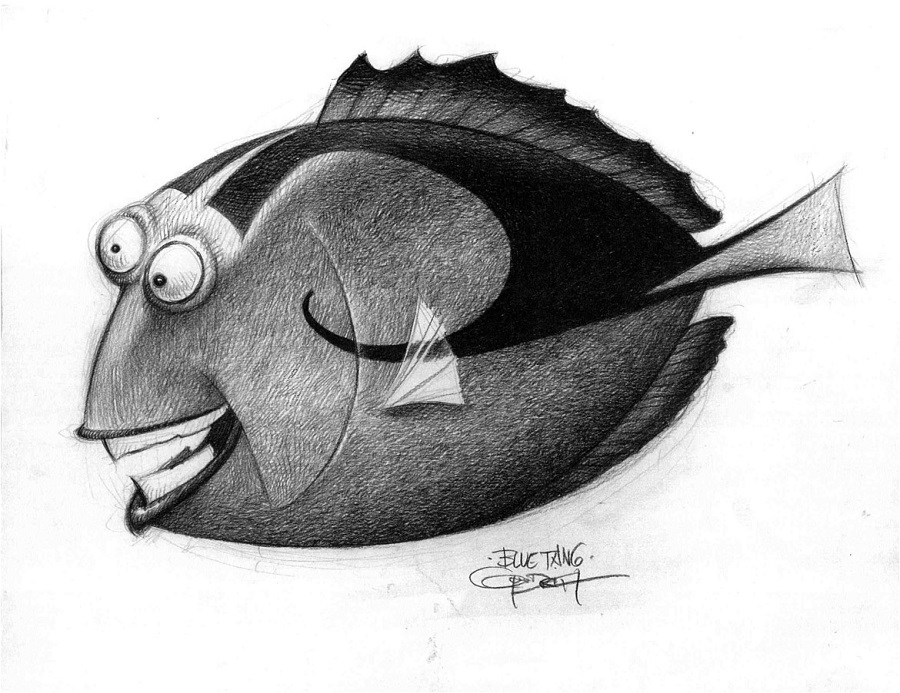 Dory in Finding Nemo by Carter Goodrich
His style of drawing is known for being somewhat fuzzy and sketch-like, and after almost four decades working as an illustrator he is still sticking to the use of pen and paper for that fuzzy-sketchy finish when bringing ideas to life. 
The considerable work Goodrich has put down for studios like Pixar, DreamWorks and the like has brought him several prices and nominations; awards include six nominations for the Annie Awards; two-time winner for Ratatouille and Croods. Two-time recipient of The Society of Illustrators, New York, Gold Medal.
The 24th edition of Fredrikstad Animation Festival will take place from 25 to 28 October 2018. Fredrikstad Animation Festival is the oldest in the Nordic region, dating back to 1994 and the festival Animerte Dager in Oslo, Norway. The annual festival now takes place each November in the town of Fredrikstad, outside of Oslo. One of the cornerstones of the festival is the Nordic-Baltic animated short film competition, with the awarding of the prize known as the Golden Gunnar. The festival is a professional arena for the animation industry as well as being an important event for students and educational institutions within animation, graphic design and digital media production. Each year, top animation industry professionals hold seminars and lectures, and the festival has previously hosted guests from famous studios such as Pixar, Disney and Aardman.
Sign Up: Stay updated on European and Independent Animation News. Subscribe to our Newsletter.
Read More About: