Chilemonos Becomes an Oscar-Qualifying Festival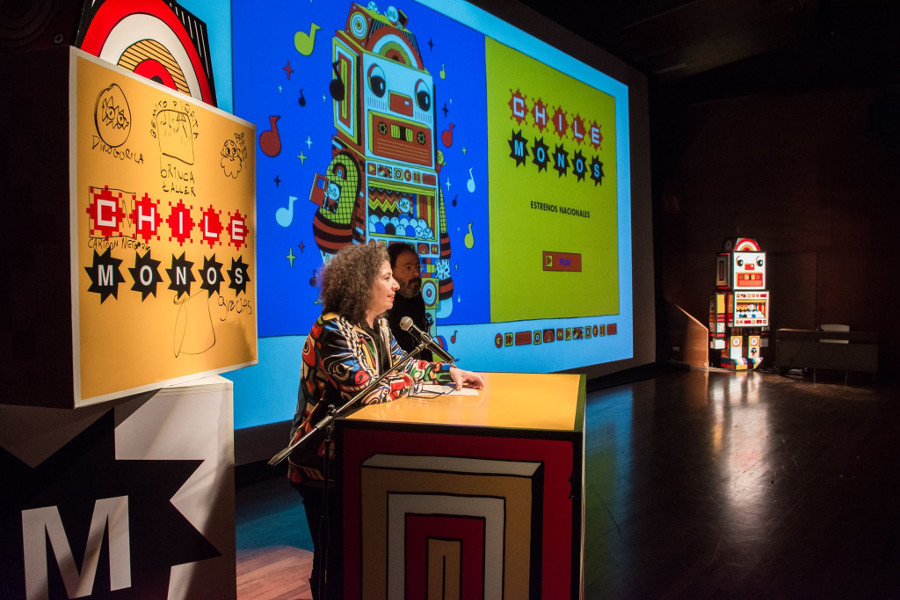 After seven version, where Chilemonos festival has consolidated its position as a meeting place for directors, animators, producers, and animation students. Today, hte  demonstrate its leadership like a specialized festival in animation in the industry.
 The incorporation of CHILEMONOS International Animation Festival to the list of "Qualifying Festivals to the Academy Awards" implies  that from the next edition of the Festival, the winners of Best International Short Film and Best Latin American Short Film may be eligible to be part of the official classification for the Oscars.
Carlos Saldanha, Member of AMPAS and recognized director of Ferdinand, Age Ice, Rio, and Robots, recommended CHILEMONOS for this status.
I'm very proud of CHILEMONOS and all the hard work and passion of its directors. This Festival is without hesitation the most important festival in Latin American and with this inclusion to the official list of Academy's festivals, it may contribute to all the world of animation - Carlo Saldanha.
The festival premiered the "Bear Story" by Gabriel Osorio, the same year that it won the Best Chilean Short Film prize of CHILEMONOS Festival, and then it became the winner of the Academy Prize.
It is a pride that Chile now has a festival with the category of 'Oscar Qualifying', its something fundamental and of tremendous importance for the development of animation, not only in Chile but throughout the region and it's a key step - Gabriel Osorio, director and Oscar campaign supporter.

It is really a pride to finish 2018 with this great news. It is a decision that excites us and at the same time delights us because definitely, our audiovisual field is giving us to speak beyond our borders" - Consuelo Valdés, Chilean Minister of Culture, Arts and Heritage
The internationalization of Latin content and the strength of CHILEMONOS as a platform that seeks to disseminate and broaden the access of animators to the world, were the arguments that prompted the decision to apply for this qualification. The process began in August of this year, and culminated on November 16, when the managers of the Academy contacted the directors of Chilemonos to deliver the news.
For Chileans and Latin American short films's producer, this is a big opportunity, which is being generated in their territory and with a festival in their language, it is also a concrete possibility for short filmmakers to internationalize their career - Erwin "Wilo" Gómez, director of CHILEMONOS Festival and Foundation.
Since 2012, CHILEMONOS Festival has become a place to exchange knowledge, of interaction between students and experts in animation. In its seven editions has gathered works from 80 countries in different categories in the competition.
As well, CHILEMONOS has had the presence of distinguished exponents of the industry, delighting the public with master class, conferences, Q&A and workshops; like: Jorge Gutiérrez (The Book of Life's director), Brenda Chapman (Brave's director), Carlos Saldanha (Ferdinand, Río y Ice Age), Peter Lord (Chicken Run's director), Yoshihiro Shimizu (Tezuka Studio's director), Mark Shapiro (from Laika studio), Shinichiro Watanabe (Cowboy Boboop's director), David Feiss (creator and director of Cow and Chicken), Anna Kluza (Loving Vincent's paint director), etc.

CHILEMONOS Festival will open its call for entries in six categories of competition in December 6th receiving pieces until March 1st, 2019.
In this occasion, the categories in the competition are International Animated Feature Film Competition, International Animated Short Film Competition, Latin American Animated Short Film Competition, International School Short Film Competition, Latin American School Short Film Competition and Latin American Animated Series Competition.
SIGN UP: Want to read more free articles like this? Sign up for Our Newsletter
Read More About: