Encounters festival announces Swiss theme for 2013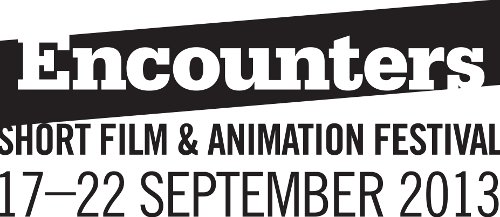 Encounters returns to Bristol from 17-22 September 2013, offering a unique chance to catch the best and brightest emerging talent from around the world.
This year the festival has announced a Swiss Focus in partnership with Swiss Films and Internationale Kurzfilmtage Winterthur, and supported by the Swiss Embassy, The Swiss Cultural Fund in Britain and Helvetic Airways.
This diverse programme includes screenings of short format work from upcoming filmmakers and animators, a live music event, an artist's installation, a filmmaker focus and a Pop-Up Cine Chalet.
Thematic showcases will highlight today's hottest Swiss film and animation exports. 'God You're So Square', curated by Internationale Kurzfilmtage Winterthur, breaks down the conventional image of the Swiss psyche (efficient, boring, predictable) by exploring dysfunctional males who are struggling to find their place in society. The selection includes The Living Also Cry by rising star Basil da Cunha, who recently presented his first feature at the Cannes Directors' Fortnight.
The gala event of the Focus invites Franz Treichler, founder of legendary Swiss band The Young Gods, to perform a specially designed soundtrack for an overview of experimental films of the 20th century. Based on the instigators of the Dada Movement (Hans Richter, Man Ray), its self-proclaimed heirs of the 1960s and more recent experimental films, this will be the UK premiere performance of 'Franz Treichler Plays Dada'. Treichler, who is also confirmed for the Brief Encounters International Jury, draws on rich experimentation from the music he has created over 20 years for cinema.
Franz Treichler explains; "This soundtrack takes us from Man Ray to Fluxus, to Jean Painlevé, Stan Brackage and Martin Arnold. A soundtrack for a selection of pioneers of the genre movies, focused on originality since a large part of creation is left to improvisation."
Also at the Arnolfini, Swiss artist Yves Netzhammer will be creating an installation of his short film trilogy. Meanwhile, the Encounters Filmmaker Focus will be on Marie-Elsa Sgualdo, whose short fiction film You Can't Do Everything At Once, But You Can Leave Everything At Once, inspired by the work of Spanish filmmaker José-Luis Guerin, also screened at the Cannes Directors' Fortnight.
A free-entry Pop-Up Cine Chalet will be open for the whole week in The Parlour Showrooms. Far from a nostalgic trip through idyllic mountain pastures, it will screen works such as the feature documentary Image Problem, which pokes fun at perceptions of the Swiss national identity, and The Lonely Pioneers, which traces The Young Gods' history from the beginnings in 1985 up until today.
Encounters Managing Director Liz Harkman says; "We're delighted to be working with our international partners for this programme, which will delve into the current artistic and cultural output of Switzerland in order to show the many contemporary faces of this nation".
Marcel Müller, Project Leader for Swiss Films says; "It is a great privilege for us to be guest of honour at the festival this year. Preparing the Swiss attendance in collaboration with the Encounters team has been very exciting. And it will be even more exciting to see the results live, introducing the audience to the variety of creation in Swiss shorts, ranging from fictional works to sound and visual installation, from animation to filmic essays."
The Oscar and BAFTA-qualifying Encounters Short Film and Animation Festival runs from 17-22 September 2013.
Read More About: