Hiroshima International Animation Festival 'Reduces Scale' for its 2020 Edition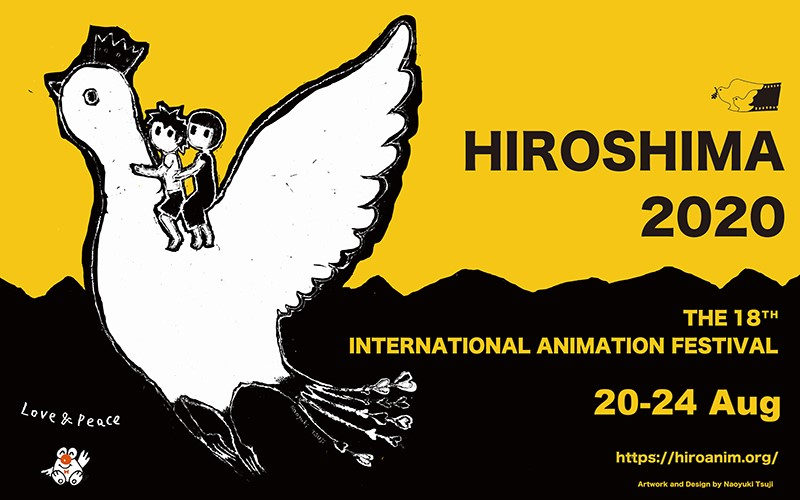 HIroshima International Animation Festival (20-24 August 2020) now drastically changes its festival format. As all international film festivals affected by the coronavirus pandemic, it adapts to the situation.

While the festival will still go on at the same dates planned, its format will be different. International Competition films will be screened as part of the judging process with the international jury - no public screenings at the festival venue. There is a possibility of online public screenings in the case of awarded films.
Festival events, such as special programs, educational Film Market, workshops,  and pre-events such as 'The Festival Eve' etc. are completely cancelled. A winner announcement will instead follow at the end of August
Important dates:
May 1st;  selection committee starts working on competition entries
End of May: selection results announced
Early July:  International jury announced
End of August: award winners announced
The full press release
In regard to our International Animation Festival, which has always been held under the spirit of LOVE & PEACE every two years since its first edition in 1985, we were preparing enthusiastically for its 18th edition, which planned to be held from August 20th to 24th this year. However, in the current circumstances due to corona virus outbreak, which we are not able to say for certain when it will end, we had to determine that we are not capable of dispelling the risk of infection completely without changing our conventional festival format, which involves many domestic and international visitors and affiliates. Therefore, we have now decided to take place HIROSHIMA 2020 on another format and smaller scale as follows.

1. The official competition, the core of our festival, is going to be held using online conference system by the international jury members in place of public screenings with audience at the festival venue.

2. We are going to cancel all our special programs such as the screening of superior animation works from around the world, Educational Film Market, workshops and all pre-events for instance 'The Festival Eve'.

3. As for award-winning films, due to cancellation of the screenings, we will continuously consider the possibility to open them to the public via the Internet. We will keep you update for further details as soon as we decide on our official website.
SIGN UP: Want to read more free articles like this? Sign up for Our Newsletter
Read More About: