Konstantin Bronzit Goes to Fredrikstad Animation Festival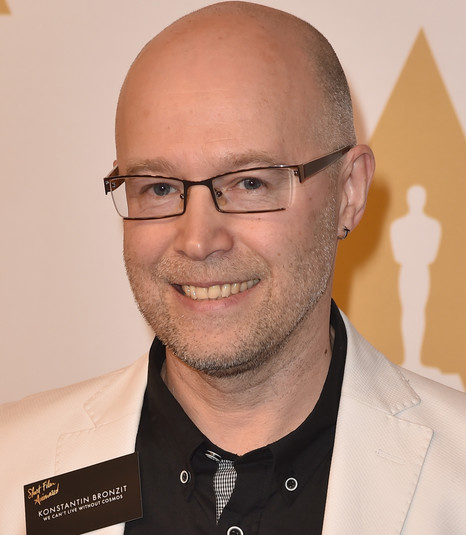 Russian Animator and Film Director Konstantin Bronzit join Fredrikstad Animation Festival 2016 (10-13 November 2016).
Throughout his career, Bronzit has made several short films for which he won around 200 different awards. He was nominated for the Academy Awards twice; in 2016 for We can't live without Cosmos and in 2009 for Lavatory - Lovestory.
(photo: Bronzit at the 2016 Oscar nominees luncheon. Source: Kevin Winter/Getty Images North America)
His film At the Ends of the Earth (1999) was nominated for the French Film Academy Award César in 2001.
 Konstantin Bronzit was born in 1965 in St.-Petersburg in Russia. After his graduation from Art School he studied at the High institute of Art and Design, followed by the High Courses of Scriptwriters and Directors in Moscow.
Bronzit is based in St. Petersburg, where he works for one of the largest Russian animation studios, Melnitsa Animation Studio. He is a Member of the French Film Academy and the Academy of Motion Picture Arts and Sciences.
Bronzit will contribute to Fredrikstad Animation Festival with a presentation on Friday, November 11th, where the audience will have the opportunity to watch selected films and learn about his life and career.
Fredrikstad Animation Festival dates back to 1994, and operates the Nordic-Baltic animated short film competition, (the Golden Gunnar prize).
It is among the animation film festivals that nominate films for the European animation award Cartoon D'Or.
Read More About: