Los Huesos (The Bones) by Cristóbal León and Joaquín Cociña Wins at Venice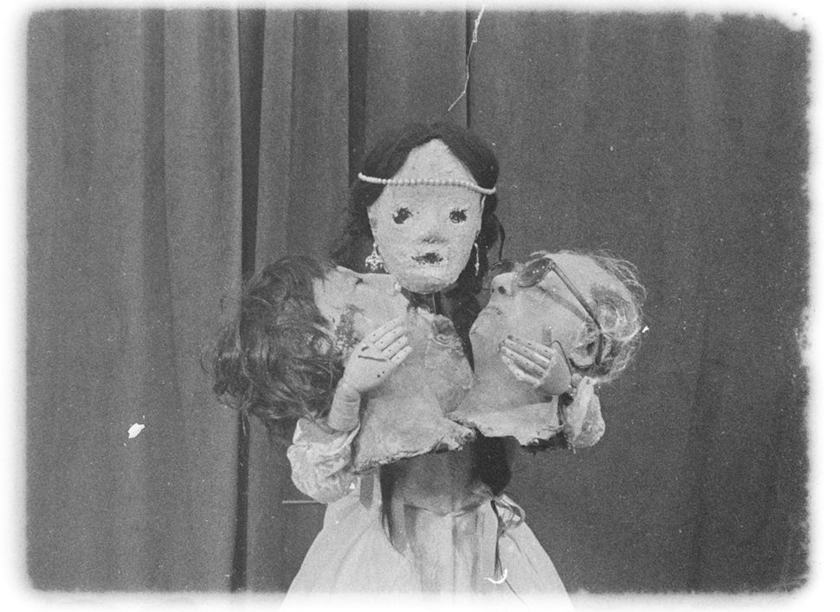 The Chilean short film 'The Bones' (Los Huesos) by the directing duo of Cristobal León and Joaquín Cociña had a win at the Orizzonti section of the 2021 Venice Film Festival. The film won the Best Short Film.
"Shot on a 16mm Bolex, the short is a fictitious account of the world's first stop-motion animated film. Dated 1901 and excavated in 2021 as Chile drafts a new Constitution, the footage documents a ritual performed by a girl who appears to use human corpses. Emerging in the ritual are Diego Portales and Jaime Guzmán, central figures in the construction of authoritarian and oligarchic Chile."
This is the first short film by the directors who made the stop-motion 'La Casa Lobo' (The Wolfhouse), a highly charged political parable. As the directors mention, Los Huesos is born from fiction: a series of film tapes and pieces of mummified bodies appear in an excavation. The material that has been discovered turns out to be the world's first stop-motion animation film. Music by Tim Fain, a Philip Glass collaborator.
 The Venice Film Festival nomination for the European Film Awards went to another animation film, 'Fall of the Ibis King' by Josh O'Caoimh, Mikai Geronimo (Ireland). In that film, an antagonist of a dark opera becomes increasingly unsettled following the unlikely return of the former lead actor.
The 78th Venice Film Festival took place 1-11 September 2021
SIGN UP: Want to read more free articles like this? Sign up for Our Newsletter
Read More About: