Louis & Luca - MIssion To The Moon Stops At 2019 Berlinale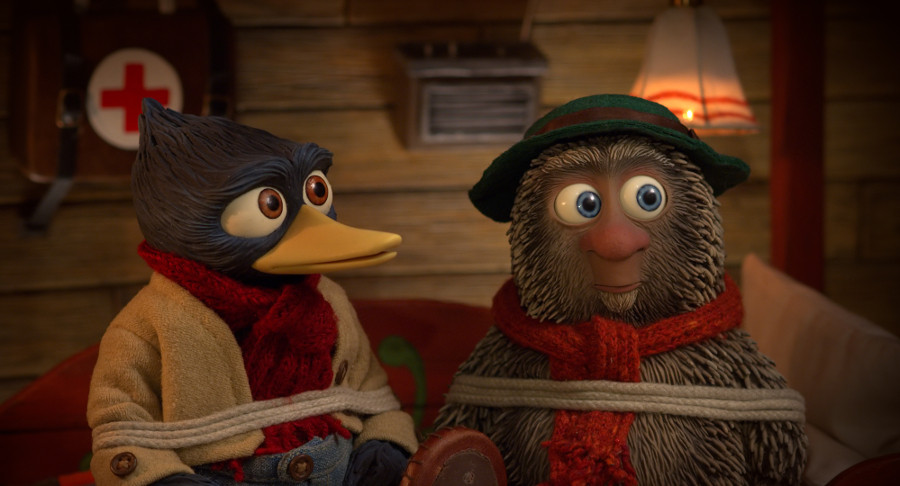 This is the third film in the Norwegian stop-motion trilogy (previous: Louis & Luca and the Snow Machine  2013,  Louis & Nolan - The Big Cheese Race 2016). The whole trilogy is based on the Norwegian author's Kjel Aukrust (1920-2002) Flaklypa universe, with its idiosyncratic characters.
Louis & Luca - Mission to the Moon (Månelyst i Flåklypa) is directed by Rasmus A. Sivertsen, and produced by Maipo Films along with Qvisten Animation and Nordisk Film Distribution, with a script from Karsten Fullu.
Magpie Solan and hedgehog Ludvig are back at Generation. In this most recent work by animation filmmaker Rasmus A. Sivertsen, a Norwegian mission is sent to the moon under the direction of the ingenious inventor Reodor. And what could possibly go wrong when Solan tags along as a brave astronaut? Well, apparently quite a bit actually. On the tumultuous trip, stowaways are discovered, secret plans revealed – and nothing seems to work as planned - Film Synopsis
The 79-minute film was released in Norway (21 Sep 2018),but will have its International Premiere at the 69th Berlin Film Festival (Generation KPlus). This is not the first time the film's creators have been to Berlinale. The previous film on the series (Louis & Nolan – The Big Cheese Race) was also hosted in Berlinale's Generation KPlus 2016).
Worldwide sales are handled by Sola Media.
SIGN UP: Want to read more free articles like this? Sign up for Our Newsletter
Read More About: