Meet the 2018 BIAF Juries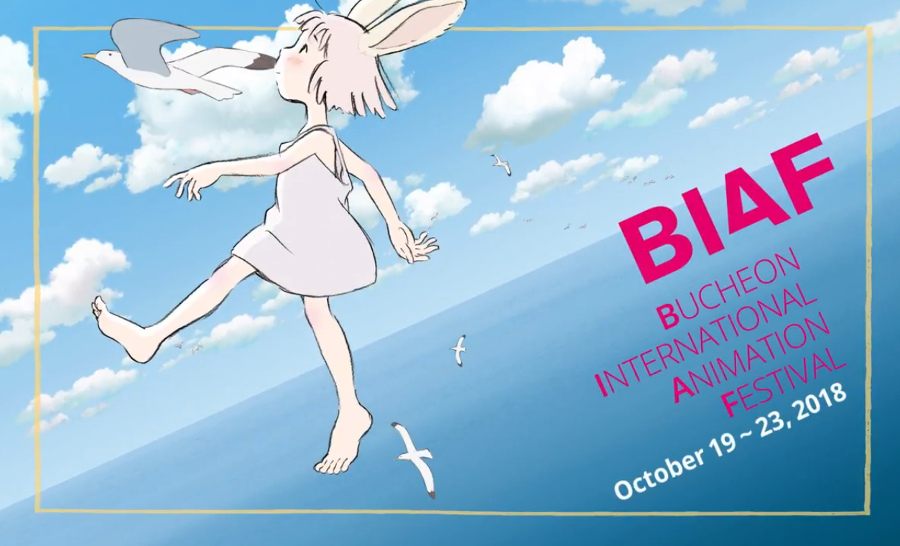 The 20th BIAF festival (19-23 October 2018) has announced its impressive line-up of jury members in the three competitive sections (feature films, short films, TV& Graduation Films). One Academy Award winner (Laurent WItz), and 2 more AMPAS members ( Špela Čadež, Sunao Katabuchi), but, of course 10 really acclaimed filmmakers overall.

Juries for Feature Films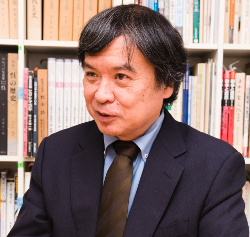 Katabuchi Sunao, Jury President Katabuchi began his career working closely with Hayao Miyazaki and Isao Takahata before directing his own animated films, including acclaimed animated features Princess Arete (2000) and Mai Mai Miracle (2009). He recently made In This Corner of the World (2016) and won the 40th Japan Academy Film Prize for Best Animated Film, the 90th Kinema Junpo Best 10 Award for Best Japanese Film as the second-ever animated film, and the Jury Award at the 41st Annecy International Animation Film Festival and the Grand Prize for Feature Film at BIAF2017.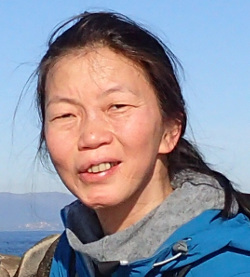 Kim Keukeleire is an animation director and Lead animator specialized in Stop motion animation. After finishing her Master degree in Animation Cinematography and ENSAV de La Cambre' in Brussels in 1992, she has been working for several companies such as Passion Pictures, BBC Animations, Aardman, Cosgrove Hall and Will Vinton Studios. Amongst other, she animated on Chicken Run (2000) by Nick Park & Peter Lord, Fantastic Mr. Fox (2009) by Wes Anderson, Frankenweenie (2012) by Tim Burton, she was the animation director of the Academy nominated animation feature My Life as a Zucchini (2016) by Claude Barras. She was a lead animator on Wes Anderson's stop-motion feature film Isle of Dogs (2018) shot in London.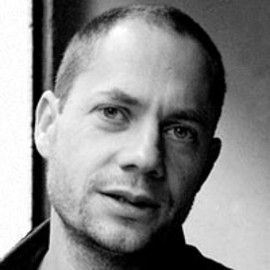 Ron Dyens: In 1999, Ron Dyens founded Sacrebleu Productions. Since then, he produced over fifty short films – live action and animation, fiction and documentary – that were selected in more than 1000 festivals. In 2010, Ron Dyens received the Procirep Prize for Best Short's Producer. That same year two of his productions were granted with prestigious prizes and nominations - the Palme d'Or for the Best short film at the Cannes Film Festival for Barking Island (2010) by Serge Avedikian and the Oscars nomination of Madagascar, A Journey Diary (2010) by Bastien Dubois. In 2016, Sacrebleu released its first feature-animated film, Rémi Chayé's Long Way North (2015) (Public Prize at Annecy). Recently, Céline Devaux received the 2017 Orizzonti Prize at the Mostra di Venezia for You Will Be Fine (2017) and Vergine Keaton was selected at the 2018 Berlinale Shorts for her latest film The Tasmanian Tiger (2018), both produced by Ron Dyens. The Fall (2018) by Boris Labbé was selected this year at Cannes's Critics' week and won Grand Prize at Animafest Zagreb. Besides his producing career, Ron Dyens directed five shorts, selected in over 300 festivals, including Cannes, Clermont-Ferrand, Brest amongst others.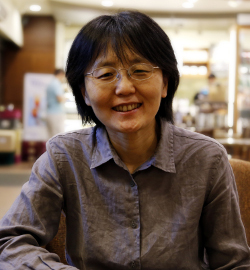 Lee Jeong-hyang wrote and directed Art Museum by the Zoo (1998), The Way Home (2002), and A Reason to Live (2011). In 1999, she won the New Filmmaker Award from the Korean Association of Film Critics Awards and Daejong Film Award; in 2002, she won the Best Picture and the Best Screenplay from Daejong Film Award, and Special Mention from San Sebastian International Film Festival.
Festival Trailer:
 
Juries for Short Films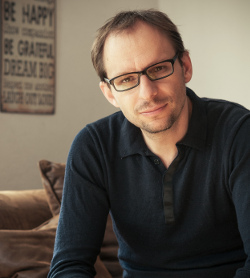 Laurent Witz: He attended the Metz Fine Arts Institute in France where he obtained his diploma with honours. In 2007 and 2010, he founded his own production companies ZEILT productions and WATT frame, he hoped to work on projects which were artistically and technically ambitious, a dream that came true in 2013 with the film Mr Hublot (2012), which he wrote, directed and produced, winner of the Oscar 2013 for Best Animated Short Film. He directed the short movie Long Live New York (2014) for New York Organ Donor Network and Young and Rubicam. In June 2017, his short film Cogs was released worldwide as part of a global campaign for Aime, an organization seeking to reduce inequalities through education. Laurent Witz is now producing and directing the first season of the TV series Barababor ( Quirkistadors ) as well as developing new projects such as feature films and multi-platform concepts.


Lorraine Lordan. She graduated from Ballyfermot College of Further Education Animation Drawing Studies Diploma in Animation Production at Dublin, Ireland. She has worked as a Special FX Animator on The Secret of Kells (2009) and as Animation Director on Season 2 of the Emmy-nominated TV Series Puffin Rock and the Oscar-nominated feature The Breadwinner (2017) at Cartoon Saloon. She is currently Assistant Director on a TV Series called Pete the Cat which will air on Amazon in January 2019.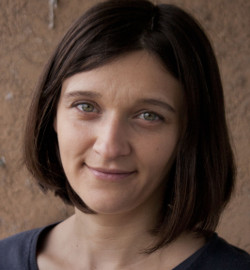 Špela Čadež graduated in Graphic Design in Ljubljana in 2002 and continued her studies at the Academy of Media Arts Cologne, Germany. She has been working as an independent animation director and producer since 2008. Her films have been screened worldwide. Boles (2013), a short puppet animation, has received 50 awards, distinctions and nominations including a Grand Prix at DOK Leipzig and Best Debut Award at Hiroshima Festival and was screened in competition at 150 festivals. Her latest film Nighthawk (2016) has received 23 awards and distinctions up to date with Grand Prixsat HAFF Festival Holland, Animafest Zagreb, BIAF and has been screened in selections at festivals such as Sundance, Clermont Ferrand and Annecy.
Juries for TV & Graduation Films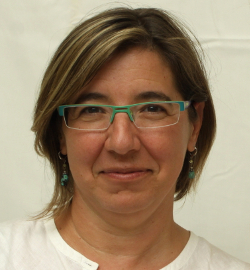 Rocío Ayuso is a journalist and film producer. She has worked internationally for more than 30 years as a foreign correspondent in London and Los Angeles. Member of the Hollywood Foreign Press Association (HFPA) that annually hands out the Golden Globes Awards, Ayuso is part of the film selection committee. Through her company, R & R Communications, Rocio Ayuso helps to promote cinema in LA and has been executive producer of the animated film Extraordinary Tales (2013). She participated as jury inother film festivals as Stuttgart, AniMadrid and Animayo and has written the book「Bill Plympton, the Tireless Filmmaker」. In 2015, she was awarded with the International Media Award by the ICG Publicist Association.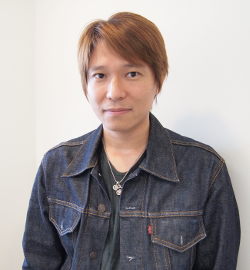 Go Nakanishi. He graduated from Waseda University School of Humanities and Social Sciences. He entered King Record on 1997, and now, he is General Manager of King Amusement Creative Headquarters Production Department. He participated as Executive producer on various films such as Revolutionary Girl Utena: The Movie (1999), Love Hina (2000), Fafner in the Azure (2005) , Mardock Scremble (2010) , Knights of Sidonia: The Movie (2015), Blame! (2017) and Ajin (2017).
Seok Jong-seo. Director of Studio Bazooka from CJ E&M Animation Business Headquarter. He produced Dooly the Little Dinosaur (2008) , Hello Jadoo (2011) , The Haunted House (2016) and many more films. On 2013, Hello Jadoo won Minister of Culture, Sports and Tourism Award from Korea Content Awards, and on 2015, Robot Trains won Minister of Korea Creative Content Agency Award from Korea Content Awards. Also on 2016, the movie Hello Jadoo won Minister of Korea Creative Content Agency Award from Korea Content Awards, and on 2017 Rainbow Ruby won minister of Culture, Sports and Tourism Award from Korea Content Awards.
The 2018 BIAF poster and Trailer is designed by Sunao Katabuchi (In this Corner of the World). The 20th Bucheon International Animation Festival takes place 19-23 October 2018.
SIGN UP: Want to read more free articles like this? Sign up for Our Newsletter