ITFS Stuttgart International Festival of Animated Film 2024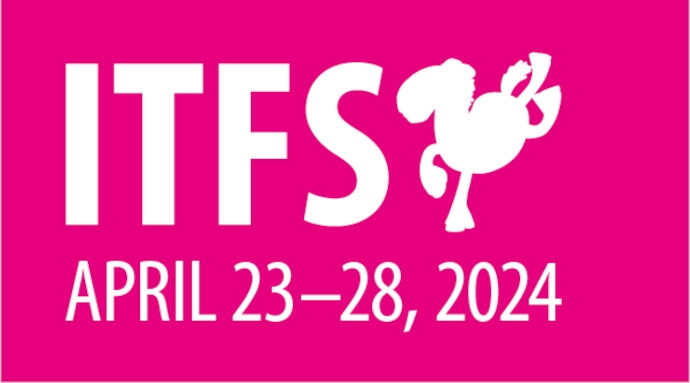 Category
ANIMATION & FILM FESTIVALS
Deadline | Event Dates (period)
Email
This email address is being protected from spambots. You need JavaScript enabled to view it.
Final submission deadline
2024-01-17
Submission/Registration Fee
No
Festival Description
Founded in 1982, ITFS ranks among the world's most important events for animated film in all its aspects, and with its intersections with visual effects, architecture, art, design, music, science, games, et al. Every year, it attracts up to 100,000 visitors and industry professionals from all over the world with the best of high-quality animations and interactive works.
ITFS is organised by Film- und Medienfestival gGmbH established in 2000, which have made it their business ever since to promote high-quality media content and create outstanding film and media events, so as to achieve a sustainable strengthening of the creative industries in the Stuttgart region.
ITFS is an Oscar-qualifying festival that offers directors, production companies and distributors as well as talent and all further professionals from the animation and games industries a platform to present their films, interactive and transmedia works as well as VR and AR projects to an interested, wide audience and a large number of industry representatives. The competitions and film programmes screened at Innenstadtkinos are the heart of the festival. A total of up to 90,000 € in prize money is awarded by international expert juries in currently twelve competition categories.
2024 Call for Entries

Animated films completed after October 1, 2022 can now be submitted for the main competitions of the Festival. Only Animated Films of up to 30 minutes in length are admitted for entry in the International Competition, the Young Animation competition for student films, the Trickstar Nature Award and in the children's film competition Tricks for Kids.
International Competition – International competition for animated short films
Young Animation – International student film competition for animated short films
Tricks for Kids – International competition for animated short films and series for children
Trickstar Nature Award – Competition for animated short films that deal with the topics of climate protection, biodiversity, the environment and sustainability
AniMovie:  AniMovie – International competition for animated films of feature length (over 60 minutes)
Deadline: 1 December 2023 (all categories except for Animovie competition), 17 January 2024 (AniMovie Competition)
2023 Festival Coverage


With the motto "Animation connects!" we invite you to come to  Stuttgart from April 25 to 30, 2023 to celebrate animated film and the 30th ITFS edition together with animation fans, artists, and professionals from all over the world.

From Best-of to Artificial Intelligence
Travel back in time with us to the beginnings of great filmmakers and moments that shaped animated film. In various curated best-of programmes, we will be showing works by outstanding animation artists who have left their mark not only on the ITFS. Tributes (e.g., to Gil Alkabetz) and shows of works by Izabela Plucinska (Germany, Poland) or Sander Joon (Estonia) complete the anniversary programme.
But dare to take a look into the future with us too: The wide range of topics, the endless creativity of the filmmakers and the essence of the latest and best animated short and feature-length films can be seen in the various competition categories. Future issues such as artificial intelligence (AI) are also part of the programme in presentations and lectures.

Country Focus South Africa
With short films, studio presentations, and a delegation of South African animators, the festival celebrates South Africa in this year's country focus. The collaboration between Triggerfish, the Cape Town International Animation Festival, the ITFS, the Animation Production Days (APD) and the FMX is supported by Employment and Skills Development in Africa (E4D), a programme funded by the German Federal Ministry for Economic Cooperation and Development (BMZ) and implemented by Deutsche Gesellschaft für Internationale Zusammenarbeit (GIZ) GmbH.
2022 Festival Coverage
2021 Festival Coverage
Selected films (International Competition)
Selected films (Young Animation)
2020 Festival Coverage
2018 Festival Coverage

Event Dates
From

23/04/2024

to

28/04/2024