Soviet Animation @ Encounters Short Film Festival, Bristol
On Wednesday 19 and Thursday 20 September the festival hosts the international premiere of The Invention of 3D and Colour Animation in Soviet Russia.
Exploring an often-neglected theme in film history, two screenings feature animations created using techniques developed by Soviet engineers and cinematographers between the 1930s and the 1970s, including three-colour films, the first experiments in stereoscopic cinema and later works made using the Stereo-70 system.
These rarely-seen hand-drawn and puppet animations, which were relegated to archive shelves for many years because of changes in projection equipment, have been restored and digitised by the Russian State Film Archive Gosfilmofond in collaboration with NIKFI (The Scientific Institute for Photography and Film - which received the Academy Award for Technical Achievements in 1991 for its invention of the Stereo-70 system) and Nuku-Film in Estonia, with support from the Estonian Ministry of Culture.
To accompany the screenings, a number of experts will be brought together to present a Film Restoration Workshop: David Cleveland on the Kinemacolor system; Oleg Bochkov on the preservation work at Gosfilmofond; Nikolai Mayorov and Vladimir Kotovsky on the problems of restoring three-colour films; Sergei Rozhkov on the Stereo-70 system, then and now.
The Russian programme is curated by Birgit Beumers and funded by the University of Bristol's Research and Enterprise Development Office with support from the British Association for Slavonic and East European Studies (BASEES).
SPECIFICS:
3D ANIMATION FROM SOVIET RUSSIA, WED 19 SEPT 16:00 WATERSHED CINEMA 1 £6.50/£5.00 CONC.
THREE COLOUR ANIMATION FROM SOVIET RUSSIA, WED 19 SEPT 18:00 WATERSHED CINEMA 1, £6.50/£5.00 CONC.
FILM RESTORATION WORKSHOP, THURS 20 SEPT 09:30 WATERSHED CINEMA 2, £6.50/£5.00 CONC
Encounters Film Festival and Animated Encounters takes place in Bristol, 18-23 September.
Visit www.encounters-festival.org.uk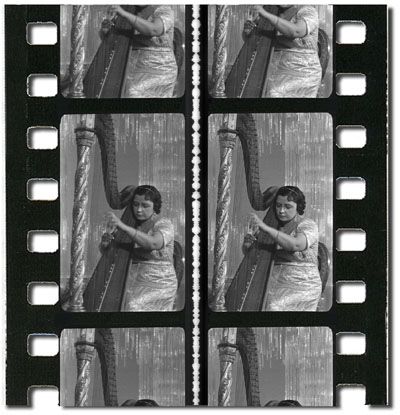 Read More About: