Anibar International Animation Festival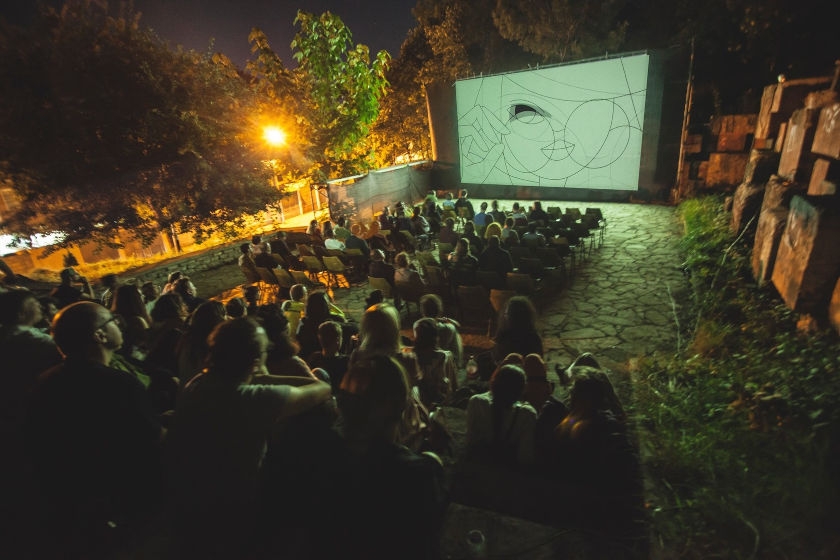 Category
ANIMATION & FILM FESTIVALS
Deadline | Event Dates (period)
Email
This email address is being protected from spambots. You need JavaScript enabled to view it.
Final submission deadline
2023-03-31
Submission/Registration Fee
Yes
Festival Description
Anibar International Animation Festival is the only animation festival in Kosova, and one of the biggest cultural events in the country. Since the beginning, the festival is organized and held in various settings in the city of Peja.
2023 Call for Entries
The submission is open to any audiovisual animation created frame by frame, including computer-generated animation, experimental, and combinations of live-action that are completed after January 1st, 2022 can participate, films completed prior to the stated date cannot participate. This rule does not apply for the Feature Film Competition, in this category the festival accepts films that have been completed in 2021, 2022, and 2023.
 The duration of the films must be less than 30 minutes (including credits) for all categories. For the Feature Film Competition, there is no duration limit.
Competition Categories
International Competition
● Student Competition
● Balkan Competition
● Human Rights Competition
● Feature Film Competition
● Animated Music Videos Competition
● Young Audience Competition
2021 Festival Coverage
2020 Festival Coverage
Winners:
International Competition
Special Mention: Flesh /  Just a Guy / Average Happiness
Balkan Competition
Winner:All Those Sensations in my Belly
Special Mention: Migrante
Animated Music Video: Kishi Bashi - Violin Tsunami
Special Mentions: Christmas MorningThe Turning Point
Programme
From 1300 films, 139 were selected by the programming team to be screened during the 7 days of the festival. The films are divided into 7 categories, where 5 of them will be in competition: International Competition, Student Competition, Balkan Competition, Animated Music VIdeo Competition, and the Human Rights Category. Whereas the other 2 categories will be out of competition: Panorama Out Of Competition, and Kids & Teen Program.
Among the films selection Anibar will screen the World Premiere of All Those Sensations in my Belly by Marko Dješka in the Balkan Category and the Human Rights Category.
Most of the programs are held through the online platform "Zoom" while the films will have a special platform on which they will be screened. Also, each activity will be broadcasted directly through the virtual platforms.
The spicy program of films that will be screened during August have been selected, nominated, or screened in a number of other festivals like: Annecy International Animation Film Festival, The Academy Awards, Cannes Film Festival, Berlin International Film Festival, Sarajevo Film Festival, Animafest Zagreb, Kaboom, Fantoche, Anifilm, Stuttgart Trickfilm International Animated Film Festival, Ottawa International Animation Festival, and many more.
Jury: Clémence Bragard, Yves Nougarede, Joanna Priestley 
Festival Trailer


2019 Festival Coverage
2019 Festival Trailer
Hopes and Fears!
In a society which is consistently becoming indifferent towards political, social and environmental changes, in the tenth edition of Anibar, we will treat our hopes and fears to inspire action and promote civic activism through arts. Trailer, artwork, and animation by Alice Saey, music and sound by Ruben van Asselt.
2018 Festival Coverage:

Winners:
International Competition: Winner: Carlotta's Face / Special Mention: Intimity
Student Competition
Winner: Flower Found! / Special Mention: Augenblicke - a blink of an eye / Special Mention: Enough
Balkan Competition
Winner: Untravel / Special Mention: The Monk
Animated Music Video Competition
Winner: Happy / Special Mention: F I N K E L : w / o / Special Mention: Engine of Progress
Feature Film Competition: Winner: Chris the Swiss
Public Awar
Winner: iRony
2017 Festival Coverage
2016 Festival Coverage
2016 Anibar Winners:
Best International: A Coat Made Dark – Ireland (Jack O'shea )
Best Student Sea Child – United Kingdom (Minha Kim)
Best Environmental October 2050 – Czech Republic (Alzbeta Gobelova)
Best Balkan Of Slaves and Robots – Serbia (Miloc Tomic)
 Best Animated Music Video Quack Fat – Opiuo – Australia (Jonathan Chong)
Audience Award He who has two souls – France (Fabrice Luang-Vija)

Special Mentions:
Shell All – France (Zaver Najjar), Velodrool – Estonia (Sander Joon), The More I know – Czech Republic (Marek Naprstek), RRRING RRRING – Germany (Thomas Kneffel)
D 729 – Belgium (Levi Stoops), Ivan's Need – Switzerland (Veronika L. Montanom Manuela Leuenberger, Lukas Suter)
2015 Festival Coverage
2015 WINNERS 
-Best International – We can't live without cosmos, Russian Federation 15'
-Best Balkan - 100% mood, Bulgaria 4'
-Audience Award - We can't live without cosmos, Russian Federation 15'
-Student Award – With joy and merriness, Belgium 6'
-Environmental Award – Planet ∑, France 11'
-Music Video Award – Sandro Joyeux, Romania 3'
-Best Strip - Arvan Berisha- Stripi për ambientin
2014 Festival Coverage
2013 Festival Coverage
NB: 2024 Festival Dates are tentative
Event Dates
From

11 July 2024

to

17 July 2024