Nuria González Blanco and Her New Cartoon Saloon Animation Project Silly Sundays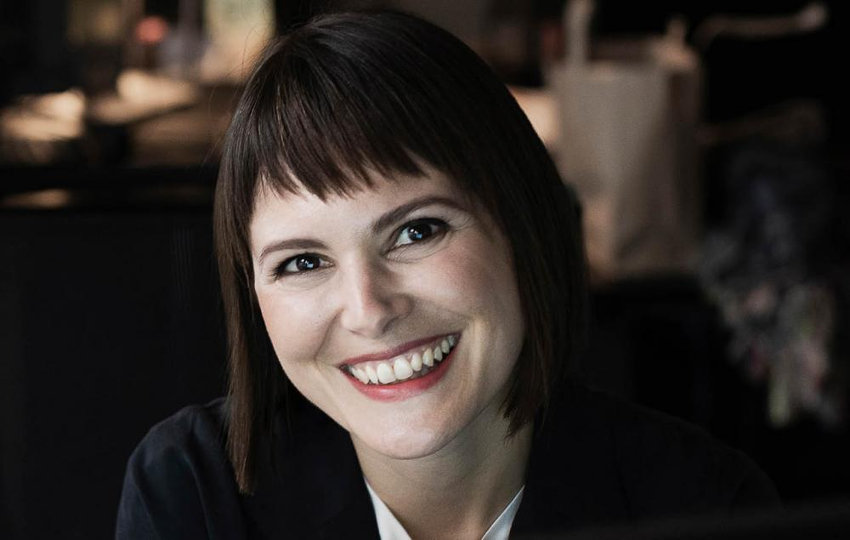 In the latest edition of 3D Wire / Wired, I met Nuria González Blanco, award-winning Spanish producer of the Ireland-based animation studio Cartoon Saloon. I then had the opportunity to talk to her about her newest "baby", the children's animated series Silly Sundays.
The 2D TV series synopsis (as presented in Cartoon Forum 2018):
Looking back on our family outings, we rarely remember the days where everything went according to plan. It's the days when things went a little awry that will stay with us forever – from Granny getting stuck on the waterslide to Dad's swimming trunks being pinched by a crab – everybody knows the best memories lie in the mayhem. So join Tito, Sonia and Mel on their "Silly Sundays", when school and work are out for the week, and a day of unforgettable family fun lies ahead!
ZF - Let's start with an overview of your professional trajectory in animation.

NG - I'm from Spain and I currently work in Ireland‐based animation studio Cartoon Saloon, a fantastic company founded in 1999 by Tomm Moore, Paul Young, and Nora Twomey.

I studied Animation at Edinburgh College of Art in Scotland where I received a BAFTA New Talent nomination for my graduation film. For the last nine years, I have worked across the full spectrum of animation production roles in children's television, advertising, and film. Past projects include the award‐winning short film Violet, the International Emmy® Kids Award nominee Puffin Rock', the Golden Globe® and Oscar® nominated feature The Breadwinner and the IFTA winner and Oscar® nominated short Late Afternoon - for which I received an Academy Awards nomination as a producer.

Now, I am also developing my own project with Cartoon Saloon, a preschool TV series called Silly Sundays. I'm very blessed to work in a place packed with inspiring talented people I can learn from and have fun with.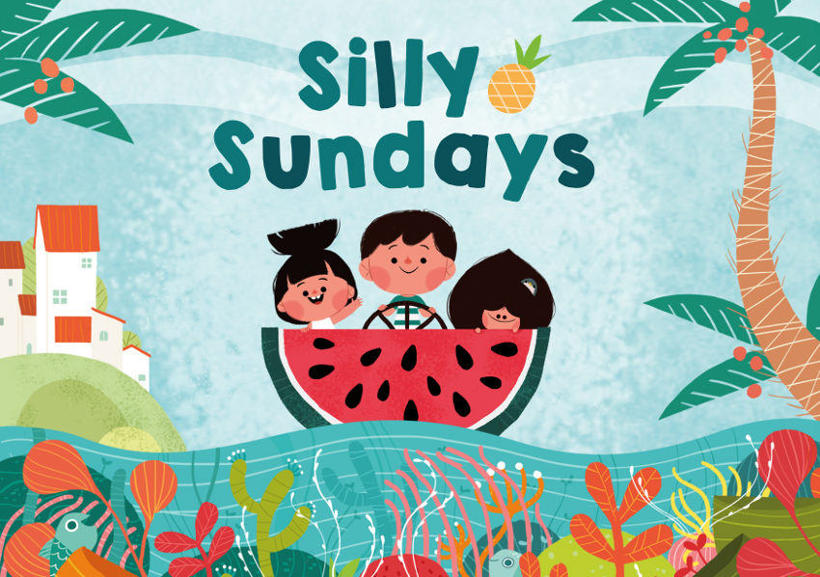 ZF - You now have a new project, Silly Sundays, in development, and presented at 3DWire. Can you tell us more about this one?

NG - I created this project in my personal time and I decided to pitch it to Cartoon Saloon in 2016. The studio liked the concept and we've been developing it together since. I've been very lucky to count with a really amazing team, the director Maurice Joyce, the art director Rosa Ballester Cabo and artists Monica Armiño Yela, Lily Bernard, Maria Madelaire, Jose Manuel Navarro and Svend Bonde...just to mention a few. We successfully pitched Silly Sundays last year at Cartoon Forum and we are currently negotiating a partnership with a studio we are very excited about. I can't say more right now but hopefully, we will by the start of the year!  

ZF - And how is this change from producer to the creator of animation, in your case, a creator of an animation series?

NG - As a producer, I ask questions and give suggestions to directors and creators to help them do their best work and to guide the project to be the best it can be (while aligned to the director's and creator's vision).  As a creator, I'm the one who has to answer those questions, take all suggestions on board and finally make a decision. There are so many opinions, especially when the project is in the development stage, that it's very important to trust your instincts and be truthful to the heart of your project. Of course, it's also important to listen and consider all ideas. Many changes will make the series better and some compromises will ensure a smoother working process. However, the core of the show needs to remain intact for the series to become what you originally envisioned.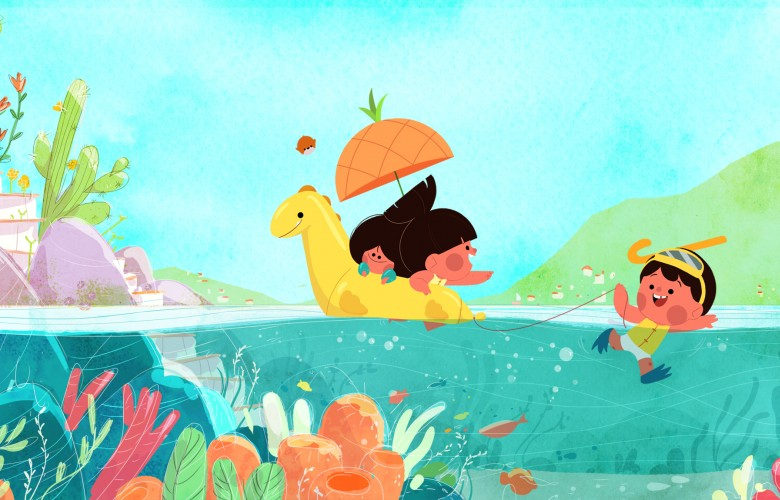 ZF - Coming from inside the industry, which do you think are the differences between producing  a short film and a feature film?

NG - I've mainly worked as a producer on TV series and short films but to me, the main differences between shorts and features are the length of the projects and the size of teams and budgets. In Cartoon Saloon, both feature films and short films have in common the need to share an inspiring story and the hope for recognition to be able to tell the next great story.

Some ideas just work best in a short film format and the length is appropriate to take the audience through that particular journey. You can also run more risks and explore new techniques in a short film. However, the budget to make these projects tends to be low so you need to be clever with your creative and production choices. You are always thinking: "how can we make this outstanding with less money?"
It makes me very happy to see so many brilliant short films made every year. I was delighted to be part of the jury at 3D Wire, although picking the winner shorts among so many great films was extremely hard!
I believe that short films are products of passion and that's probably why I enjoy them so much. You have the need to tell a story and you don't stop until is shared with the world. As in the case of Late Afternoon, writer and director Louise Bagnall's beautiful story had to be told and we didn't hesitate to do our very best to make it happen.


ZF - You feel emotional now.
NG -
Animation is such a collaborative process. It doesn't matter if it is a TV series, a feature or a short film, teamwork is key. And when you are a producer, your main job is to bring the best team together for the project.
In animation, there is never enough money and there is never enough time. However, there is plenty of room for creativity and collaboration.
It's said that you don't really finish animation projects, you let them go. This is because the process is so slow and you learn so much during that time that you'd like to redo what you did at the very start (but of course you can't because there is not enough time or money to do so). But this slow learning curve has its positives as the process can strengthen teamwork, creating healthy working relationships and friendships that may last a lifetime.
ZF - I think it is like life: you can be better, but…
NG -
You can not go back in time. At least not yet (laughs).
ZF - Yes, and you need a deadline: "stop".
NG -
(laughs) Yes, it is a hard process. You always want more money or more time to fix something else. And if you would have it, you could be working on the same animation forever! The question is, would you like to work on the same project your entire life? In many cases, deadlines allow you to move on and keep creating. Every project has its momentum, months or years of high levels of energy, enthusiasm, and productivity. However, animation projects are like marathons and marathons have an end. And hopefully, the end of each one makes you excited and better prepared for the next one.
ZF - What has it been so far for you with this new experience, and you new baby, Silly Children?
NG -
As you say, 
Silly Sundays
 is my baby, but it has a lot of godmothers and godfathers. I'm not taking the project off the ground on my own and I'm very thankful for that. It's really amazing to have the opportunity to develop this project with a great company such as Cartoon Saloon and count with the help and support of its founders (Tomm, Paul, and Nora), their managing director
Gerry Shirren
and a full team of extraordinary people that I love to work with.
I'm very excited to see what's next and we can't wait to share the bright and kind 'Silly Sundays' with the world!
ZF - Thank you very much Nuria.
NG -
Thank you!
Nuria González Blanco is an Academy Awards nominee producer and a BAFTA New Talent nominee director and writer working in Ireland-based animation studio Cartoon Saloon. Nuria studied Animation at Edinburgh College of Art in Scotland and for the last eight years, she has worked across the full spectrum of animation production roles in children's television, advertising, and film. Past projects include the award-winning short film 'Violet', the International Emmy® Kids Award Nominee Puffin Rock, the Golden Globe® and Oscar® nominated feature The Breadwinner and the IFTA Winner and Oscar® nominated short Late Afternoon.
SIGN UP: Want to read more free articles like this? Sign up for Our Newsletter
Read More About: