Thiago Calçado: The Pinocchio Stop-Motion Animator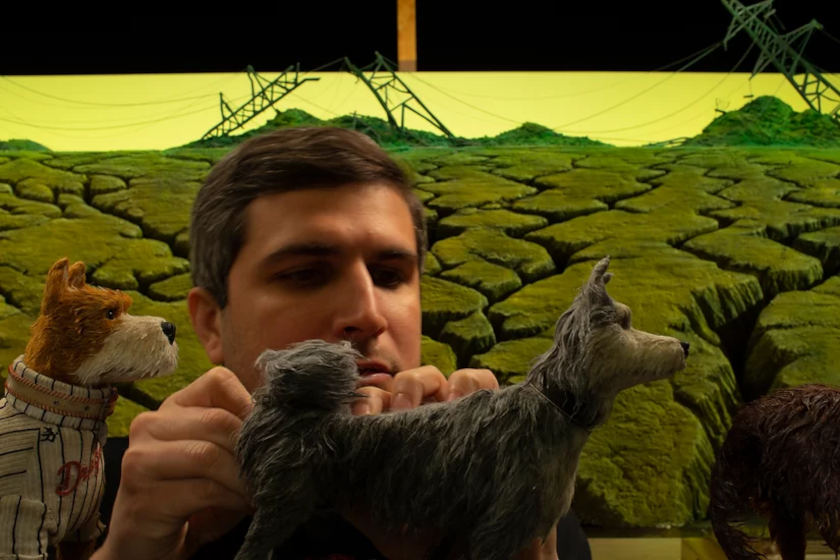 Thiago Calçado was born and raised under the endless summer in Brazil, he has been involved in some of the most creative and important stop-motion films in the recent/latest years. Among those films we can find the Oscar nominated feature films 'Isle of Dogs' by Wes Anderson and 'Kubo and the Two Strings' both produced by the acclaimed studio Laika. Before entering the world of feature films, Thiago worked in animation for several commercials, TV Series and short films including the Cannes Gold Lion-winning 'War on Drugo'.
Thiago is a generous artist with a huge background and experience gained over the years, he makes his knowledge available to new generations of animators through workshops and masterclasses that always are full because he also is a great teacher. His workshops and masterclass are always full of wonder, laugs and professionalism. He has been conducting lectures and talks on institutions like BAU - Design College of Barcelona, Spain, and Faculty of Fine Arts in Bergen, Norway, in the frame of ReAnima Festival.
Thiago is currently animating on Guillermo Del Toro's Netflix film 'Pinocchio'. In this short interview he tells us about his work during the pandemic, his role in the new GDT film, his feelings about stop motion animation international scene and gives some clues to the young animators about how to approach the professional life as an animator.
ZF: How many projects have you worked on since the pandemic began?
TC: 2 projects, one top secret for Laika and Pinocchio version by Guillermo del Toro.
ZF: How did the global emergency situation affect your work?
TC: Yes. The projects were delayed because of a shortage of professionals for 2 reasons. The production had to work with few workers in the studio because of social distancing. And secondly, some professionals processing visas were not authorized because of the pandemic situation.
ZF: You have an impressive background with work in very important stop motion productions. How was the experience and what did you do in Pinocchio, the new film by Guillermo del Toro?
TC: I'm a senior animator responsible for one of Guillermo Del Toro's special characters in the film. I had to develop the puppet and its personality following directions from GDT. It has been the best director I've worked with so far. GDT gives me clear directions on what he wants but also leaves room for my imagination. That's rare in any production.
ZF: Do you have personal anecdotes that you could share with us about this project?
TC: Usually it's internal jokes that no one gets.
ZF: How do you connect one project to another? Do you have an agent who promotes you or is it just you showing your work in previous productions?
TC: I try to connect projects but it is hard. The best you can do is to embrace all the opportunities and dedicate your heart to every single frame. Doing so, they will call you back. Improve your network, talk to other members of the crew, work hard, be on time.... and most importantly: don't be an asshole!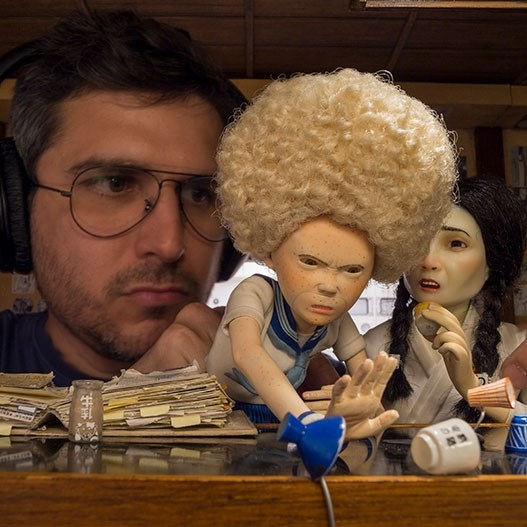 ZF: Do you have your own projects developing in parallel to your other jobs?
TC: I'm developing and directing my first TV Series. It's in pre-production in Brazil. It is called "Sol in Concert". It is an animated children's television series that I have been working on for some years. The series follows the amazing adventures of the little pianist Sol and her best friends in a magical music world called Dó Ré Mi.
ZF: Will you return to Europe during the summer to give some of your masterclasses or workshops?
TC: I'm going back to Europe, Norway, in the summer after the film here is over. I would love to do masterclass and workshops there. Gonna start to work on it soon. I usually post on my personal account on Instagram.
ZF: How do you see the international panorama of independent stop motion? Is it encouraging or on the contrary would you like to see more films being produced?
TC: The stop-motion industry is getting bigger and we are living the golden age. So many opportunities are showing up and I don't think it will "shrink" for the next decade. Streaming services are investing a lot of money on stop-motion as you see from projects like "The House", "Robin Robin", "Wendell and Wild" and "Pinnochio". You also have Social media like Instagram where artists can share their work getting the attention of clients to promote their products. Some great feature film animators are now working exclusively producing content for social media. I do encourage artists to work in this field.
ZF: Anything you want to add for students who already love stop motion animation?
TC: Don't be shy to show your work to the world. Make it happen and share it! Try to develop your own style because that's the beauty of stop-motion: the endless technique possibilities! Network is important but being active doing your films, puppets, exercises, sculptures, ... is way more important. Be creative and always try to have fun because if you are not having fun, the audience also will not.
Sabias palabras de uno de los artistas de stop motion que sin duda sabe de lo que habla. We hope our young audience keep in mind the words of Thiago. On our part we will be updating the workshops that Thiago will be giving in summer.
contributed by: Kropka
SIGN UP: Want to read more free articles like this? Sign up for Our Newsletter
Read More About: