Turku Animated Film Festival: Interview with Kimmo Sillanmikko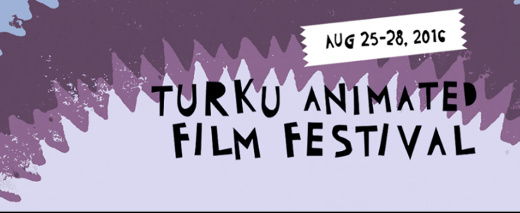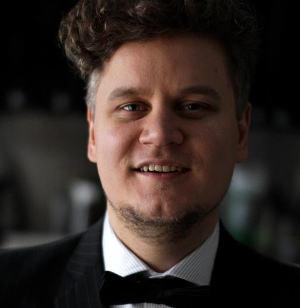 PS: When did you came up with idea of organizing the Turku Animation Festival? TAFF is 'the new kid in town', what is new?
KS: In March of 2015 Joni Männistö, the creative director of the festival, and I had our first ideas setting up the festival. We are surprised we already realized so much with our first years' program.
We wanted to make a real professional and international festival this year, with a focus on shorts and artistic films. TAFF also wants to focus on the artistic side of the animation industry. The general focus on animation is Finland is on T series and feature films, mostly made in Helsinki.
PS: While Turku is the home of the animated shorts.
KS: Yes, indeed.
PS: The Turku Animation Festival has received 838 submissions for its International competition, 32 shorts were selected for the competition by Joni Männistö.
KS: The amount of submissions was overwhelming, we had hoped to receive about 500 submissions because it is the first edition of our festival. Most of the submissions were very good, it was quite a work to select the 32 shorts.
PS: Who will be the guests of TAFF?
KS: I already can reveal Bastien Dubois who garnered an Oscar nomination in 2011 for his film Madagascar; he will give a masterclass. Adrien Merigeau, the art director from Cartoon Saloon, who was involved in Song of the Sea and The Secret of Kells, will join us too for a masterclass.
 Andrea Martignoni is going to give a masterclass on sound in animation he is also presenting the contemporary Italian animation collection he produced. Jószef Fülöp from Mome Anim is giving a presentation and showing the best of Mome Screening. The jury members Mihai Mitrica of Anim'est (Romania), he is bringing a special Delta Space Mission Outdoor Screening. Our other jury member Sara Koppel, from Copenhagen studio Naked Love Film is presenting her films along with some Odense Film Festival favorites.
PS: Why is art house animation so important to you for showing on TAFF?
 KS: Many animated shorts and art house animation is not getting funded at the moment, TAFF thinks it is important to show these films to the audience of our festival.
PS: Turku has also a well respected art academy TUAS, with a large focus on an animation and game learning.
KS: Recently many people had doubts if TUAS still were functional in making animation, mainly because there were rumours of a cut down budget. The answer is yes, they take students every year. There are very talented local animation people in Turku. Their work is not shown other than at festivals. Also this is one of the reasons I wanted to start our festival.
PS: Recently Finland had a economic crisis. In what way did this affect the Finnish animation?
KS:Funding for cultural and animation projects have been cut down, even by 15-20%. Last year only one animated short got production support from the Finnish Film Foundation.
PS: One of the aims of the Turku Animation Festival is to become a platform for film makers, industry delegates, animation lovers and to put the Turku animation on the map, domestic and international.
KS: Yes. Finnish animation producers of shorts are looking for co-production with other countries. Through TAFF we want to extend this more. Turku animated shorts will also be shown at the Hiroshima and Odense festivals. Film makers of tv series and feature films already have co-productions with other countries, like Anima Vitae has with many countries in Asia.
PS: Turku-based Pyjama Animation Studio (Terhi Väänänen, CEO) has produced the 2016 short Sore Eyes for Infinity (director Elli Vuorinen), which will have its world première at the TAFF. Is this studio a good example of a local Turku talented animation studio?
KS: Yes! The have made an amazing start with a 27x7 episode tv series Planet Z and the short Sore Eyes for Infinity, which tells the story of an optician who grows tired of seeing the world too clearly.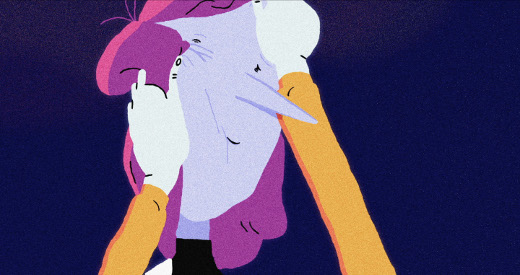 Sore Eyes for Infinity, Elli Vuorinen

Planet Z is a 2D animated TV series that explores the weird and wonderful creatures of Planet Z and the unexpected ways they survive in their extraordinary environment. The series is similar to nature documentaries with each episode introducing new creatures in new habitats. However, in this planet, evolution has taken mind-boggling courses and anything can happen!
Animation director Maria Björklund's acclaimed comics and cute yet savage creatures come to life in the series that mixes humour and biology across stories of inter-species friendship and rivalry.  It targets audience between 6 and 9 years' old. The series' core values are diversity and tolerance, yet sometimes some creatures can get eaten!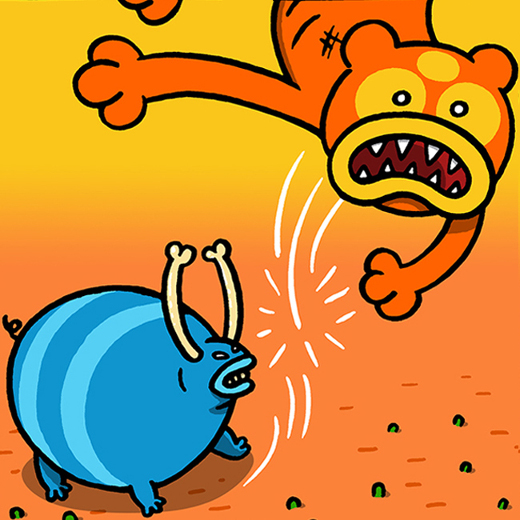 Planet Z
It is now in development, with pilot episode delivery in September 2016.
The premiere edition of Turku Animation Film Festival takes place between 25-28 August 2016 in Turku, Finland.
Read More About: