Frozen, Sleeping With the Fishes Win At the 2014 BAFTAs
The 2014  EE British Academy Film Awards (the official name of BAFTA Awards) have handed out the awards in  the feature and short animation categories. Disney's Frozen (dir.Chris Buck, Jennifer Lee) won the Best Animated Feature over Despicable Me 2 and Pixar's Monsters University.
Pixar's Brave was the 2013 recipient of the BAFTA Award . Miyazaki's The Wind Rises was not entered for consideration at this year's BAFTA Awards.
Sleeping With The Fishes, a NFTS graduation film directed by Yousif Al-Khalifa (prod. by James Walker, script by Sarah Woolner) won the EEBAFTA award for Best British Short Animation, out of the three nominees.
It tells the story of Sonja, who lives a lonely life as a fishmonger, more at ease with her fish than her customers. Some day a delivery man turns up who looks like a rainbow trout.

Yousif Al-Khalifa aspires to make feature animation in the future. Read more in his NFTS page. See his acceptance speech and the short interview afterwards.
The 2013 BAFTA award for Best British Short Animation was given to Ainslie Henderson & Will Anderson for The Making of Longbird.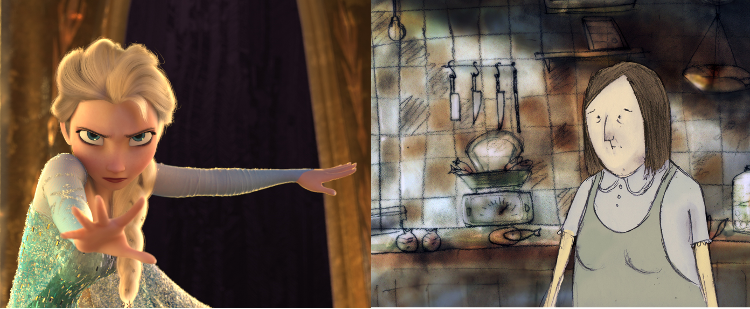 Read More About: