News
Breakthru Films Prepares Loving Vincent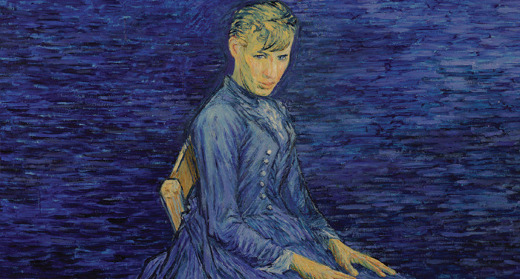 An ambitious animated feature project on Vincent Van Gogh is currently under production by BreakThru Films and Trademark Films. Loving Vincent aims to be the world's first painted animated feature, in the manner of Van Gogh, and focusing on the artist's final days.
 Loving Vincent is an animated mystery thriller, in which the life and the controversial death of Vincent Van Gogh are told by his own paintings and the characters that inhabit them. This post-mortem whodunnit mystery is told via dramatic reconstruction of the events and interviews conducted with characters closest to Vincent.
The painter and animator Dorota Kopiela (Little Postman, Chopin's Drawings) takes on the directorial responsibility, and co-writes the script (drawn from 800 letters written by the painter himself) with Hugh Welchman (BreakThru Films), who produces the animated feature.
Have a look at the concept trailer:
Loving Vincent features over one hundred and twenty of Vincent Van Gogh's greatest paintings.
Film Studio BreakThru Films is a London-Polish animation studio, responsible for the Oscar-awarded, stop-motion film, Peter and the Wolf (dir. Suzie Templeton), based on Sergei Prokofiev's celebrated story and music. Loving Vincent will employ the technique of oil paint on canvas to animate Van Gogh's famous paintings at 8K resolution. This technique is similar to the paint-on-glass animation technique used by the Russian master Alexandr Petrov.
The Painting Animation Work Stations (PAWS) are the work stations, specially invented and patented by BreakThru Productions, to create an extraordinary work space that allows thirty painters to complete the 80-minute Loving Vincent movie and the 56,800 frames needed in two years.
Production team relaunched their crowdsourcing campaign  on 17th February 2014, and they amassed  53, 293 GBP (the target was £40,000). The film's earlier scheduled release was to occur in 2015, the 125th anniversary of Van Gogh's death. This has now been stretched to a 2016 release date, according to the official Facebook page,
A short excerpt of the script  (via Breakthru Films Blog):
This is a turning point, indeed, there is no lower that Vincent Van Gogh could have gone. Vincent, is the emaciated naked redhead, and the fine young man is Vincent's younger brother, Theo Van Gogh, rising star at the very company that Vincent was thrown out of.

Theo looks down at the figure lying in the straw, at the figure that used to be the older brother he loved, adored and looked up to; a man so burning with the desire to do good in this world. Theo demands to know why Vincent is wasting his life. Vincent takes in Theo, who is seething with rage in his impeccably tailored clothes, that fit him in a way they never did on Vincent; Vincent never looked or felt right in those clothes, as if nature knew he was a fraud in them, clothes that showed to the world that however he brushed or cut his hair or starched his collar, he was a fraud.
Film Synopsis:
Vincent Van Gogh is considered by many to be the world's best loved painter.  His work redefined the boundaries of what could be achieved with colour and raw emotion. His work was marked by a bold and vivid brilliance, just as his life was marked by mental illness and personal tragedy.
Van Gogh was born in a small Netherlands village in 1853. A quiet and withdrawn child, he spent his hours sketching and solidifying his ambition to become an artist, an ambition which would define his entire adult life. His early years were spent criss-crossing Europe, developing his skills and solidifying his links with the burgeoning Impressionist scene.  When he finally settled in Arles in the south of France, however, the work he was to produce reached far further than the school that had birthed him.
It was here that he created his most iconic works, works which have become some of modern art's most recognizable images.  Bedroom in Arles, the Sunflowersseries and the magnificent Starry Night Over the Rhone were completed in a few years of feverish activity. Unfortunately Van Gogh's own mental state did not match the precision and confidence of his artistic gift,  and in the summer 1890 he took his own life with a revolver shot to the chest. He left behind a stunning legacy of art and a thousand questions for his admirers.
Loving Vincent tells one possible tale of his mysterious final years.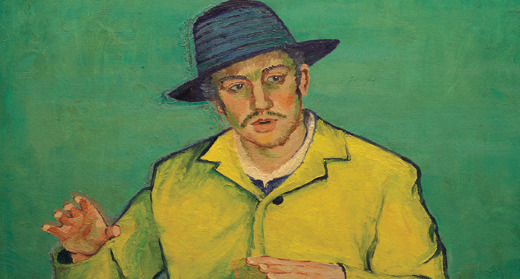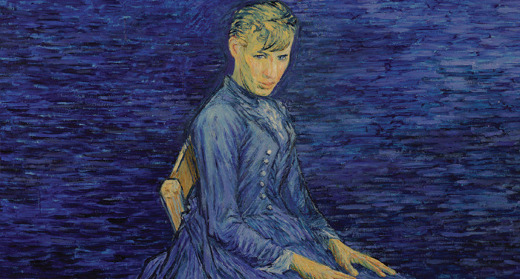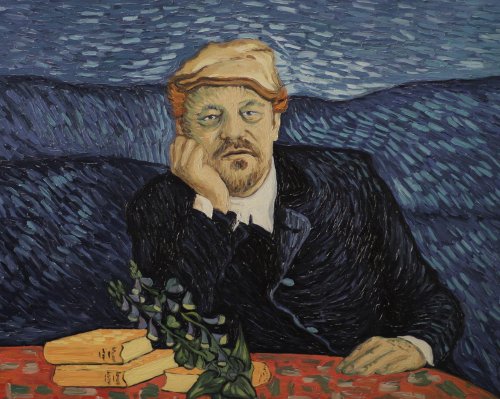 Read More About: