News
GKIDS Joins The Breadwinner Production
 In a novel mode,  GKIDS, the acclaimed distributor of animation for both adult and family audiences, announced that CEO/Founder Eric Beckman and SVP of Distribution David Jesteadt will executive produce, along with Angelina Jolie Pitt and others, The Breadwinner, the latest feature from the two-time Academy Award® nominated animation studio, Cartoon Saloon.
Since it was founded in 2008, GKIDS has had a major impact on the US animation landscape by discovering and distributing a slate of prestige, critically acclaimed, independent feature animation from around the world.
The Breadwinner marks the first time the studio is serving in a producing and financing capacity, in addition to distribution.
Based on the award-winning, best-selling (2.5. milion cumulative sales) young adult novel by Deborah Ellis,  The Breadwinner is directed by Cartoon Saloon's Nora Twomey, who co-directed The Secret of Kells alongside Tomm Moore. The film is about Parvana, a young girl living under the Taliban regime, who cuts her hair and disguises herself as a boy in order to provide for her family after her father is imprisoned.
 A powerful and riveting story of self-empowerment and imagination in the face of oppression, the film boasts the breathtaking hand-drawn animation that has made Cartoon Saloon one of the world's most well-loved and respected animation studios.
The film is produced by Aircraft Pictures' Anthony Leo and Andrew Rosen, Cartoon Saloon's Tomm Moore and Paul Young, and Melusine Productions' Stephan Roelants. It is executive produced by Angelina Jolie Pitt, and GKIDS' Eric Beckman and David Jesteadt will also join as executive producers.
An official Ireland-Canada-Luxembourg co-production, The Breadwinner will be produced with the participation of Telefilm Canada, the Irish Film Board, Film Fund Luxembourg, the Harold Greenberg Fund, Shaw Rocket Fund, the OMDC and the BAI along with Gaia Entertainment and the Artemis Rising Foundation.
GKIDS has slated a fall 2017 theatrical release in North America.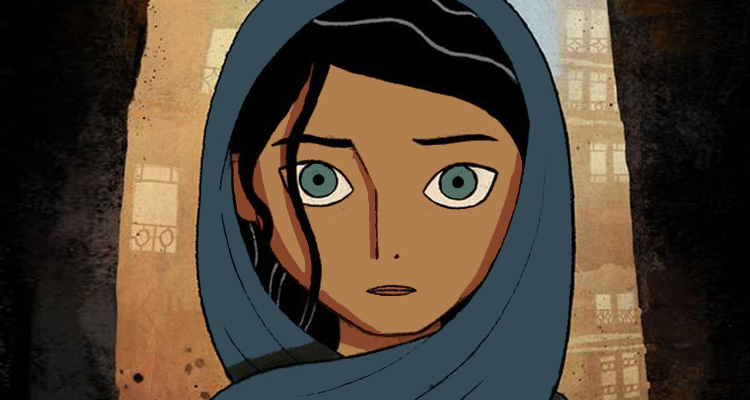 Read More About: