Pitching
15 Projects Selected For the 2018 Animarkt Stop-Motion Forum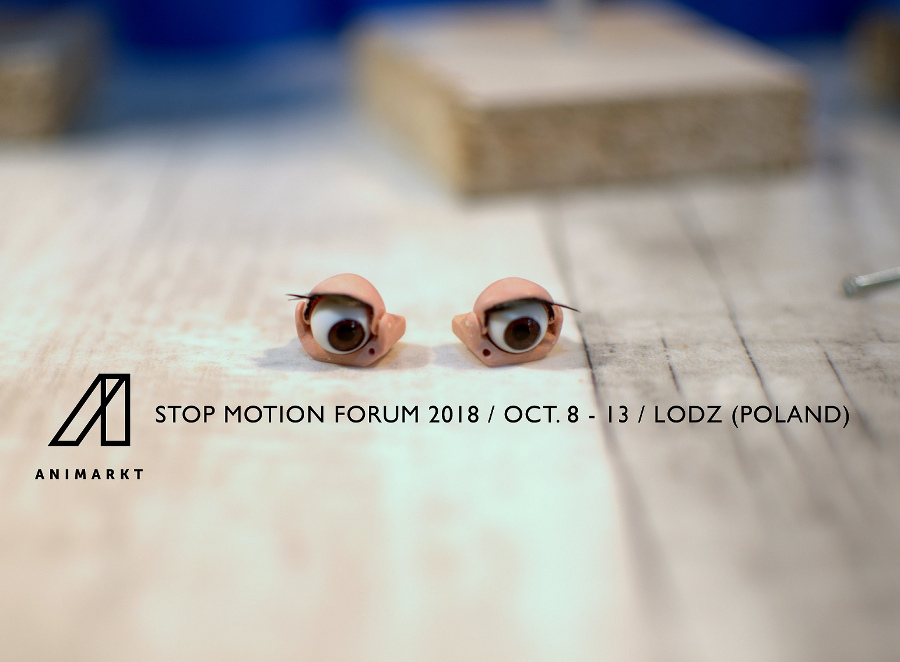 15 projects of stop motion shorts have been selected to ANIMARKT Pitching which is a part of ANIMARKT Stop Motion Forum. Pitching presentations will take place on October 11th in Lodz, Poland.
The selection committee (Agnieszka Niewadził, CeTA, Poland; Nikodem Szlęzak, CeTA, Poland; István Mráz, Mozinet Ltd., Hungary; Michal Podhradský, ASAF, Czech Republic; Andrej Gregorčok, Fest Anča International Animation Festival, Slovakia; Agnieszka Kowalewska-Skowron, MOMAKIN, Poland; Paulina Zacharek, MOMAKIN, Poland) chose the following projects:
1. Astra – dir. Michał Łubiński, prod. Michał Łubiński, POLAND
A six-year-old girl is trying to prevent her older sister Anna from going to space. Despite the opposition, Anna goes on her mission. When her life is at risk, Astra comes to the rescue. The story consists of two interlacing moments in young girl's life that are combined in a nonlinear fashion.
2. Crab – dir. Piotr Chmielewski, prod. Wojciech Leszczyński, CZECH REPUBLIC, POLAND
The sinking of the Britannic was a great catastrophe for most of its passengers. But there was individual (living being) who experienced it as a miracle. The crab from ship's kitchen is going from the boiling pot back to the bottom of the ocean.
3. Forbidden Love – dir. Cynthia Levitan, prod. Vytautas Tinteris, LITHUANIA, PORTUGAL
Pale and lean, Pierre lives the anguish of his dichotomic faces in a countdown to death itself. Between drinks and cigarettes he discovers Pietra, his antagonistic face / his beloved self. In love, they live the conflict of two souls inhabiting the same body and two bodies sharing the same home.
4. Incoherence – dir. Quentin Haberham, prod. - , NETHERLANDS
Ida, an elderly but fit woman, looks after her physically deteriorating husband, Tijs. When one day he mysteriously disappears from their elderly home, she takes it upon herself to find him. On her journey she soon finds out things are not as easy without him.
5. Noah's Tree – dir. Péter Vácz, prod. Gábor Osváth, HUNGARY
The 10 year-old Noah realizes that the only way to get rid of the tree growing from his chest is if he learns to express his emotions about his parent's divorce before Christmas.
6. Papo & Pepe – dir. Viktoria Filmako, prod. Viktoriia Cherniaha, UKRAINE
Papo lives with his dog Pepe and arranged the life in accordance with his idea of paradise, but something important is missing. He is unhappy and afraid of freedom. He keeps his soul locked up. Suddenly, the wind brings a little girl to his house, and that turns his world upside down.

7. Pianola – dir. Patricio Alvarado, prod. Libertad Eyzaguirre, Yeniffer Fasciani, ARGENTINA, CHILE
"Pianola" is a complete Stop Motion Short Film. Tells the story of Mariel, a young girl who goes to the museum with her parents and discovers a wooden box, that become a piano, which is played by the unique art of the "Notables".
8. Playing God – dir. Matteo Burani, prod. Giancarlo Grande, GERMANY, ITALY, FRANCE
He is the craftsman, the creator who shapes life through matter giving it conscience. The movement of his hands becomes a dance between soul and flesh, immersed in a deep chiaroscuro that symbolizes the eternal contrast between light and shadow, creature and creator.
9. Prime Cuts – dir. Marnik Loysen, prod. - , UNITED KINGDOM
Vegan detective Hopkins meets the alluring Alibi, and finds himself wrapped up in a salami-based murder mystery. He meets hilarious characters, and ends up falling fowl of a shocking twist. "Prime Cuts" is based on a love of 1940s film-noir, and lovingly mocks these classic films with a modern twist.
10. Queen – dir. Amin Malekian and Negareh Halimi, prod. Negareh Halimi, IRAN
"Queen" is the story of a woman who has been isolated from the realm of reality and lives in her mental world that seems like the fairy tales. She is afraid of going out of the house. But when it comes to rescuing her daughter, she must overcome her fears and get out of the house.
11. Salvation Has No Name – dir. Joseph Wallace, prod. Loran Dunn, UNITED KINGDOM
"Salvation Has No Name" is a 15 minute, puppet-animated, political allegory exploring the prevalent themes of xenophobia and faith. A nomadic circus troupe gather to tell a cinematic folktale of a disillusioned priest who falls in love with a refugee, incurring the wrath of his contemptuous parish.
12. See you soon – dir. Jennifer Skarbnik Lopez, prod. Jennifer Skarbnik /Ela Chrzanowska, MEXICO
Dear reader, this is a short film inspired by my grandfather´s (RUWEN) letter written to his sister Haneczka after what he saw at the end of the Second World War in Poland and the hope to meet her again.
13. The Wings – dir. Riho Unt, prod. Kerdi Oengo, ESTONIA
Based on the correspondence between a book character, inventor Jaan Tatikas, created by the Estonian literary classic Eduard Bornhöhe and the famous Italian polymath, Renaissaince luminary Leonardo da Vinci's spirit. Both men were eager to give the man wings and fly him up in the blue-blue sky.

14. Thrown Away Book – dir. Agata Gorządek, prod. Likaon, CZECH REPUBLIC, POLAND, SLOVENIA, SLOVAKIA
Levi, protagonist of the "Thrown Away Book" movie, is a man who tries to cope with the loss of his dearest ones, however he is unable to close this chapter of his life. The story follows one day of Levi's life, showing his current and past life and the decisions he has to face and make. On that day he finds a mysterious object - a thrown away book - that turns out to have a unique hidden value if one is able to offer enough patience and work to unravel it.
15. Totem – dir. Katrine Glenhammer, prod. Jonathan Langelund, DENMARK
A young red headed tribe woman throws herself without second thought into a fight with a giant wild boar to defeat it, and claim it as her totem animal, but soon she is trapped in the stomach of the beast.
The projects will be presented in the following order:
11:00 - Astra - Michał Łubiński
11:15 - Incoherence - Quentin Haberham
11:30 - Pianola - Patricio Alvarado
11:45 - Salvation Has No Name - Joseph Wallace
12:00 - The Wings - Riho Unt
BREAK
12:30 - Forbidden Love - Cynthia Levitan
12:45 - Queen - Amin Malekian and Negareh Halimi
13:00 - Thrown Away Book - Agata Gorządek
13:15 - Prime Cuts - Marnik Loysen
13:30 - Playing God - Matteo Burani
BREAK
14:00 - Noah's Tree - Péter Vácz
14:15 - See you soon - Jennifer Skarbnik Lopez
14:30 - Crab - Piotr Chmielewski
14:45 - Totem - Katrine Glenhammer
15:00 - Papo & Pepe - Viktoria Filmako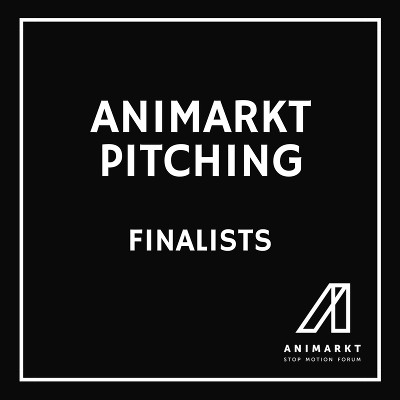 The selected projects will be presented on October 11th, 2018 in revitalised buildings of EC1 Lodz complex. The Pitching's jury, which will be announced soon, will select two main winners. Information concerning the awarded projects will be announced on 13 October 2018 during the Closing Gala of the Lodz Animation Festival LAL.KA. The prizes in the contest are the Audiovisual Technology Center contribution in kind in the amount of: 60.000 PLN (ca €14.000), 40.000 PLN (ca €9.300), accreditation for MIFA 2019 in Annecy (France) sponsored by CITIA, sound post-production at PLAYADE SOUND STUDIO sponsored by Piotr Kubiak (5 days at studio + sound engineer), Ale kino+ Special Award (TV channel Ale kino+ will buy a licence rights for pitched projects when they are ready), Dragonframe licence with a Bluetooth keypad, award sponsored by DitiGear and additional awards.
The organizer of ANIMARKT is MOMAKIN (www.momakin.pl) – a multi-tasking unit working for popularizing and propagating animation and supporting creators in Poland and in international arenas. The Main Partners of the event are: EC1 Lodz – City of Culture and Lodz Film Commission. The partners of ANIMARKT also include: Audiovisual Technology Center (CeTA) from Wroclaw which is also the founder of the awards for pitching winners, ASAF (Czech Republic), Mozinet (Hungary), Fest Anča International Animation Festival (Slovakia), SPPA – Polish Animation Producers Association, SFP – Polish Filmmakers Association, Dragonframe, DitoGear, Ale kino+. ANIMARKT is partially funded by the International Visegrad Fund, Polish Ministry of Culture and National Heritage, and co-financed by the Polish Film Institute.
SIGN UP: Want to read more free articles like this? Sign up for Our Newsletter
Read More About: