10 Cartoon Forum Projects on History, Society and Politics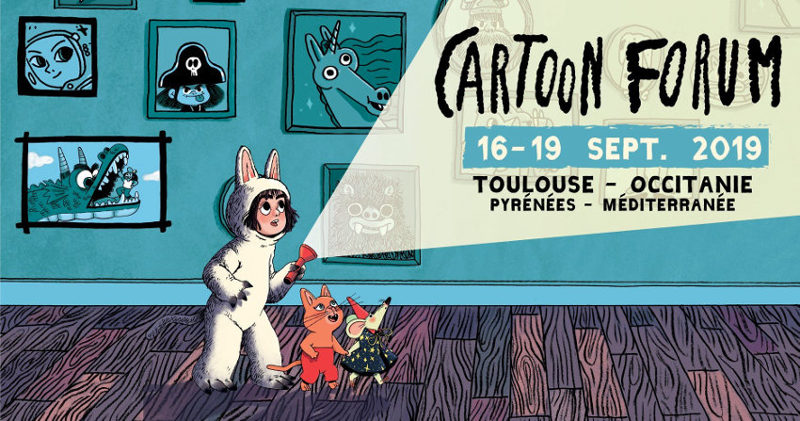 TV projects for kids can look on familiar topics (school, family and friends), but let's not forget that this is a complex world out there. And European animation projects (both in the short and feature film format) have long entertained a strong relation with the world its creators live and create.
So, here's a selection of 10 TV projects (both series and specials) to be pitched at the 30th Cartoon Forum in Toulouse (16 – 19 Sep 2019). From migration (Dimbit, Dounia, The Ishmael's Journey) to early 20th European history (Lucy Lost) to the social satire of Struggles and the documentary athlete stories of Some Of Us, they all have their own stories to tell.
(in alphabetical order)
1. Belfort & Lupin, TV series - 26 x 26'
Ellipsanime Productions, France
Children 6-11, 3D Computer animation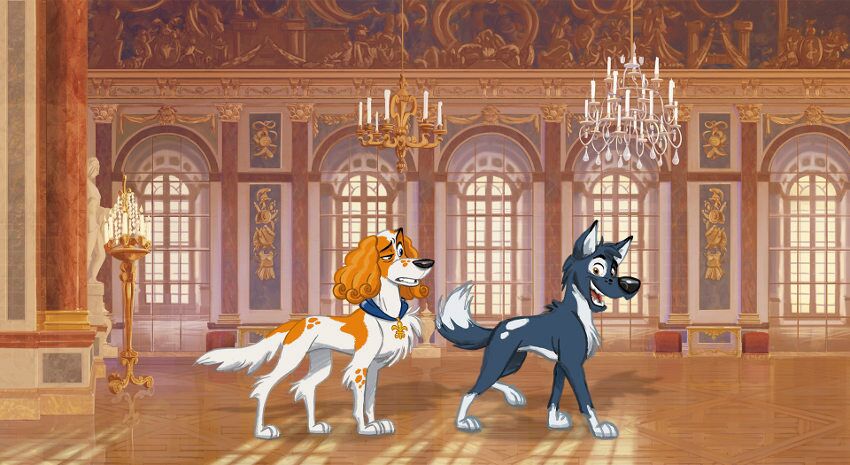 Belfort and Lupin is a story of a unique friendship between two amazing dogs at the Court of Versailles. Belfort is a young spaniel and King Louis XIV's favorite dog. Lupin is his friend who harkens from the gardens. Neither they can stand the rules dictated by court etiquette, nor they prefer to strike out on their own to discover the secrets and mysteries of the palace and gardens. Disappearances, robberies, and sabotage are among the strange phenomena in the human realm that have an unfathomable effect on the animals' lives. Belfort and Lupin's enquiries, undertaken for the benefit of the other animals in Versailles, are rich with historical references and ramifications.
2. Calamity, TV series - 26 x 26'
Maybe Movies (France), 2 Minutes (France)
Children 6-11, 2D Computer animation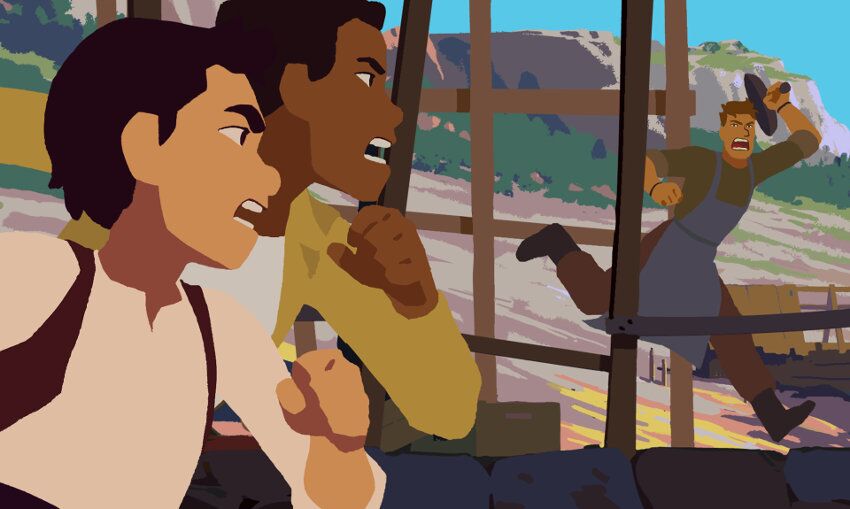 As soon as the Cannary family arrived in Oregon, Martha Jane's father left his kids to Abraham – the austere pioneer leader – to seek work in Salt Lake City... Martha Jane is now 12. With Abraham, no more trousers to ride on horseback, no more freedom, she is forced to get in line. But the meeting of three young street kids, struggling with a corrupt sheriff will make her want to fight injustices again... Because her three new friends are not the only ones who are being bullied. But what can you do when you're supposed to be a good girl? What if Martha Jane becomes the intrepid Calamity again, without everyone's knowledge?
3. Dimbit, TV series - 26 x 7'
Special Touch Studios, France
Children 6-11, 3D Computer animation
Once upon a time... Well, let's go directly to the point: today mums in the world are working and sometimes they need to leave their little princesses with their old and grumpy father's they adore. It's not really a choice, just life. So that's the deal: Dimbit's mum, Edele, annually leaves the town for a 3-month work trip and bring back money, while Ababa will take care of Dimbit, in his old but verdant living compound in the isolated suburbs of Addis Ababa. Looking after a tiny 6-year-old is not such an easy task for Ababa as he feels too old for the job, especially because this one is restless with an unquenchable curiosity. But he wouldn't leave this responsibility to anyone else!
4. Dounia, TV series - 6 x 7'
Tobo, Canada
Children 6-11, 2D Computer animation, Transmedia concept
Faced with a major migratory crisis, it has become necessary to address the issue of migration with children and put words on this phenomenon. "Dounia" is a series which aims to help kids understand the reality of migration and the feelings of displaced children. Forced to leave their country, Dounia and her grandparents go on a journey to find a new home. As she crosses different lands in search of an asylum, Dounia meets people and lives various adventures. And whenever she encounters challenges that seem too great, the wisdom of the ancient world - in the form of her grandma's Nigella seeds - comes to her rescue.
5. Lucy Lost, TV series - 10 x 26'
Xilam Animation, France 
Family, 2D Computer animation, 3D Computer animation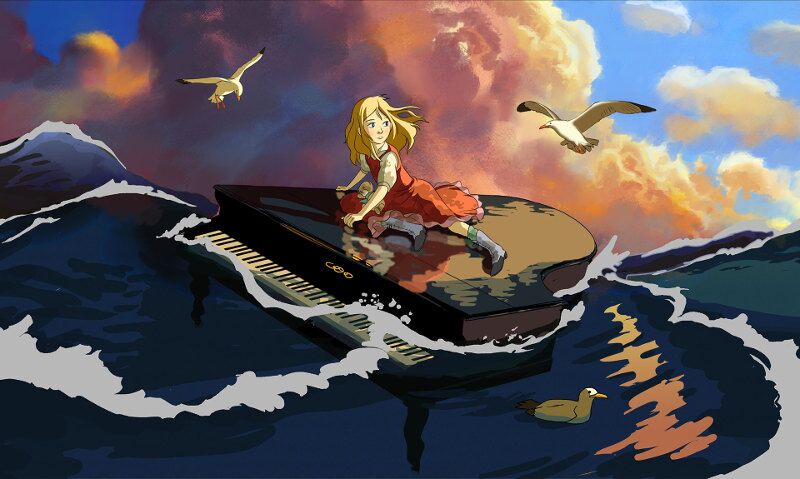 1915. On a deserted island in the Scillies, off England's coast, a fisherman and his teenage son, Alfie, find a starving, injured girl. She looks about eleven, and speaks only one word before withdrawing into silence: "Lucy". Later, nursed back to health by Alfie's family, Lucy builds up strength, while remaining mute and remote. The local fishing community is gripped by the mystery of her origins; but in wartime, curiosity soon gives way to mistrust... What if she's a German spy? Alfie refuses to be separated from Lucy. He will do everything he can to jog her memory and help her tell her overwhelming story.
6. Palimpsest's Tree, TV series - 52 x 7'
Nebularts Productions (France), Tiktak Production (France), Pit productions (Burkina Faso), Yobo Studios
Children 6-11, 2D Computer animation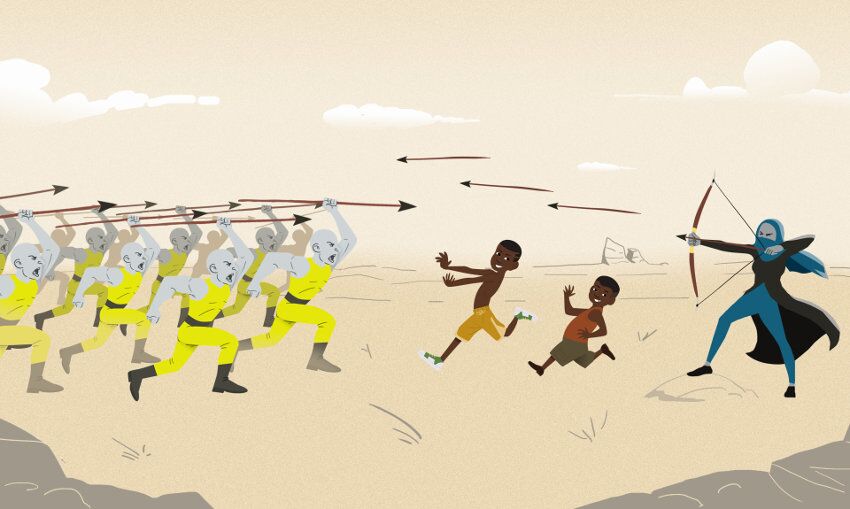 As young brothers bubbling with energy, Iba and Emeka regularly call upon the wise Mamie Palimpseste to arbitrate their daily disagreements. But instead of ever providing them with a simple solution, she always finds a perfect way of illustrating their childish conflicts with the life story of some historical figure from Africa's past. And so begins our voyage with these women and men who shaped History, and with these children about to shape the future.
7. Some of Us, TV series - 10 x 10'
Bachibouzouk (France), DPT (Canada), Film Angels Productions (Latvia), HORS ZONE (Belgium)
Young adults/adults, 2D Computer animation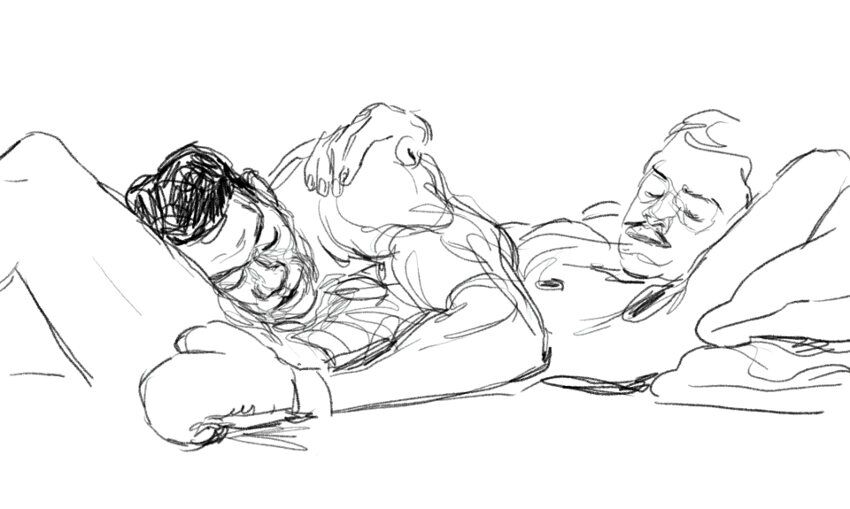 There are no major sports events where the issues of racism and discrimination don't make press headlines undermining the very nature of sport: cooperation, respect and fairness. It is vital to analyze it and to show this reflection of intolerance. We want to tell some true-life stories of 15 famous and diverse professional athletes who all have had outstanding careers and who have been faced with discrimination relative to their origins, gender, sexual orientation or handicap. 15 stories of athletes who have shown the world that "Some of Us" can fight for ideals, stand up for what is right, and face up to a world where white able-bodied heterosexuals are the norm.
8. Struggles, TV series - 52 x 11'
Piranhabar (Ireland), Dear Will (Ireland)
Family, 2D Computer animation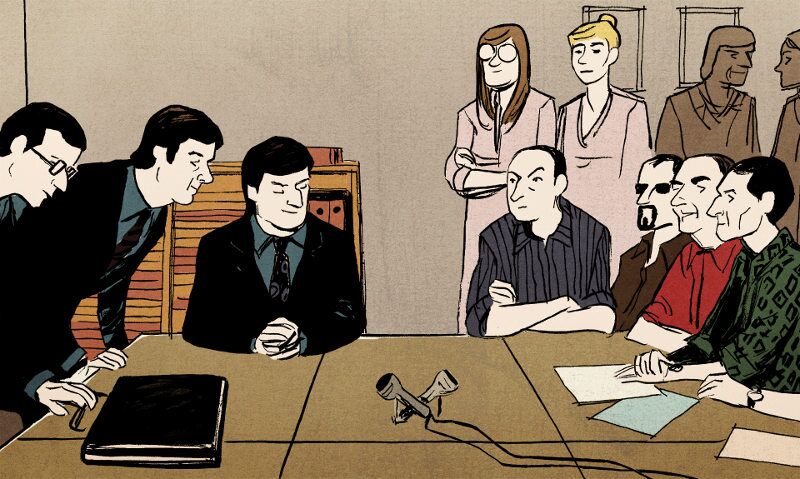 Meet the Wilsons, a family of white sheet ghosts who run a laundrette in the afterlife. You might think that juvenile struggles, mid-life crises and petty arguments are a thing of the past once folks get to the spirit world - but no, they're all present and correct in Ghost Town. It's a lowly status for the parents, who dream of a better afterlife, but try being 11-year-olds Frankie who faces the challenges of 11-year-olds everywhere - with the added weirdness of being a ghost. Discover the life of this offbeat family and peek into their weird and wondrous world, as they run a busy laundrette, strive to achieve a work-afterlife balance, raise a family, all with hilarious results.
9. The Ishmael's Journey, TV series - 10 x 3'
Les Batelières Productions (France), Foliascope (France)
Family, 2D Computer, Transmedia concept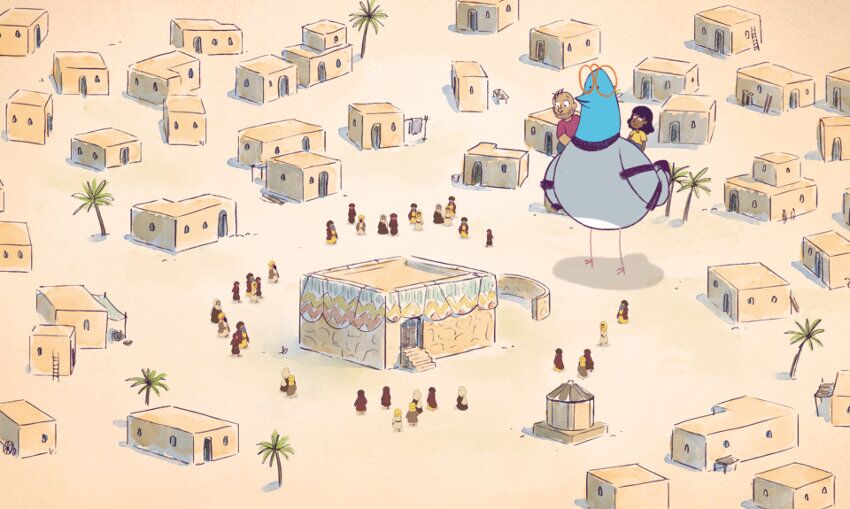 Lina, is 10-years-old and she hears surprising things that are supposedly written in the Koran. To unravel the true from the false, her father Ishmael and the expert pigeon Nemo bring her to the 7th century Arabian Peninsula. There, they reread the sacred book and discover the context in which it was written.
10. Truths, TV series - 26 x 2'05
Les Fées Spéciales, France
Children 6-11, 2D Computer, Drawing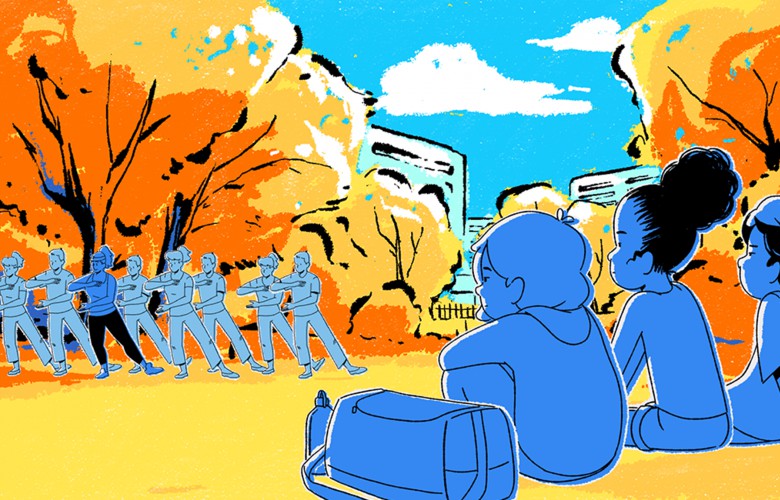 Mysteries of the adult world, uniquely deciphered by three kids : a humorous, inclusive and colorful series that aspires to push the boundaries of film without dialogue, and be open for all audiences - both hearing, and hearing impaired.
The 30th Cartoon Forum 2019, a pitching & co-pro event  for TV series takes place 16 – 19 Sep 19 in Toulouse, France.
SIGN UP: Want to read more free articles like this? Sign up for Our Newsletter