Animarkt Stop Motion Forum Reveals Its 2021 Programme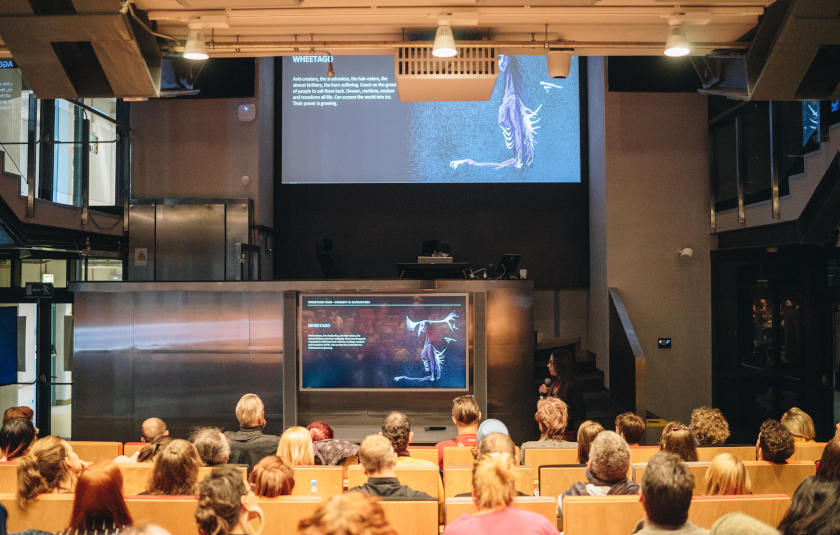 Animarkt Stop Motion Forum has established itself as an essential stop and training point for stop-motion projects around the world. Thanks to it, artists associated with such productions as "Pinocchio" by Guillermo Del Toro, "The French Dispatch" by Wes Anderson, "Ratatouille" by Brad Bird or "Kubo and two strings" by Travis Knight will appear in Lodz - in person or online. The program of the sixth edition of ANIMARKT, in addition to business consultations and master workshops, involves a pitching competition from creators from around the world and meetings with representatives of recognized studios Strange Beast, Passion Animation or Beast Animation as part of the new Talents Fair.
Organized for the sixth time, ANIMARKT Stop Motion Forum 2021 will start 7 December till 11 December.  Its program consists of three main sections: MASTERS, PITCHING and BUSINESS. This year's Animarkt will take place in a hybrid format - the meetings in Łódź will be extended by a virtual platform, thanks to which the forum will be available to users from the most distant corners of the world.
- Taking advantage of last year's online experience, we decided not to give up a personal meeting in the area of EC1 Łódź - City of culture, but to empower them with online tools. - says herefore, we allow participation in the forum for those who, due to geographical limitations or restrictions related to COVID-19, could not appear in Poland - Paulina Zacharek and Agnieszka Kowalewska-Skowron, creators of the ANIMARKT - 
As part of MASTERS, there will be three masterclasses, among the others. One of them will be hosted by Jim Capobianco and Kat Alioshin - responsible for the production of the feature-length "The Inventor", about the life of Leonardo da Vinci. Jim Capobianco is an Oscar-nominated screenwriter, associated with Walt Disney Animation Studio on "The Lion King" and then with Pixar Animation Studios, where he co-created many animations, including such blockbuster movies as "Ratatouille" "Toy Story 2" or "Finding Nemo". Kat Alioshin, on the other hand, worked as a member of the film crew on "The Nightmare Before Christmas" and "Coraline".
Masterclass "Can you make it work? A discussion of a practical approach to modelling and lighting for a stop motion production" will be a meeting with Adam Jones - collaborator in the stop-motion projects "Coraline" or "Kubo and Two Strings" and with Susanna Jerger, who was responsible for the miniature sets for Wes Anderson's latest film by "The French Dispatch". They both work on "Pinocchio" directed by Guillermo Del Toro, which is planned to hit theatres in 2022.
The character animation master workshop will be conducted by Marcos Valin, who works mainly on full-length films, cooperating with Tim Burton, Wes Anderson and Travis Knight.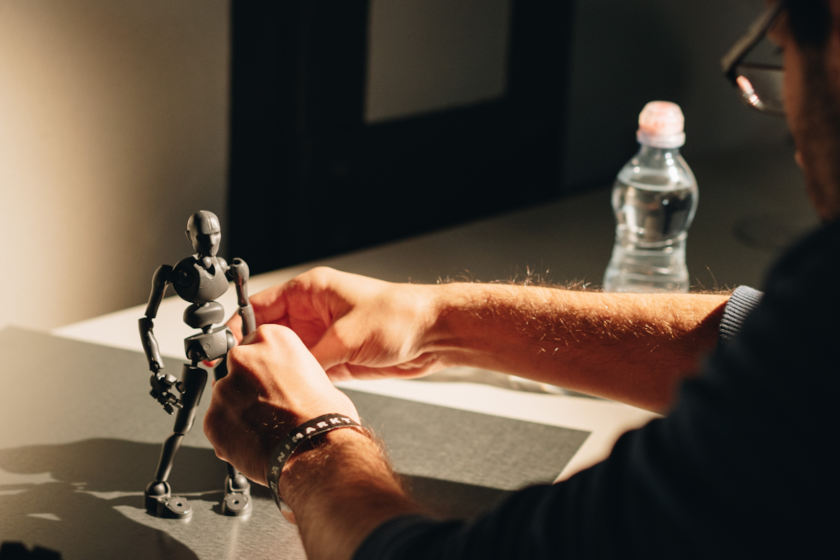 Another workshop - for young creators who want to learn how to effectively search for a producer for their projects, is prepared by Zofia Jaroszuk, who works for the award-winning Animoon studio and acts as a producer and production manager. A panel discussion will also be devoted to this topic. The cooperation between the creator and producer will be discussed by: Gábor Osváth (member of the European Film Academy, founder of Filmfabriq and Boddah studios), Jean-François Le Corre (producer of "Memorable", founder of Vivement Lundi! studio).
As ANIMARKT is a meeting between film and business, a special place in the program is maintained by the BUSINESS section, which enables industry networking meetings with the participation of the most decision-making people in the industry. 
It is within this segment that Talents Fair - a new item in the ANIMARKT program - will be held. The portfolio review will introduce young filmmakers to the employee selection system in film studios. The talks will be led by: Becky Perryman from Strange Beast (co-created "The Headspace Guide to Sleep and Headspace Guide to Meditation" with Netflix), Erika Forzy from Passion Animation (creators of, among others, Gorillaz heros) or Dorien Schetz from Beast Animation (responsible for the production of award-winning short films such as "Oh Willy ..." and the medium-length "This Magnificent Cake"). Recruitment for this part of the forum is ongoing and will end on November 30, 2021.
The ANIMARKT program also includes "Ask the Expert" and presentations of full-length films and series "Show me your project" or the block "Meet your partner" this year focused on the dialogue between Chilean representatives and European producers.
In the PITCHING section, 15 projects from around the world will compete for awards this year.

Desire to Win, Michaela Režová
Best of them will receive a voucher worth PLN 60,000 to be used in the Audiovisual Technology Center (CeTA) in Wroclaw, EUR 2,000 to be spent on production in one of the Visegrad Group countries, artistic residency in the Argentinian Unquillo or accreditation to the The Annecy International Animation Film Festival and its Market (Mifa) in France in 2022.
To participate in the forum, one is required to register and choose the form of participation. Participation in ANIMARKT online requires a one-time purchase ticket of EUR 10. All stationary events are free, however, it is necessary to present the EU COVID Certificate. 
SIGN UP: Want to read more free articles like this? Sign up for Our Newsletter