4 Projects from CEE Animation Forum 2022: A Closer Look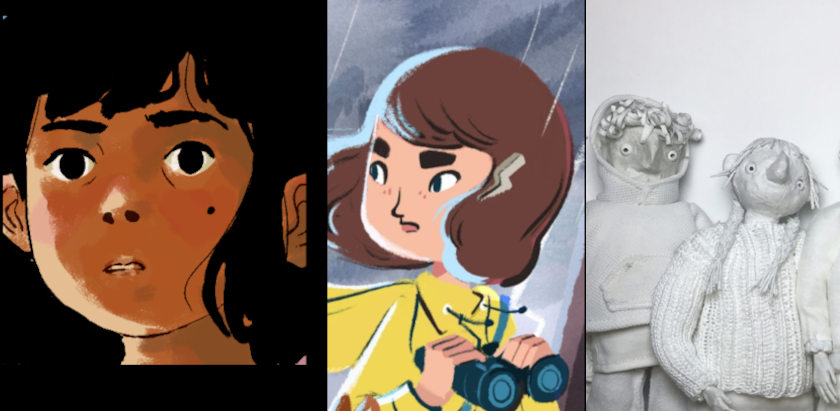 There's an added sense of enjoyment when you learn about animation projects in development. From short to series to features, each project has its own unique challenges and interest. For the 2022 edition of the CEE Animation Forum (2-4 November, Plzeň, Czech Republic), we picked up 4 animation projects, one from each pitching session. We gave the mike to their creators.
For a starter, Éva Darabos (of the carefully quirky 'Bye Little Block') teams up with Hungarian production company Salto Films ('Symbiosis', 'White Plastic Sky') for the 9-minute 2D short project, 'Funfair' (the title is a work in progress). The film includes a young woman carried by bats to a hidden universe, surrounded by surreal creatures.

'The film is about conquering the fear of making the first step towards things seem scary but necessary to move forward in life', the director tells Zippy Frames. After her own graduation short (a goodbye to childhood), 'Funfair' aims to present oneself from different perspectives -but, since it's animation, the surreal element has also a place to play (and even a bigger place than 'Bye Little Block').

The scriptwriting and storyboarding stages were initially supported by the Hungarian National Film Institute. Producer Orsi Sipos now prioritizes the script's final touches and the storyboard -with animatics and visuals to follow.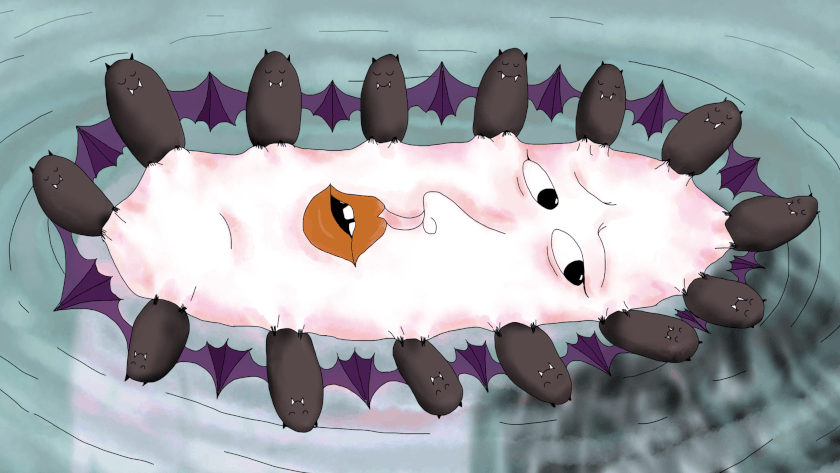 As Darabos herself admits, the most difficult part is to write the script: 'The narrative will be more linear which is also "a first" for me as I mostly operated with different small ideas before'. Yet, the digitally hand-drawn project seems well-placed in the development pipeline, and character animators are already been sought after. The project (which was first developed during the Animation Sans Frontieres training programme) will have its industry premiere at CEE Animation Forum and is now looking for a co-production partner; and, as Orsi Sipos states, it should be ready to apply for production funding in Hungary in 2023.

The French  Caroline Attia is certainly a now established director, with her latest animation short 'Northern Lights' (2019. pr. Folimage) winning the Trickstar Nature Award at ITFS (among other distinctions). Her new project to be pitched at CEE Animation Forum, the children-focused 'The Song of the Storms' has her teamed with Sacrebleu Productions, another acclaimed French production company.

The 26-minute TV special project (co-written by Claire Sichez) is the story of two 8-year-old girls, Emilie and Manon, who live in a small mountain village. Natural events, such as thunderstorms, arouse not fear but more curiosity; and a perceived connection between thunder and music is now even evident. For Caroline Attia, it was a natural progression from her previous, 15-minute short, to advance into longer narrative forms.

'It is based on a childhood fascination for thunderstorms and it all started from there' the director explains. Still, longer forms present more advanced challenges. 'The most important point is gonna try to portray the best the characters, make them believable, relatable and make their intention pretty clear'. Further work on the dialogues will be needed, but Attia also mentions aesthetic concerns and needs as well ('The most exciting part is gonna be sky variation depicting the thunderstorm and giving it a fantastic touch').
It looks like a project without any stormy developments, and producer
Ron Dyens
is there to secure its progress. Presented initially at the ITFS Animation Production Days 2021, 'The Song of the Storms' was selected at the European Market for Musical Composition in Marseille. Its next stop was 2022 Cartoon Forum ('the trailer was presented there, and it was a huge success! -Ron Dyens). Broadcasters obviously need to be involved, but also European co-producers and distributors -that's what CEE Animation Forum is for.
Moving into longer-format projects, we encounter a Karel Capek (1890-1938) adaptation. The Czech writer's sci-fi novel 'Salamander Wars' has now been modified into 'The Island of Salamanders', here directed by documentarian and scriptwriter
Catherine Maximoff
(and produced by Les contes modernes, the French company behind the 'Corpus Christi' Polish live-action film). A 10-year-old Juliet meets a giant salamander on a wild island with her father,  whom it befriends. Soon the question of survival comes prominent for both parties.
'We didn't want to adapt the story, told almost 90 years ago, but to pay tribute to the humanistic and universal values it carried', producer
Patrice Nezan
tells Zippy Frames. Maximoff wrote an original script, focusing on the 10-year-old girl's coming-of-age adventure and change. The director (her first feature) focused on contemporary culture (music, dance, theater, visual art) in her previous work, and how these can contribute to understanding better our modern world.



Now animation takes its place, using a mix of real-time motion capture (with actors), 3D mappings (for the camera angles and movements), and a 2D render (for its visual magic). 'Our goal is to provide an animated film with different layers, one layer for 8 to 12 years old audience and one layer for teenagers and adults', Nezan adds. The nature vs. nurture distinction has always been on the divisive front: here Maximoff wants to tackle the complex issue of 'reconnection' in a language that appeals to young audiences.
The project has been in Cartoon Movie 2020 (early form), and, via the 2021 ACE Producers Workshop, it has landed the Slovakian Artichoke and the German Fabian & Fred production companies. 'We now have already a concept-art book and a solid script draft', Nezan notes. CEE Animation Forum is the next step in the big animation feature road for partners, co-producers, sales agents, and broadcasters.

Moving into the opposite direction, and the new Rising Stars Pitching Session, we find the German Rebecca Osterberg; her 7-minute stop-motion project 'The Chicken's Calling'. The film, shot from the POV of a bully schoolchild, tells the story of him apparently being attacked by gigantic chickens at school; this is a wake-up call to explain and perhaps face the kids' anger.

'It's my first big project and it's been quite challenging so far', the Hochschule Wismar student (and project's scriptwriter) confesses. 'There is a lot of camera movement that mimics the POV of the main character'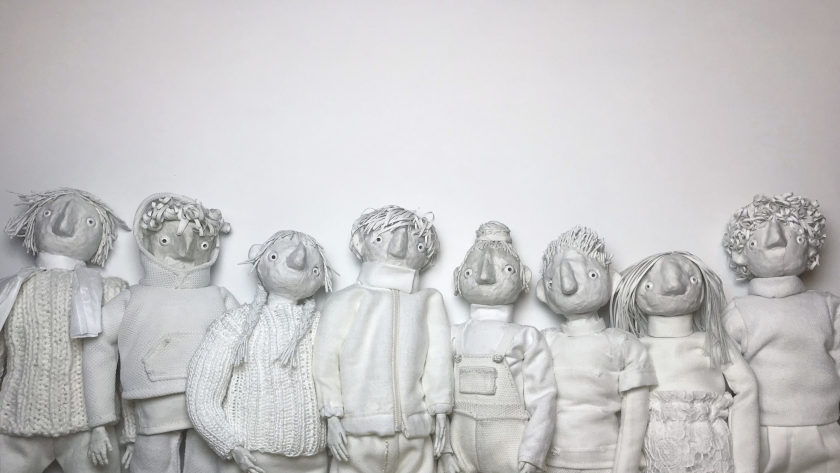 Yet, the emerging filmmaker, now transitioning from a design/animation student to being an 'animator/puppet designer/storyteller' has no time to lose. She's building puppets and sets for the project at the moment, followed by staging, lighting, and test animations. She's also proposing her concept of several sides to a story, and that misbehavior needs to be further investigated.

For the time being, Osterberg will investigate the pitching session of the forum ('it's nice to show the people who I am and who is the person behind the project').

There are many worthwhile projects to look upon in the CEE Animation Forum pitching sessions (2-3 November 2022, Plzeň, Czech Republic), and it's going to be a fascinating animation project tour.
Read More About: