News
Tante Hilda! gets a 2014 French release date: Watch the trailer
 The film synopsis (via the Folimage blog) presents Aunt Hilda, a nature lover, who keeps in her plant museum a million of plants from the whole world -most of which are  on the verge of extinction. At the same time, a new cereal, Attilem, being developed by the industry, can be cultivated with few water, without fertilizers.
 It seems that Attilem is the solution to the world hunger, and take over the energy needs from the insufficient petrol resources. But the disaster is not far away...
Aunt Hilda premiered at Cannes Festival (Marché du Film), and was presented at a special programme of Annecy festival (Friday, 14 June, 20h 30)
 This unusual, Lorax-like comedy seems certainly interesting to behold. The French trailer makes it an enjoyable ecological adventure, whose futuristic undertones are well-served by the untidiiness of its animating style.
Jacques-Rémy Girerd, founding member of Folimage studio and director of Mia and Migou, goes again into the directing helmet, along with Benoît Chieux.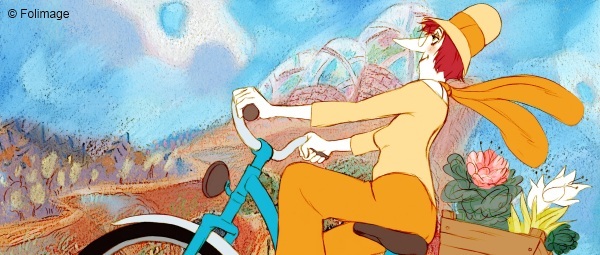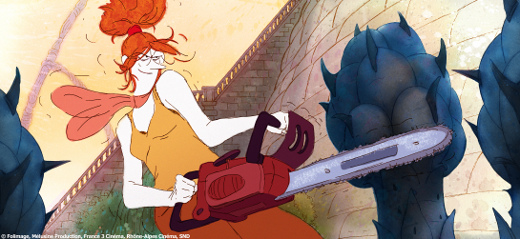 Serge Besset (also responsible for the jazzy music in A Cat in Paris) writes the film's soundtrack. Tante Hilda features the voices of  Sabine Azéma, Josiane Balasko, Gilles Détroit, Sergueï Vladimirov, François Morel and Bruno Lochet.
The film is distributed by SND films, and has now been set for a 5 Sep 2013 French release 12 February 2014 release date in France.
However, after the international success and the US premiere of A Cat in Paris, an international release of Tante Hilda! does not seem an improbablity  -even if it's too early to tell.
Read More About: