News
The Wolf House Tops MUBI Best of 2018 Films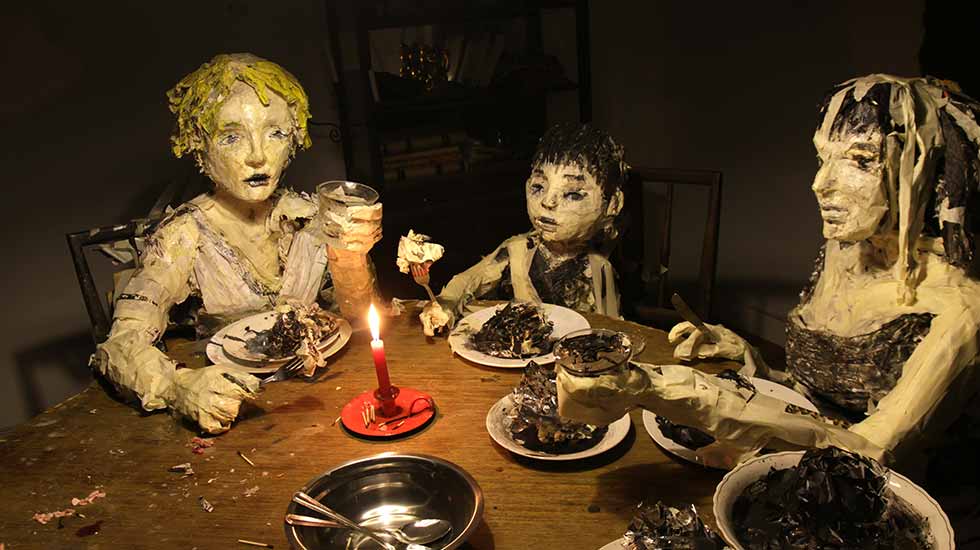 The top 50 films of 2018, as rated by MUBI's global community of film lovers (and online platform for viewing films), have been revealed.

The innovative stop-motion  feature The Wolf House (La Casa Lobo)  by  León Cristóbal and Joaquín Cociña tops the users' ratings; these include live-action arthouse films, like Cuaron's Roma and Hirokazu Kore-eda Cannes Palme D'Or Shoplifters.  Wes Anderson's Isle of Dogs, another stop-motion film, occupies the third place, whereas Pixar's Incredibles 2 (Brad Bird dir.) is in the 22nd place.

After escaping from a religious colony in Chile, Maria seeks shelter in a mansion where she's taken in by two pigs, its only inhabitants. Like in a stop-motion dream, the universe of the house reacts to her feelings. The animals slowly morph into humans and the house into a dark, menacing world - Film Synopsis
In MUBI's notebook, Ela Bittencourt writes about the film:  [its] psychological portent is mysterious and dense, while its imaginative use of puppetry and bold animated design creates a world entirely its own, relatively rarely seen in contemporary cinema.
The Wolf House (production: Diluvio, Globo Rojo Films)  premiered at the 2018 Berlin Film Festival (Forum); it was screened at the 2018 Annecy Film Festival, where it earned a jury distinction.
SIGN UP: Want to read more free articles like this? Sign up for Our Newsletter
Read More About: