Training /Residencies
Anidox: Lab Programme 2018: Call for applicants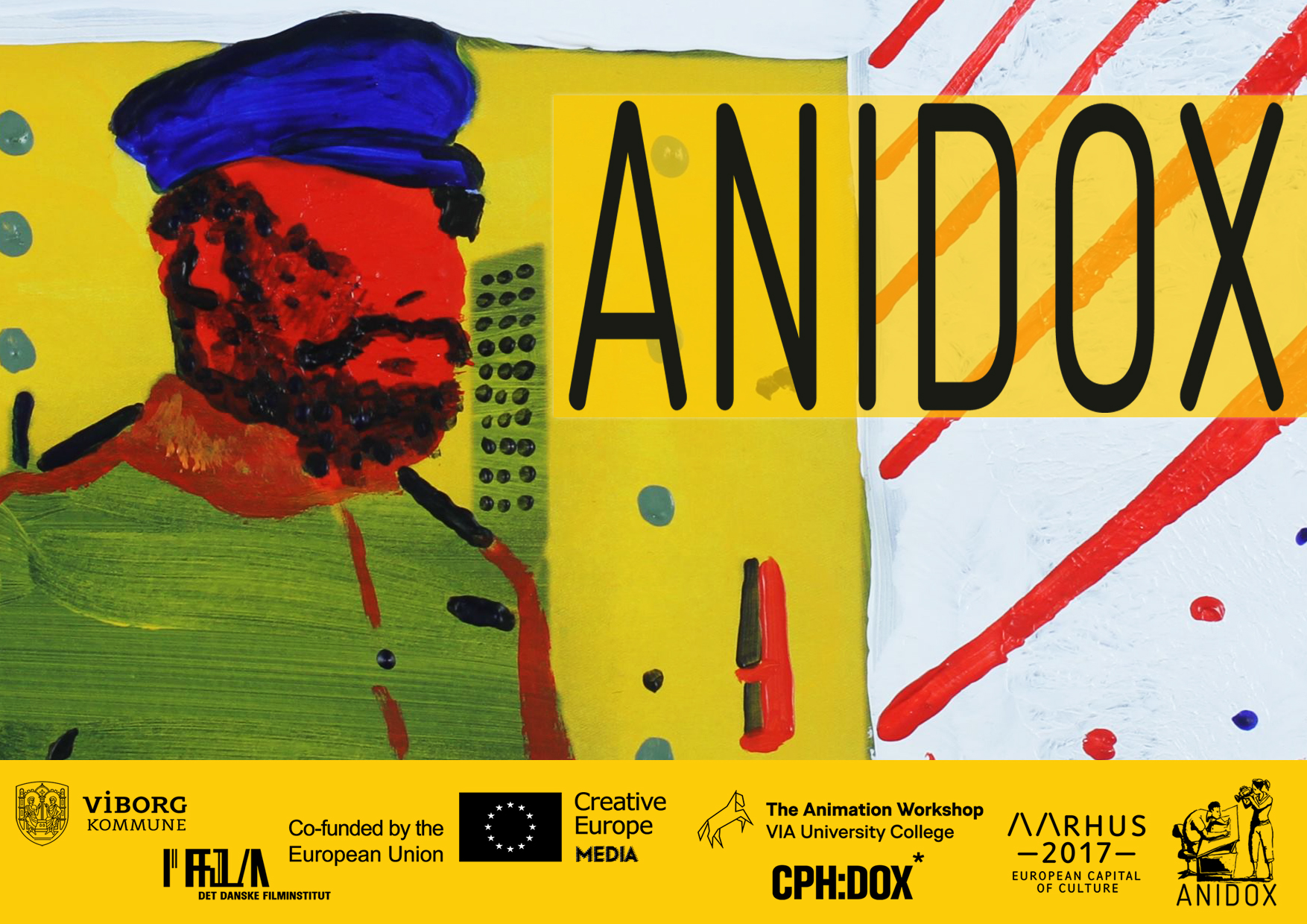 The Animation Workshop and its Anidox:Lab programme  is a laboratory, during which it bring together documentarians and animation film directors, to maximize their artistic capacity and develop their respective projects, for creative research and forming new collaborations.
Through a series of 3 professional seminars in Viborg and Copenhagen, Denmark, ANIDOX:LAB gives talented documentary and animation filmmakers the opportunity to engage and combine their two worlds. It tackles both a time-based cinematic approach, as well as digital platforms that allow for multiple stories and timelines.
The coaching seminars and collaborative workshops are designed to progress from fine-tuning and initial idea, through narrative development, to a pitch kit and a teaser/trailer. Select participating ANIDOX:LAB projects will have the opportunity to showcase their work at the prestigious CPH:DOX, Nordisk Panorama and other festivals and pitching forums.
Anidox:Lab also encourages creative teams of two people to jointly apply,  as well as artists working in cross media, hybrid forms and new technologies.
Requirements: Filmmakers applying for ANIDOX:LAB are expected to have previous experience in Animation or Documentary Filmmaking.
Language: The course is conducted in English
Fee: 500 Euro
Application: To apply for ANIDOX:LAB, fill in the application form . An application includes a description of an Animated Documentary project/concept, a director's statement, a short Bio and CV and links to works online.
Scholarships: A limited number of scholarships are available for eligible candidates – Candidates must demonstrate that they have sought funding/grant elsewhere. Fill in the scholarship form

Contact: Michelle Kranot, Producer. This email address is being protected from spambots. You need JavaScript enabled to view it.
 Deadline 01.11.2017

ANIDOX:LAB is The Animation Workshop's animation documentary continuous training project, in partnership with the Danish Film Institute and supported by the CREATIVE EUROPE / MEDIA Programme of the EU.