Training /Residencies
Arts & Sustainability Artists' Residency, Scotland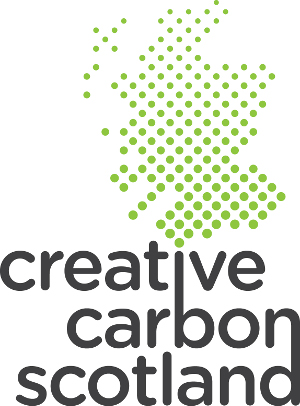 Co-facilitated by Jan Bebbington (Professor of Accounting and Sustainable Development, Director, St Andrews Sustainability Institute) and Lex ter Braak (Director, Van Eyck Institute, Maastricht, Netherlands), Creative Carbon Scotland's third annual residency will use the spectrum of stories surrounding the Anthropocene as an entry point for discussing the relationship between cultural practices and environmental sustainability.
"Human activity has been a geologically recent, yet profound, influence on the global environment. The magnitude, variety and longevity of human-induced changes, including land surface transformation and changing the composition of the atmosphere, has led to the suggestion that we should refer to the present, not as within the Holocene Epoch (as it is currently formally referred to), but instead as within the Anthropocene Epoch" (Lewis and Masin, 2015)
CCS will offer up to eight Scotland-based artists from any discipline with the paid opportunity to participate in a weekend of discussion and activities at Cove Park, exploring the relationship between their practices and environmental sustainability.
CCS invites artists working across a variety of disciplines and contexts, who may or may not have previously worked in this area, with the opportunity to think about, learn from one another, and develop their practices in relation to environmental sustainability.
This year, the residency will be hosted in partnership with internationally-renowned artist residency Cove Park over a long weekend from 30th September – 3rd October.
 Selected artists will be paid a fee of £450 for their attendance and travel expenses from within Scotland, accommodation and catering will be covered.
 Working in partnership with Cove Park, the residency programme draws on the group's skills and experience, on-site activities and a range of reading materials to explore the diverse ways in which the Anthropocene could be considered through creative practice.
 This residency is funded by Creative Scotland and kindly supported by The Dr David Summers Charitable Trust and is run in partnership with Cove Park.
 Here's the official announcement- more info and the application form.
Application deadline: Friday 19th August (10am)
Read More About: