Festivals
Hedgehog's Home, Sabaku Take Home 2017 Berlinale Prizes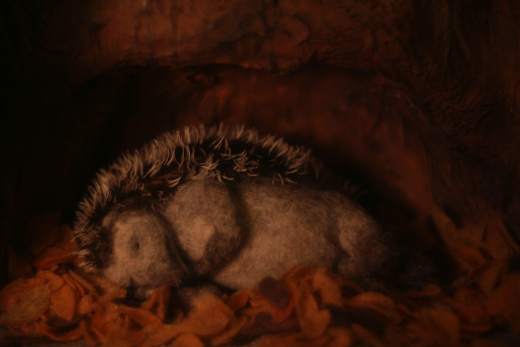 Two animated victories at the 2017 Berlin Film Festival, both of them at the Generation KPlus section, a competitive section devoted to children and young people.
The 10-minute puppet film Hedgehog's Home (Ježeva kuća) by Eva Cvijanović (co-production: Bonobostudio, Croatia / NFB Canada) won the special mention of the Children Jury.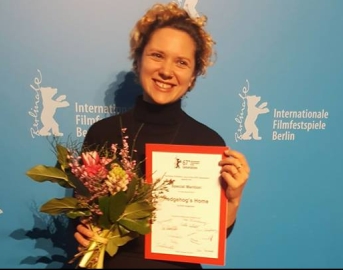 Based on a popular ex-Yugoslav children's story written by Branko Ćopić, the films tells the story of a hedgehog who lives deep in the forest, surrounded by moss-covered stones, bright red strawberries, mushrooms and rambling bushes.
But one night, the sly fox, the greedy bear, the wicked wolf and the muddy wild boar are lying in wait for him.
The children jury verdict: "The message of this tale, that a home of one's own is very important, is beautifully conveyed by the creative use of felt animation. We were also impressed by the unusual verse form of the narrative in this stop-motion film. "
This is the third animated short by Eva Cvijanović, who also acted as puppet modeller, while the film was animated by Ivana Bošnjak and Thomas Johnson .
 The very short (2-minute film) Sabaku by the Dutch animation artist Marlies van der Wel won the special mention from the international jury of Generation Kplus. Sabaku and his buffalo buddy don't need big words to understand one another. Alas when his good-natured companion keels over in the savannah sun one day, Sabaku must find a new friend – after all, who wants to travel through this world all alone?
The international jury: This very short film tells with simple but very efficient use of extremely skilled artistic animation technique the story of a bird that goes around the world to find a new friend. The jury was blown away by its pace and incredible joy of the filmmaker to entertain her audience.
Sabaku comes after the international success of the previous Marlies van der Wel film, Jonas and the sea; the director seeks to address big themes by putting them in small packages.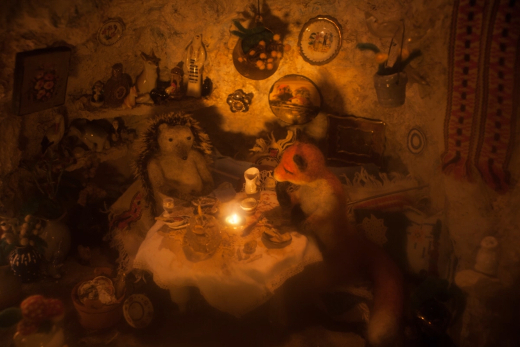 Hedgehog's Home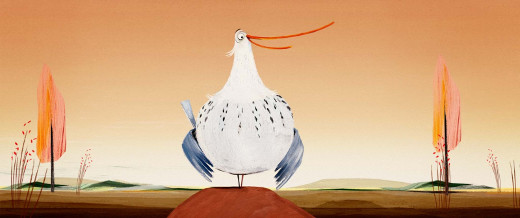 Sabaku
Read More About: