Feature Animation
'Nayola' Animation Feature by José Miguel Ribeiro: Watch the Trailer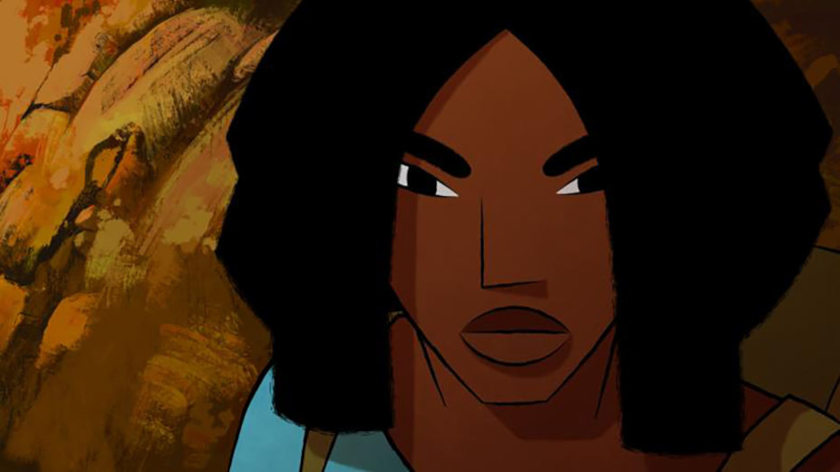 A few days before its world premiere at Annecy Festival, the trailer for the first animation feature by Portuguese animation director José Miguel Ribeiro has just dropped on the web. 'Nayola' tells the story of 3 generations of Angolan women in a 25-year civil war (1975-2002). Nayola goes to the interior of Angola during the civil war, in search of her husband who was reported missing in combat. Somehow, three people, unaware of each other, get connected to this search.
Co-produced between four countries, Portugal (Praça Filmes),  France (JPL FILMS),  Belgium (Luna Blue Film, S.O.I.L. Productions) and The Netherlands (IL Luster Films), this is a story where the personal mixes with the political. 
As previously told to Eliane Gordeeff and Zippy Frames, the idea for 'Nayola' came from a close friend of Ribeiro, who lives in Angola for over 20 years. The first concept included a mixed hybrid of live-action 'documentary' part and animation, yet soon enough the live-action part was dropped for creative reasons, and a full-scale animation feature (at 82 minutes of running time) emerged.
I wanted to show that women are not just passive or just on only one side. Many women went to fight in Angola during the war against the Portuguese occupation. And Nayola being a woman, will enter a world made of war, The motivations of these three women, in a country where democracy is in construction, and how they contribute to this, is also important. On one side, they defend what they believe, their values, and their relationship with the people close to them. On the other side, I wanted to show how they contribute to constructing the country that everyone wants. in a country like Angola which has important natural resources, it is obvious that everyone thinks: "if we could share this wealth with everyone, we could all live better!" And this is not such a distant utopia ... - José Miguel Ribeiro
Watch the 'Nayola' trailer:
The 'Naoyla'  trailer reveals a striking combination of a gripping story theme and an intense aesthetic hand in its 2D animated visualization.
Credits
Directed by: José Miguel RIBEIRO | Production: PRAÇA FILMES, S.O.I.L. PRODUCTIONS, JPL FILMS, IL LUSTER FILMS, LUNA BLUE FILM, Based on: "The Black Box", Mia Couto et José Eduardo Angualusa | Artistic direction: José Miguel Ribeiro | Script: Virgílio Almei­da | Animation: Elie Klimis, João Monteiro, João Silva, Johanna Bessiere, Lisandro Schurjin, Luís Vital, Patrick Raats | Music: Alex Dibicki |  Voice: Elisângela Kadina Rita (Nayola), Catarina André (Soldier Woman), Marinela Furtado Veloso (Masked Man), Feliciana Délcia Guia – artistic name Meduza (Yara), Vitória Adelino Dias Soares (Lelena) | Distribution: URBAN DISTRIBUTION INTERNATIONAL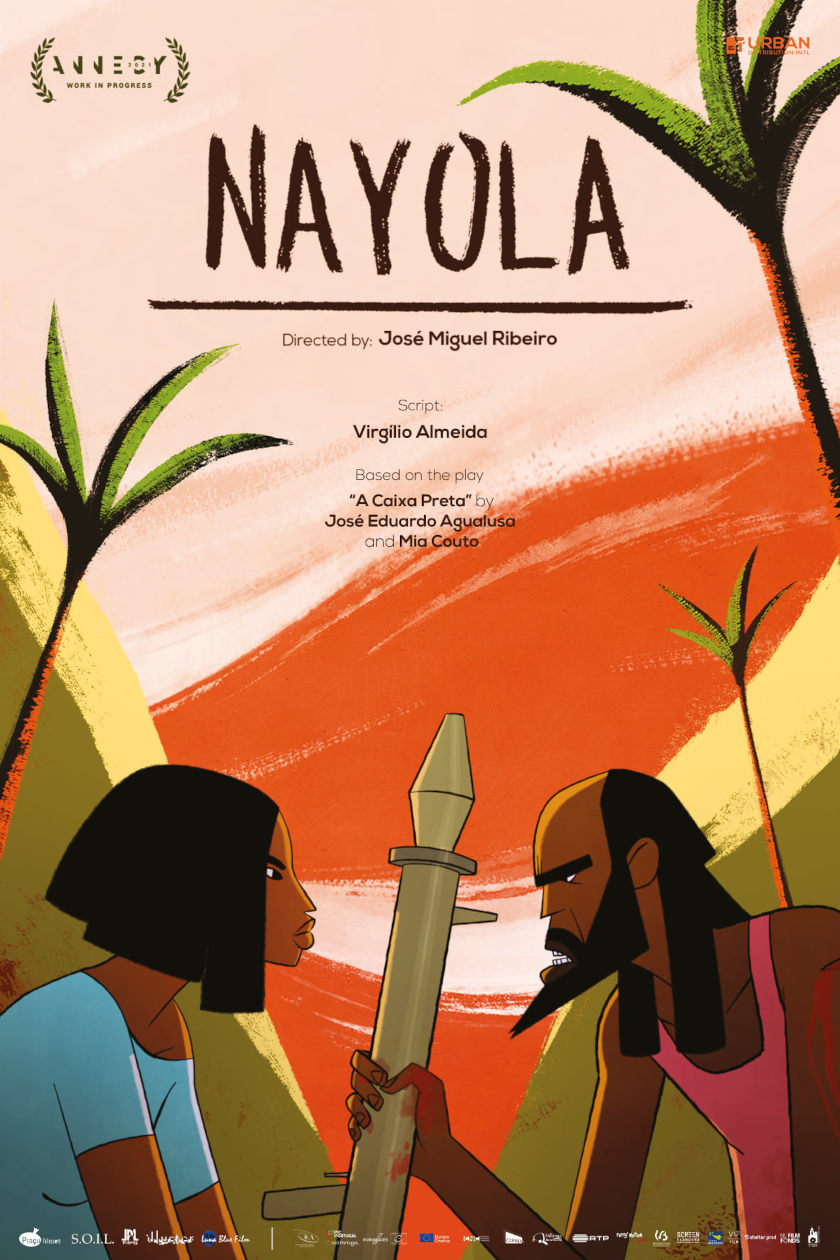 'Nayola' is not the only Portuguese animation feature to come out this year. 'My Grandfather's Demons by Nuno Beato (check here for more info) also competes at Annecy (Contrechamp Competition)
'Nayola' premieres (official competition) at the 2022 Annecy Festival. Urban Distribution handles international sales.
SIGN UP: Want to read more free articles like this? Sign up for Our Newsletter