19th Stuttgart Animation Festival, 8-13 May:highlights
 The 19th International Festival of Animated Films in Stuttgart boasts more 1.000 animated films in its programme this year.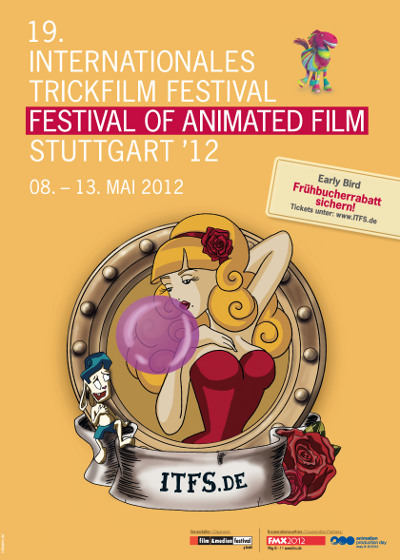 The short competition includes the Oscar-nominated films A morning stroll (Grant Orchard, UK) and Wild Life (Wendy Tilby-Amanda Forbis, Canada), but also Theodor Ushev's Nightingales in December.
The feature film competition or AniMovie, has the César-nominated A monster in Paris, the anime drama A letter to Momo [review]), the Spanish drama Wrinkles [review], and the latest feature film by Jean-François Laguionie The Painting (Le Tableau, review)
A special programme entitled, 'The renaissance of the silhouette film' (curated by the Malaysian Hassan Muthalib) examines current trends in the making of silhouettes. A retrospective of the German silhouette filmmaker Bruno Böttge (1912 – 1981) has been arranged, and the French Michel Ocelot will enligten on the process of his stereoscopic silhouette film"Les contes de la nuit" (Tales of the night) [review].
A tribute to Hungarian animation is another point of interest. Ferenc Mikulas, head of the Kecskemét Animation Film Festival, will provide an insight into the diverse history of Hungarian animated film. The Oscar-nominated Studio KEDD and  the legendary Béla Balázs studio will present their newest work.
The 'In Persona' series presents internationally renowned animators, and this year includes Raul Servais (Belgium) and Georges Scwizgebel (Switzerland)
The Stuttgart film festival takes place from 8-13 May 2012. Visit the official festival page, and watch the trailer below:
Read More About: