Anibar Goes 50/50 in its 9th Edition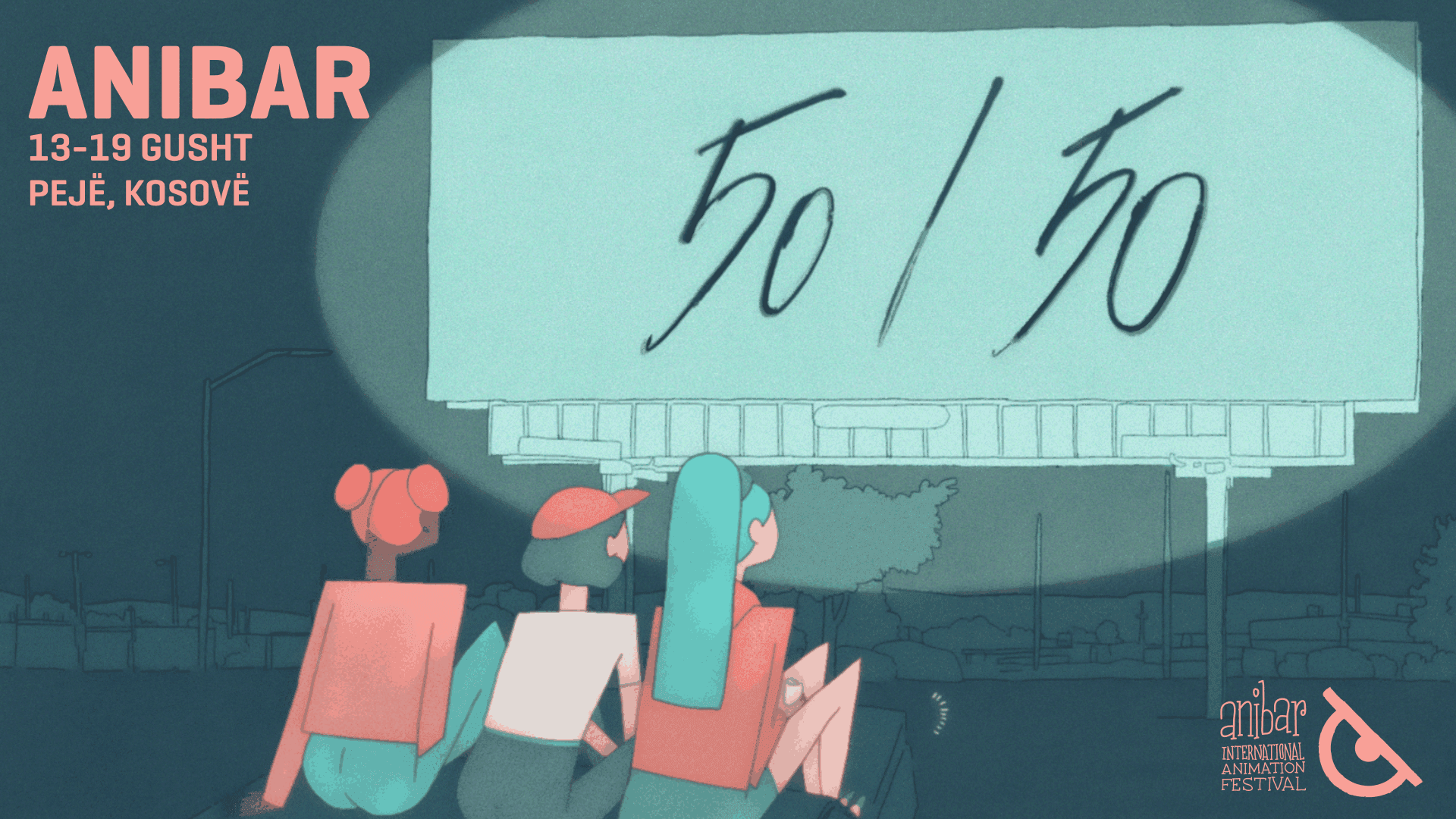 For the upcoming 9th edition of their International Animation Film Festival, Anibar has decided to highlight the worldwide problem of gender inequality by highlighting ways to empower women in the field of animation. Animation continues to grow in popularity both in Kosovo and throughout the world.
Participation by women, whether through their studies, as viewers, or as their profession, has increased, but it has also exposed many inequalities.
According to the organization Women in Animation, "Women make up 60% of animation students, but only 20% of creative animators are women." This has led to women being underrepresented in the animation industry, especially as writers, directors, and producers. Hence, Anibar wants to use the 9th edition of the festival to make a difference by inspiring women and men in the business of animation to address gender inequality now. A more inclusive process, creatively and technically, will improve the work of both men and women, creating opportunities to expand animation's popularity throughout the world.
Anibar has reached out to two talented female animators from Belgium, Lora D'Addazio  (watch the trailer for Juliette) and Britt Raes (here's her Catherine trailer) to create animated trailers for this year's festival.
Addazio will be using the 50/50 by 2025 tagline in trailers that will be used in all promotional materials to be placed around the city as well as in all of Anibar's print and social media materials produced in support of the festival.
 Raes has been engaged to create animated videos in support of the festival's children's programs.
The 9th Anibar festival takes place in Peja, 13th - 19th August 2018.
SIGN UP: Want to read more free articles like this? Sign up for Our Newsletter