Canlandıranlar Film Festival Presents 'Parallel Universes' Programme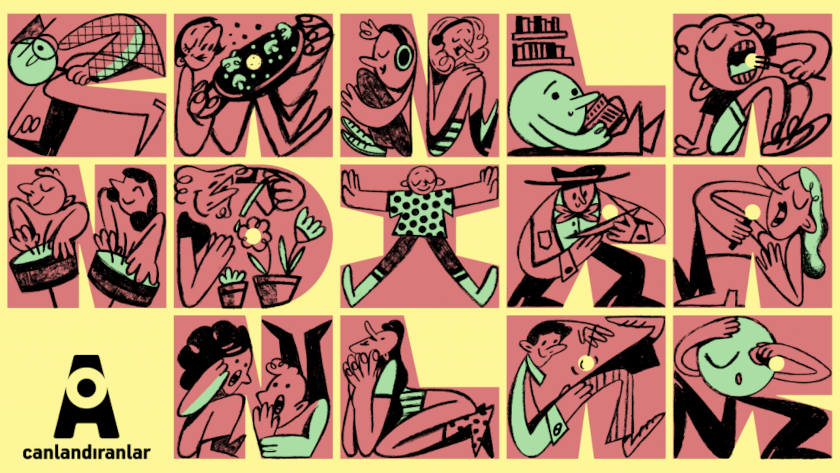 The 9th International Canlandıranlar Film Festival, organised by Canlandıranlar Association, begins this Monday, October 18 up to 24 October, held as a hybrid event in Istanbul and online.
The guest of honor of this year's festival is renowned Japanese animation filmmaker/producer, Sayoko Kinoshita. The festival focuses on independent animation cinema and the rise of animation in new media.
Competition Jitters at Canlandıranlar Film Festival
International Canlandıranlar Film Competition started in 2017 as a national competition and has become international since 2020. This year, 838 applications from 104 countries were received for the competition, organized by Efe Efeoğlu. The 9th International Canlandıranlar Film Competition includes the categories of Best Film, Best Turkish Film, Best First Film, and Best Student Film.
Competition Jury and Guests
The jury includes Japanese animation filmmaker/producer Sayoko Kinoshita, one of the founders of Hiroshima International Animation Festival, President of ASIFA and this year's guest of honor; Animation artist Lea Zagury, co-founder of the Anima Mundi Festival and Mehmet Kurtuluş, director/producer of Kötü Kedi Şerafettin (Bad Cat) and founder of Anima Istanbul and Anima Okul.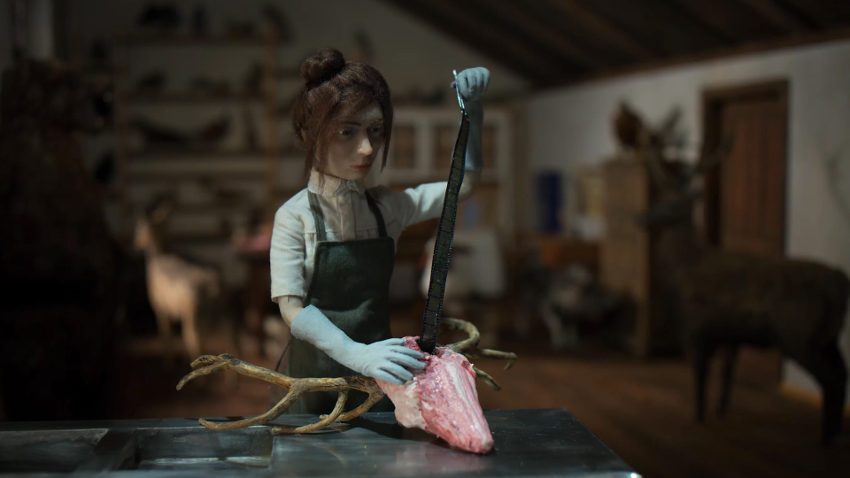 Imbued Life, Ivana Bosnjak, Thomas Johnson

Screenings and Selections: "Watch with Your Heart"
The Hiroshima Selection, curated by Sayoko Kinoshita, consists of remarkable films of various techniques that have screened previously at the Hiroshima Festival. The duration of this selection is longer than an hour and regarding the selection, Sayoko has the following to say to the audience: "Don't watch these films with your mind, watch them with your heart."

Another hour-long retrospective selection, titled Films by Sayoko, includes examples from the films that Sayoko has made from the 1970s to the 2000s with her husband Renzo.

Curated by Lea Zagury, the hour-long Brasilian Selection features impressive short Brazilian animated films made using various techniques in recent years.
Fresh animated shorts from all over the world, that have made it to this year's finals and were selected for screening, can be watched in the Competition Selection.
All short film selections and competition selections can be watched both at the movie theater and online on the digital platform. Director Rémi Chayé's Annecy Crystal Award winner feature-length animation Calamity, Une Enface de Martha Jane Cannary (Calamity, Martha Jane Cannary's Childhood), will be screened to audiences as well. Instilling hope in young girls, Calamity tells the story of Jane, a girl who migrated to the Wild West with her family, overcoming various difficulties and transforming into Calamity Jane.
The French language feature with Turkish subtitles  will be screened only at the French Cultural Centre.
Workshops and Interviews
The festival  will hold a live interview from Tokyo titled "A Journey in the Animation World" with Guest of Honor Sayoko Kinoshita, whose career spans more than 40 years in the world of animation. Moderated by Selen Çalık Bedir, the interview can be attended live both online and at the movie theatre (simultaneousTurkish translation online).

In A Portrait: Lea Zagury, screened live from Sao Paolo, jury member Lea Zagury will share her story from Brazil to Los Angeles as an animator, and then the founding story of Anima Mundi with the moderation of Yeşim Burul. This event can be watched both online and in the theater (simultaneous Turkish translation online)
Jury member Mehmet Kurtuluş and filmmaker Levent Kazak will be coming together in Brainstorming: Animation for New Platforms, moderated by Z. Merve Uygun, to talk about post-pandemic animation-making and new media platforms.

Balthazar Auxietre, the director of La Péri (VR), whom Canlandıranlar Festival fans will recall from 2016, and Nurbanu Asena, who has continued her animation journey after the films she produced in the first years of the Canlandıranlar Talent Camp, will attend live from France and England respectively to talk about the VR/AR world, their own productions and the latest developments in What Do Augmented and Virtual Reality Technologies Bring to Animation? The talk will be moderated by Vincent Bouvard (simultaneous Turkish translation online).
Animation in Mobile Game Design with Peak featuring Başar Muluk and his team-mates at Peak, will take place face-to-face at the French Cultural Center and screened online.

Ersin Karabulut, who has carried his successful comics career to the international arena and started teaching the field at Mimar Sinan Fine Arts University, will share the story of his journey from illustrating to storytelling and education, and talk about his upcoming projects abroad. Moderated by Başak Ürkmez, this event will take place face-to-face at the French Cultural Center and will also be available online.
As for this year's Tribute section, Başak Ürkmez will hold a comprehensive interview with master animation artist Tahsin Özgür, who has worked at Disney for a significant part of his career. This interview, which will be posted on the Canlandıranlar Youtube channel as a video recording, is sure to become a treasured archive.

Moderated by Berna Gençalp, Anima and Manga Universes features academician Selen Çalık Bedir and Manga translator Hümeyra Özcan's online discussion of Japanese anime cinema and manga as they share their reading/watching lists with the audience.

On the difficulties and possibilities of making trailers for animated short films, Fırat Terzioğlu will hold an online workshop titled Trailer Making for Short Animated Film. An interview will take place with Albina Ulutaş, the director of the film In the Valley of the Shadow of the Dead, recently produced at the Canlandıranlar Talent Camp. The Talent Camp, ongoing since 2010, assists the production of Turkish short animations and is the original event that gave birth to the festival.
Award Ceremony at Tophane-i Amire
The winners of the 9th International Canlandıranlar Film Festival Competition will be announced in the unique ambiance of Tophane-i Amire. At the award ceremony, the reasoned decisions of the jury will be presented to the contestants and the audience face to face and online.
Watch the trailer for the 9th International Canlandıranlar Film Festival:
Designed and animated by Ferhat Akbaba and Eda Çağıl Çağlarırmak, with music by Zag Erlat
The 9th International Canlandıranlar Film Festival, organised by Canlandıranlar Association, begins this Monday, October 18. All talks, interviews and workshop events are free Events available on Zoom and Youtube. Run by the volunteering support of many young animation-lovers, the Festival's creative team includes Berat İlk, Vincent Bouvard, Efe Efeoğlu, Ferhat Akbaba, Eda Çağıl Çağlarırmak and Berna Gençalp.
SIGN UP: Want to read more free articles like this? Sign up for Our Newsletter