Tend, Vaccine, Tales From the Lakeside Win at 2018 Overcome Festival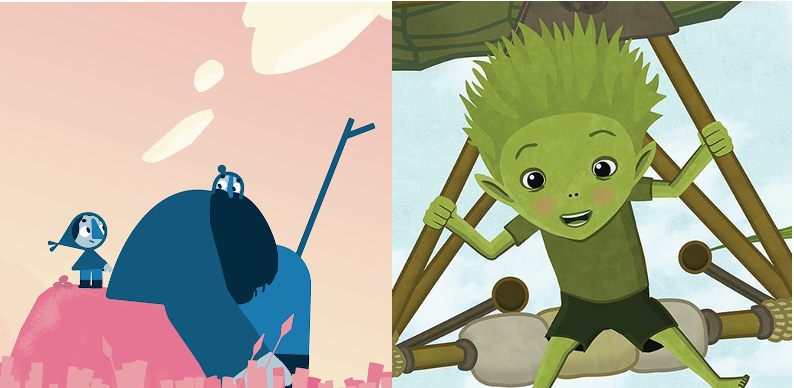 The festival's theme and motto is Overcoming, and, as the festival organizers state,  torytellers, filmmakers, and artists from all over the world have joined us this year and shared their stories of survival and triumph over adversity. We hope that by helping to share their voice and life experiences, we can inspire others to celebrate their existence and humanity's ability to overcome any challenge it faces. Overcoming is not a destination, it is a journey. It is about finding the will to continue regardless of adversity. That is what makes us human, our will to overcome.

Here are the animation winners of Overcome Film Festival 2018:
WINNER - BEST ANIMATED SHORT FILM: Tend Directed by Tom Judd and Ed Barrett and WeTransfer
Tend tells the story of a man and his daughter living peacefully in the forest, until one day their familiar routine begins to fall apart. As the father struggles to keep the fire burning, he loses sight of what's truly important - and spirals into an obsession with the flames.
Official Selection: HEARsmart - Tinnitus Directed by Samuel Lewis 
Official Selection: Stroke, Directed by Jiani Zhao and Emanuele Romano
One day in a hospital room, an old man recall his experience of having a stroke in his home. Started with a strong headache, consequently the symptoms of the stroke alternate with peculiar vision he has regarding himself and the reality around him.


WINNER: BEST ANIMATION FEATURE: Tales from the Lakeside (Lengemesék), Directed by Zsolt Pálfi
The green Verdies are the tiny, but brave guardians of the lakeside. The young Verdies only become guardians when their hair turns brown. Until then, however, life is boring. The youngsters with green hair are not allowed to fly on warblers, not allowed to row alone, and they're not allowed to ride wild frogs at the rodeo. Willy Whistle's big dream is to become a guardian, but his curiosity always gets him into trouble. However, the whole lake becomes at risk when the enemies of the lakeside, the Grimps and the swans, enter into alliance. The guardians are helpless, but Willy comes up with a daring plan in order to save his home and his trapped friend, Jeremiah Jump. Luckily he is not alone, because Grandpa, the water snakes and the frogs also come to his aid...
OFFICIAL SELECTION: The Scape (A FUGA), Directed by Douglas Alves Ferreira:
It's 50 B.C. in ancient Egypt,the Roman army just invaded the country and it is conducting prisoners through the desert. Nonconformist a boy tries to scape his captors.
Award Winning Audiovisual Narrative Poetry Films
WINNER - BEST AUDIOVISUAL NARRATIVE POETRY: Vaccine,  Directed by Kate Sweeney
An animated film highlighting the research and fieldwork into finding a cure for Leishmaniasis, a chronic disease affecting millions of people in areas such as Sudan and Syria. The film is a collaboration between artist Kate Sweeney and poet Christy Ducker and scientists working at York University at The Centre for Chronic Diseases and Disorders.
All Official Selections will only be available on the festival platform between October 23rd to 29th, 2018 on a limited basis to include all audience members. No materials or content may be reproduced without the express legal written consent of the festival and its organizers.
SIGN UP: Want to read more free articles like this? Sign up for Our Newsletter
Read More About: