The Guardian, Bottomfeeders win at Animatricks, Helsinki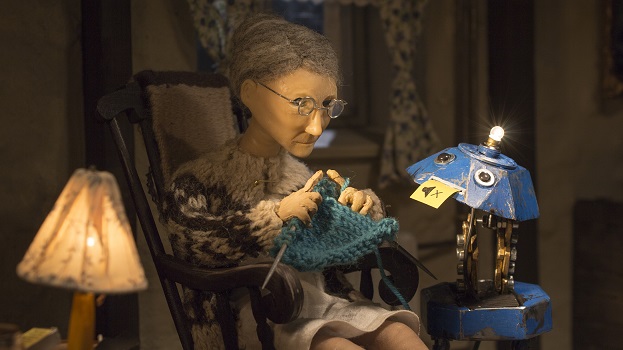 The 2015 winners of Animatricks Animation Festival  were announced. Valvoja (The Guardian, 2014) by Pietari Bagge, Christer Hongisto, Elisa Ikonen and Inka Matilainen won the best Finnish short animated film.
The Guardian (2014) tells the story of an old granny and her assistant robot, who is trying to remind her of something very important. The production team consisted of Pietari Bagge, Christer Hongisto,Elisa Ikonen and Inka Matilainen from Aalto University.
The jury, comprised by Signe Baumane (Rocks in my Pockets),  musical virtuoso Mark Thomas and sound designer Salla Hiltunen (Rovio entertainment) was particularly impressed with the film's unique, but at the same time touchingly humane, style and visual expression.
In their own words: The beautifully shot film creates associative impressions of the treacherous Alzheimer's disease, which is often a heavier burden on the patient's family and loved ones than it is on the patient. The minimalistic score, mainly consisting of piano music, was considered to support the narrative in its own unique way.
The best International short animated film / the best international animation is Bottomfeeders by Matt Reynolds (US). The film tells the story of two different species that are separated by a fog; they fight for survival in a decidedly less sympathetic world.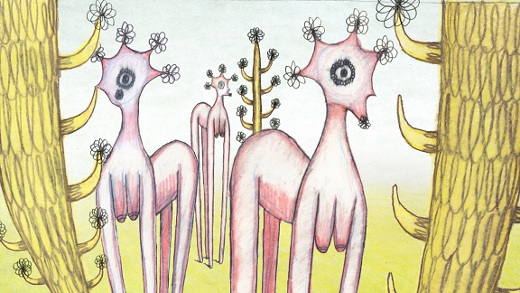 The naturalism of the film was considered elevating. Although the underlying story is tragic, the jury appreciated the humorous effects that had been added to the narrative, thus creating interesting variation and contrast to the whole.
In addition, the Jury decided to give two honourable mentions. Mike A Smith's Cooped (US) received an honourable mention for the professional execution of the genuinely amusing film. The second honourable mention went to the Finnish Balcany at the end of the world, directed by Aalto University's students Marika Laine, Markus Lepistö, Leo Liesvirta and Tommi Mustaniemi.
The best international animation was awarded with 3 000 € and the best Finnish with 1 000 €. The awards, sponsored by Rovio Entertainment, are granted to the directors.
See more info at www.animatricks.net  and  www.facebook.com/animatricks
Read More About: