Women rule at Norwegian Animation Volda Festival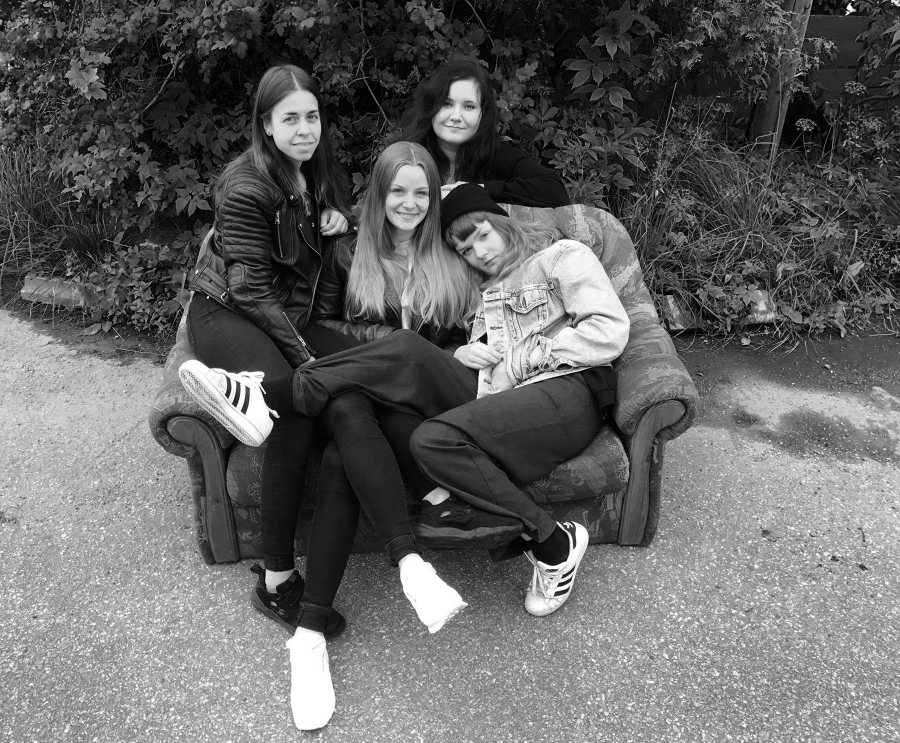 Astrid Pfefferkorn Øverli, Linn Hafslien Petker, Karoline Sundet and Anna Sæbjørnsen
Zippy Frames interviewed Karoline Sundet, one of the four women leaders of the festival. 
'Our goal is to highlight and celebrate all the fantastic women in the industry', says Sundet. 'This year the festival is run by four girls and we think our theme is a great fit with our interests. The world in general still have such a long way to go when it comes to equality. And we think that animation, being such a young industry is moving in a positive direction. We wish to focus on the positive, and celebrate the good things, of course we are very inspired by WIA (Women in animation). Yes, even in Hollywood only a small percentage of women are working in animation.' Sundet continues by saying: '
As the popularity of animation has grown, it now reaches audiences of diverse age, gender, ethnicity, and culture. As this growth continues, so does the need to ensure that animation content represents the world as it should be – a world where women are equally represented, both behind the scenes and on the screen, to move culture forward. 
The majority of the guests at this year's edition of Animation Volda are women: 
Celia Kaspar is a freelance character designer and illustrator from Bielefeld in Germany. Kasper studied animation at Volda in 2013 and started her freelance life in animation in 2015 and worked on many different projects such as commercial spots, TV productions, Mobile Gaming and Book Illustrations. Kaspar worked for Brown Bag Films, Ubisoft Mobile, Penguin Random House, Passion Pictures and Boulder Media. Celia Kaspar is guest teacher too at the University of Volda.
Linda Fagerli Sæthren, is a producer, director and animator based in Oslo. She mainly works with the technique stop-motion puppet animation. Fagerli Sæthren graduated from Volda University College, and won the Amanda Award for her bachelor film Janus in 2007. She worked as an animator on the feature film Jul i Flåklypa (2013), made by the Norwegian biggest animation studio Qvisten. Currently she works as an animator at Catapult Film.
USA/Belgium Nancy Denney-Phelps, is a journalist writing about European animation and festivals as well as a producer of music for animation. Denney-Phelps's writings have appeared in such publications as CARTOON and ANIMATOON as well as on her regular blog for AWN (Animation World Network). 
UK-based Samantha Moore, is an independent animator, working mostly with animated documentary out of her own studio. She also takes work as a director of commissioned films. Moore won a special mention by the Grand Jury at Animafest, Zagreb in 2008 for her film The beloved ones (2007). Moore is passionate about using animation as a way to work with subjects harder to visualize, and has collaborated with people from different areas in science to achieve this.
Samantha teaches animation at the University of Wolverhampton, and presents her research at conferences internationally. She is a member of the Society for Animation Studies, and a reviewer for Animation Studies Journal. She finished her latest documentary Loop in 2016.
Turkish/Norwegian Yaprak Morali studied character animation at the Animation Workshop in Viborg, Denmark. Since then she has worked in Istanbul, Ankara, Copenhagen, Milan, Budapest, London, Munich, Bombay and Oslo for various projects for the small and big screen as a 3D animator, classical animator, storyboard artist and character designer. Yaprak is also the author and illustrator of preschool books, published in Turkey. Morali is also managing the yearly animation festival Frame by Frame in Oslo and occasionally gives lectures about animation and works as a moderator for festivals. Currently she works at Qvisten Animation. 
Sundet says all guests will be talking about both women in the history of animation and how the female role has evolved over the years and a bit about how it is to work in the industry today. 'Who is talking about what you will have to find out at the festival. We also have a panel planned at the end of the festival. There it will be room to discuss and reflect over both the theme and the festival.'
Karoline Sundet adds the legendary Norwegian women animators Torill Kove (Oscar winner in 2003 for My Grandmother Ironed the King's Shirts) and Anita Killi are inspiration for all Volda animation students: 'They were certainly in our minds as we agreed on the theme.'
Volda, located on the west coast of Norway, is the location of the animation school Volda University College with a large animation department, housing Norwegian and international animation students. Every year students of the animation school organize the Volda Animation Festival. 
Animation Volda Festival 2017 is run by Astrid Pfefferkorn Øverli, Linn Hafslien Petker, Karoline Sundet and Anna Sæbjørnsen, and takes place 14-17 September 2017.
Read More About: