News
Animator Simone Massi designs the 70th Venice Film Festival poster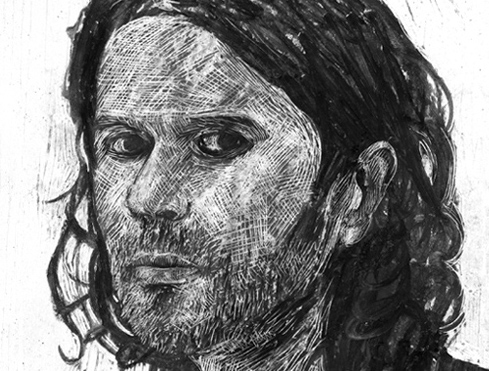 Simone Massi (born in Pergola in 1970) is an auteur animator, whose stories do not alway follow an explicit pattern of cause and effect, but they are always interesting to watch, and sometimes affect deeply.
Over the course of 15 years, he has created fifteen animated films, such as About Killing the Pig (2011) and Nuvole, Mani (2009) in hand-drawn animation, without the use of computers. His favorite design elements: pencils, charcoals, coloured chalk, graphit and India ink.
Massi has designed the official Mostra poster:
The image recalls a frame from the Palme D'Or-awarded film by Theo Angelopoulos, Eternity and a Day (1998), starring Bruno Ganz.
A man seen from behind waves his arms at a boat which, in the distance, is carrying a child and a rhinoceros. A tongue-in-cheek reference to last year's poster (which was inspired by Federico Fellini's 1983 film, And the Ship Sails On), the poster marks both continuity and a break with the past. It also invites viewers to look beyond, to roam using their imagination
 
Simone Massi, who received a David di Donatello in 2012 for Best Short Film, created the opening sequence which preceded the official screenings at the Venice Film Festival last year.
 The 30-second sequence, created from 300 hand-made drawings, cites Fellini, Angelopoulos, Wenders, Olmi, Tarkovsky and Dovzhenko. Massi designed the opening sequence with the contribution of Fabrizio Tassi. The soundtrack was written and performed by Francesca Badalini, while the sound design was by Stefano Sasso. Julia Gromskaya was behind the camera, with Lola Capote-Ortiz in charge of post-production.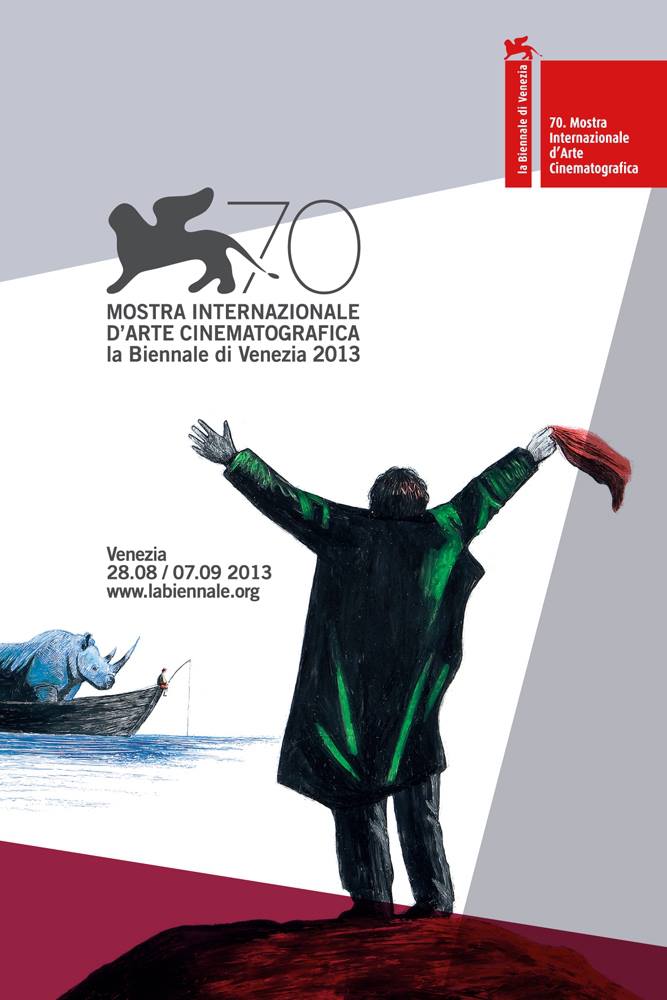 Read More About: