News
Phantom Boy Opens 14 Oct 2015, GKIDS Gets US Rights
 The new feature from the creators of the Oscar-nominated A Cat in Paris (Une vie de chat) by Folimage studio is another detective story, but with a slick Superman touch. Jacques-Rémy Girerd (Folimage), with Lunanime (Benelux), France 3 Cinéma, and Rhône-Alpes Cinéma produce the feature.
Alain Gagnol writes the script, while Jean-Loup Felicioli is responsible for the graphic design, and both share directing credits for the 80-minute feature.
 A sneak- preview of Phantom Boy will be on 19 June 2015 (20:30) during the 2015 Annecy festival (15-20 June). Alain Gagnol, Izù Troin (compositing and special effects) and Xavier Cruz (animator) will guide spectators behind the scenes of Phantom Boy: the script and creation of the characters, the many influences from cinema to comics, and the computer work with a very personal design.
 The first minutes of the movie will be screened on this occasion.
 Synopsis: While pursuing an investigation police officer Alex is injured by a mysterious character with a disfigured face. Stuck in hospital, he meets Léo, an eleven-year-old patient who has the ability to leave his body at will. The boy can fly and pass through walls like a phantom, invisible to all. Thanks to Léo, Alex, along with the intrepid journalist Marie, can assume the roles of guardian angels.
 he disfigured gangster is threatening the city. Although the policeman is stuck in his wheelchair, the boy can go anywhere he chooses. Alex can continue his investigation, with Léo acting as his eyes and legs
 The concept of the duality between mind and body certainly looks interesting, and the New York locale internationalizes the film.
Voice cast includes Audrey Tautou, Jean-Pierre Marielle, Edouard Baer, Gaspard Gagnol, Jackie Berroyer, and Patrick Ridremont.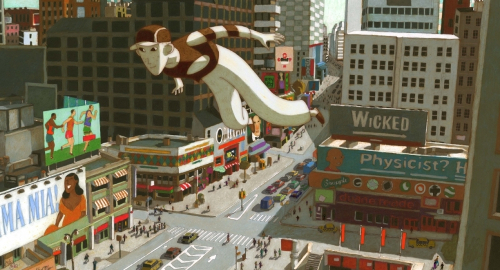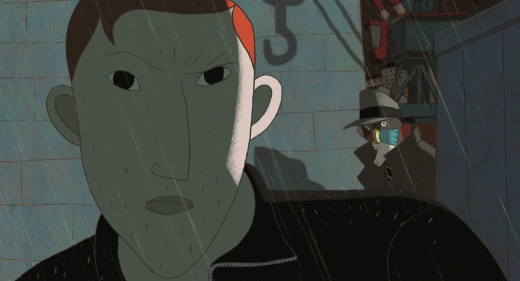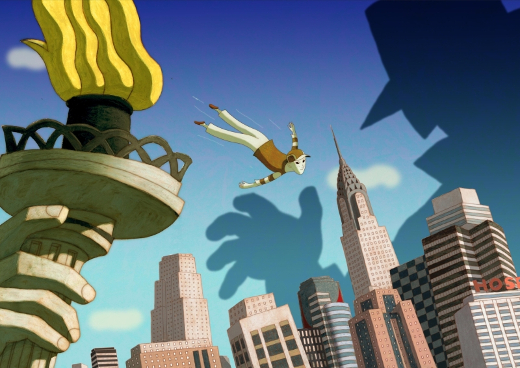 Phantom Boy opens 14 October 2015 (France) by Diaphana films.  US distribution company GKIDS announced its acquisition of North American rights to the film, with a planned US theatrical release in spring 2016.  The deal was negotiated between Daniela Elstner for Doc & Film International, Annemie Degryse for Lumière Publishing, and Eric Beckman for GKIDS.
Updates at the Facebook film page.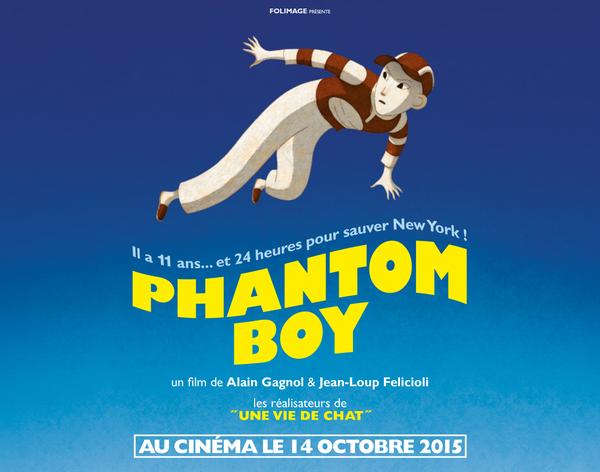 Read More About: