The Captain and the Ship: Director and Producer in Stop Motion Animation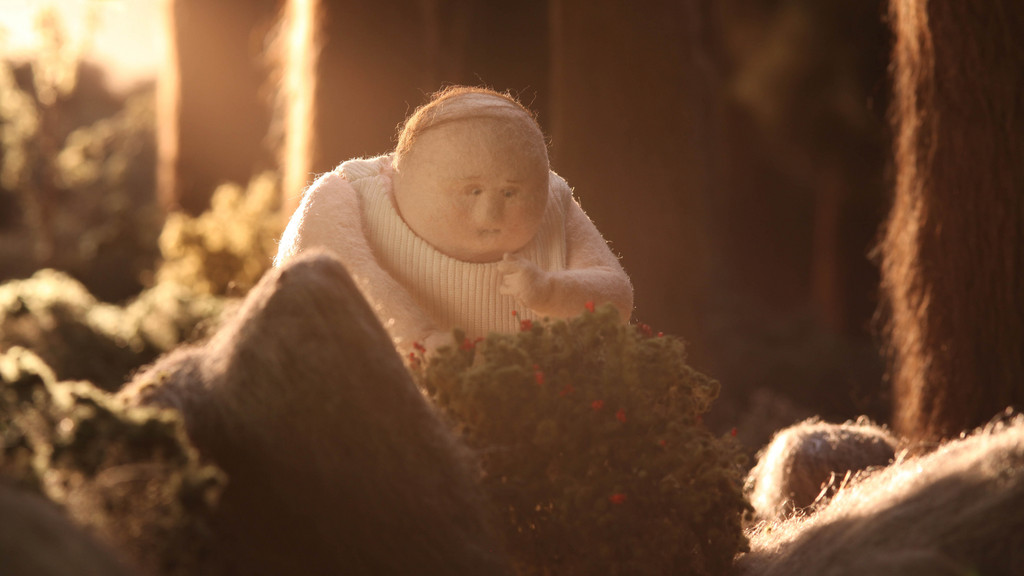 The perennial question: how a successful collaboration between director and producer can be achieved in independent animation? In the absence of a streamlined roll of people in various production positions (as is the case in the big US studios), an alternative mode of collaboration needs to be achieved -animation takes time and successful creative marriages need to work out rather well, or not work at all.
Animarkt Stop Motion Forum 2021 invited four professionals in its latest edition (7-12 December 2021, Lodz, Poland and online) to discuss. French producer Jean-François Le Corre (Vivement Lundi!), Hungarian Gábor Osváth (Filmfabriq, Boddah), Polish director Michał Łubiński (Astra), and Belgian producer Ben Tesseur (Beast Animation). Vivement Lundi! is responsible for films like the Oscar-nominated 'Memorable' by Bruno Collet; Gábor Osváth is associated with the animation shorts of Réka Bucsi, Luca Tóth, Balázs Turai; Michał Łubiński now completed his professional stop-motion film 'Astra', while Ben Tesseur has 'The Magnificent Cake!' (Emma De Swaef and Marc James Roels) and 'A Town Called Panic' in his producer credits.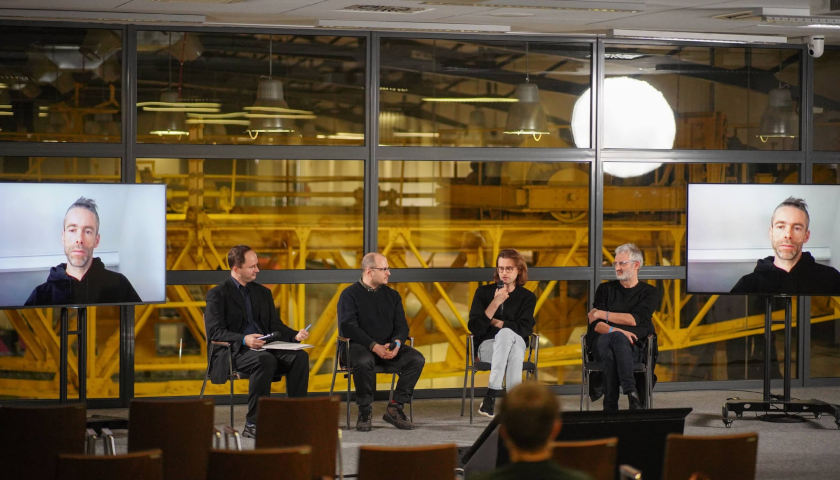 Animarkt Stop Motion Forum 2021
Stop-motion animation is a complex process, including the usual pre-production stage, but also shooting as well (like live-action) -and the usual lengthy animation process. According to Jean-François Le Corre, the creative marriage between the director and the producer needs to rest first on the vision presented by the director. But here vision is exemplified as 'a singular universe' that encompasses both narrative and the film's aesthetics; like the 'Oh, Willy...' short by Emma De Swaef and Marc James Roels Vivement Lundi! co-produced, and opened up a whole school in its treatment of the felt wool material. 'We need to find a complicity between director and producer on this singular universe; it is not a friendship'.
Gábor Osváth emphasized that in small countries and markets, sometimes friendship and professional involvement definitely mix, even though the project needs to come first in the decision process. And Ben Tesseur was adamant in that mutual trust is essential, and has to be built from the beginning: the quality angle of the project has to be set before everything else start, and the director has to deliver what they promise.
Michał Łubiński brought forward the problem that always needs to be faced when directors and producer seem to go in different directions. Yet, all producers in the panel agreed that sometimes this might stem from the producer being thought simply (and wrongly) only as a financing source and nothing else; Jean-François Le Corre emphatically says that the producer is your 'sparring partner'. It is the first person to check your vision in action, and help you become better in your creative work.
The fitting parable of ship and the director as the captain of the ship featured a lot in the ensuing discussion, as well as the type of ship (creative product) that is sought. Stop-motion shorts leave room for artistic excellence and freedom, while TV series impose strict deadlines; here efficiency and consistency in the character design (as Gábor Osváth notes) can be even more important the aesthetic perfection.
Indeed, some times even perfection in stop-motion is overrated and unwelcome. Ben Tesseur recalled that, during the making of 'A Town Called Panic' feature film (2009), the search for animation design and movement perfection almost made the animators and creators 'lose' their initial characters in the process; they quickly returned to a more welcome, 'imperfect' animation movement that perhaps US studios wouldn't employ -but it was widely welcome by their own audience.
Obviously, European stop-motion animation features cannot compete in terms of budget with their US counterparts; still, the success of the Oscar-nominated 'My Life As A Zucchini' has put European stop-motion animation features on the big map. 'When I started this profession 20 years ago, I only heard that stop-motion animation is dying', Tesseur will note. The Cassandra prediction that CGI will devour everything simply came untrue; even in the US, the LAIKA films and Tim Burton himself managed to revive stop-motion animation for big audiences. Tessseur will add that mixing stop-motion animation with other techniques, such as 2D animation and live-action as well, has actually enriched the creative field.
Achieving the personal touch and combining team effort seem going in two different directions, yet both are indispensable in making a stop-motion film, as all panelists acknowledged. Jean-François Le Corre mentions that one of the reasons 'My Life as A Zucchini' succeeded was the 'wonderful work on sound and voiceover', a factor that is not always acknowledged as much as it should be in independent animation -yet it plays a tremendous role when addressing big audiences.  There are currently more young (and more educated) talents in stop-motion than ever, men and women; young directors go directly into adult territories and dark stories (check the films of the Hungarian Luca Tóth, for instance).
Yet for all the variety and diversity, there is still a model of communicating a director's own vision to the producer; as Ben Tesseur says, you need to create your own special universe. This has to be communicated early in the process, and constantly tested. Directors themselves, as Michał Łubiński states, are eager to welcome this process, as it can guard them off mistakes they would have cost them both time and money otherwise. It is an intricate relationship; yet, when it works, the ship and its captain(s) can produce wonders.
SIGN UP: Want to read more free articles like this? Sign up for Our Newsletter
Read More About: