PRODUCTION: Folimage and Les Armateurs Prepare Cheeky Anna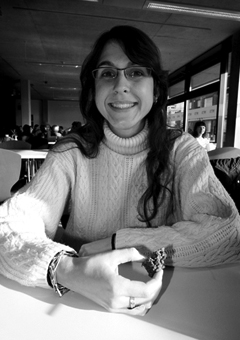 French studios Folimage (responsible for the Oscar-nominated 2D feature A Cat In Paris) and Les Armateurs (which made Sylvain Chomet's Oscar-nominated The Triplets of Belleville) collaborate for the first time for a new animated feature project, Cheeky Anna.
Cheeky Anna has a naughty girl who does everything she can to not go to school, but also comments via voiceover on the whole situation.
John Hopewell of Variety reports from Annecy  that the 2D animation project under development is directed by Folimage director Elena Pomares, who has also worked on the latest Folimage feature, Aunt Hilda! as a layout artist and animator.
The project seems like a feature-length extension of Elena Pomares' 7-min short, Anna Trampetes (Anna the Twister), which has a similar plotline.
Watch the trailer for the latter film:
Les Armateurs' co-executive managing director Ivan Rouveure states that the French studio will carry out the development, pre-production and graphic design, while Folimage will follow through on the animation and post-production of the film.
Read More About: