Festivals
12 Indie Animation Reports For 2021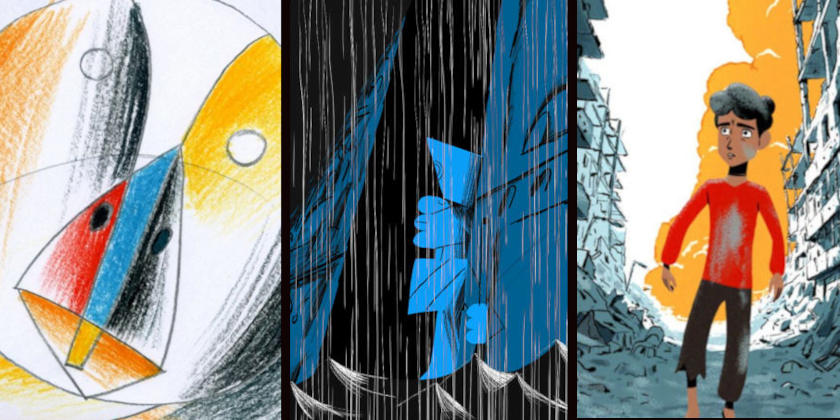 It's been the second year in a row that animation festivals and events had to reschedule / reorganize their events to cater for the pandemic demands - but still be able to offer both the content and the feeling of an on-site event (even if fully online).
While the online challenge  tests festival directors' and programmers' own agenda, it is not a hasty conclusion to say that both animation festivals and events have survived remarkably well; the passion of creation from indie animation filmmakers has met the festival players' own determination to keep  the events running and well -and quality-driven as possible.
At Zippy Frames, we specialize in reporting, evaluating and highlighting what really stands out in indie animation. We picked up 11 event stories that took place during 2021 plus one book review (a book publication is an event in itself) from our contributors. Here they are (in chronological order):
The Pleasures of the Research. Review of Andrijana Ružić's Michael Dudok de Wit. A Life in Animation, Olga Bobrowska
In her study, Ružić refers to popular critique on Dudok de Wit's films (reviews, festival reports, interviews) and academic writings that in a more or less generalized manner discuss the problems of world and European animation. Actually it is striking to realize how limited scholarship one may find on the "authors" of animated films – the studies dedicated to particular persons whose creative methods or intellectual standpoints made impactful effects on the audiences and other artists
On Unclassifiable Documenting: Notes On the Margins of Anima Brussels 2021 Programming, Mikhail Gurevich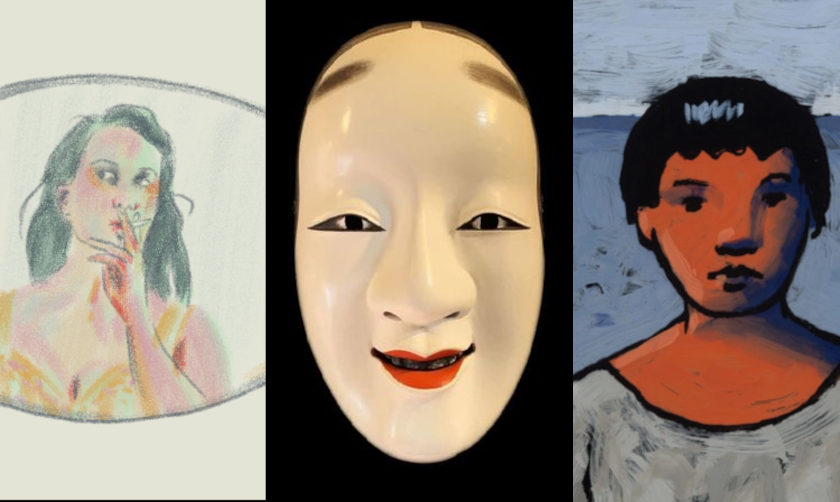 The main completion happened to be full of already known and recognized entries – perhaps inevitably so, given the calendar position and this/previous season dynamics – and strong ones: like Genius Loci (Adrien Mérigeau, France) or Something to Remember / Något att minnas (Niki Lindroth Von Bahr, Sweden) and others, most already discussed here and elsewhere. All the more reason to turn also to additional programs, moreover that usually lacking close attention.
Tricky Women/Tricky Realities 2021: Festival Report, Joseph Norman
The Austrian festival was held online and provides a unique and fresh insight into the art of animation made by women. One of the top picks is Chado by Dominica Harrison, UK 2020
During a long hot summer in the forest, a child is forced to grow up. First her dog falls ill, then out of the blue her mother returns to their dacha with a new lover. With each unsettling event, her visions become stronger up to the point where she takes a dangerous decision. Chado combines digital animation and Risograph printing to transform a coming-of-age tale into an enchanting film.
The Next Portuguese Animation: Report from Monstra Festival 2021, Eliane Gordeeff
The film Nayola by José Miguel Ribeiro  narrates of a historical and cultural issue. It tells the story of three women generations from the same family, marred by Angola's war - a country that historically is a former Portuguese colony. Very beautiful, emotional, and well structured, this production uses 3D animation with 2D aesthetics 
CEE Animation Forum 2021: Our Top Picks, Vassilis Kroustallis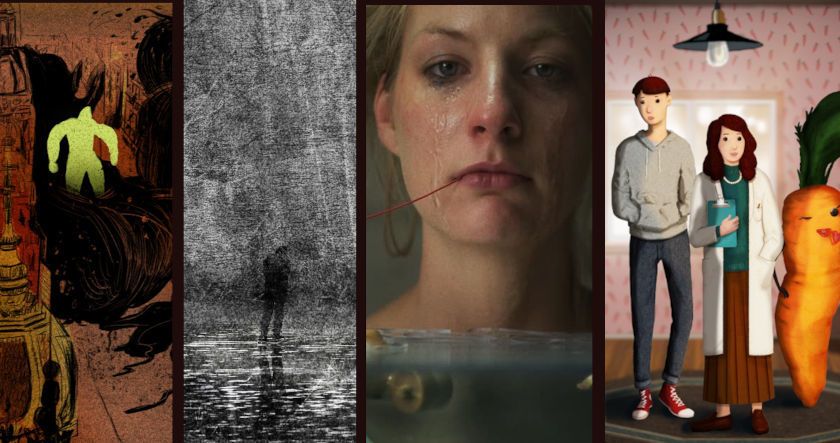 Always routing for expansion, CEE Animation Forum gives its spotlight to efforts and talents who also acquire the skills to talk about their project in public, to present their work in an increasingly competitive environment. There were a lot of high-profile projects presented with both professionalism and passion; we picked up those made a more lasting impression on us. They had better come out in the open.
Animafest Zagreb 2021: Top Picks, Joseph Norman
Hypnotic and utterly compelling filmmaking from director Tomasz Popakul whose previous film was the highly distinctive and celebrated Acid Rain.From the first gripping, involving moment, the film uses intensely sensual and tactile material aspects to place the viewer in this nocturnal urban landscape. 
Annecy Festival 2021: Our Top Picks, Zippy Frames contributors
For this edition of Annecy Festival top picks, Zippy Frames contributors had a look at the short films in Competition and graduation films in competition. Here are their 12 top picks, 9 professional and 3 student/graduation films

Fest Anča 2021: The unmistakable spirit of independent animation, Kropka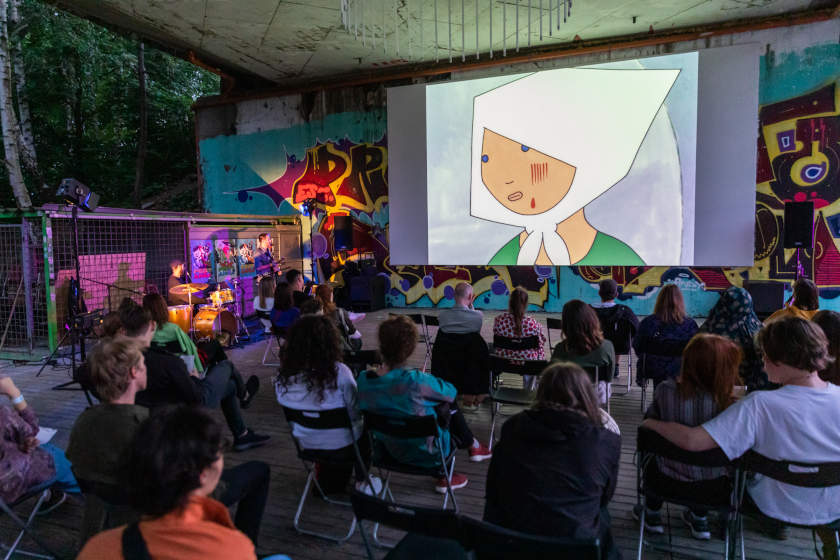 Fest Anča which takes place in Žilina Slovakia (this year: 1-4 July 2021), is the example of the spirit that permeates a large part of the independent animation industry: proactive, innovative, academic but always a rebellious spirit. I am not exaggerating if I say that Anča has - in my opinion- one of the best programs in the animated music video competition.
On (The) Line 2, The Next – Or The Last: Notes on Ottawa International Animation festival, 2021, Mikhail Gurevich
If nothing else, the festivals schedules this year stood more or less in regular order. By its position in the sequence, as the last of the big-principal ones – and/or thanks to my wide-open exposure to the entire cycle, this blessing in disguise, I've enjoined, along with many, probably – OIAF competition inevitably was offering quite a few already familiar titles. [..] So, I will go then for personal selective picks, within cursory, as usual, look at the entire line-up, over and across awards and categories.
Portugal's Festa da Animação 2021: The Real Animation Celebration, Eliane Gordeeff
Of the five exhibitions available, I managed to see two: BAP Animation Studio and "Drawing in Line", both in guided tours by the animators themselves and by the artistic director Abi Feijó. The first is from the Portuguese Animation studio that has stood out internationally in recent years, with works such as Agouro, (Vasco Sá, David Doutel, 2018) Purpleboy (Alexandre Siqueira, 2019), and more recently Tie (Alexandra Ramires, 2020).
New Polish Stop Motion Animation Projects: Animarkt 2021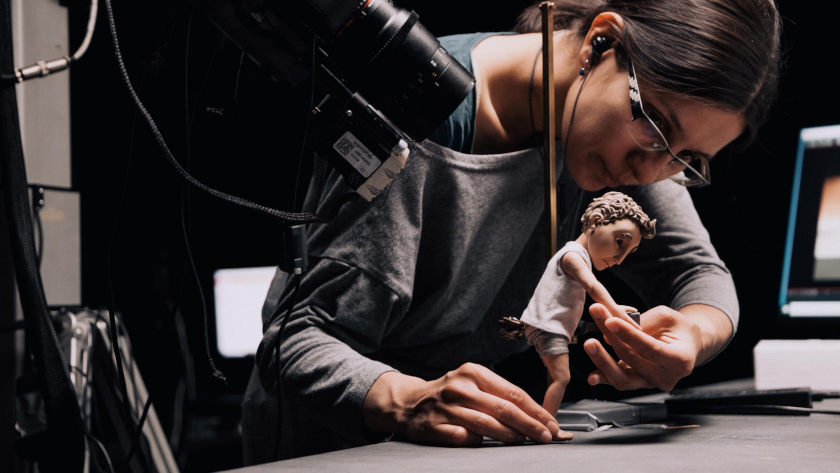 The pandemic doesn't stop creation, research and promising projects. This is what we watched and learned during the 'What's New in Polish Stop-Motion Animation' industry event of the 6th Animarkt Stop Motion Forum (7-12 December 2021).
Etiuda & Anima 2021: Top Picks, Joseph Norman
'98 KG', Directed by Izabela Plucińska:  A harsh film about domestic abuse: a woman experiences a cycle of violence in her home. The film deploys a poetic sense of scarring of the surface through the charcoal drawing process leaving a scarred presence, evoking a bodily history of her pain.
Have a great animated year 2022!


SIGN UP: Want to read more free articles like this? Sign up for Our Newsletter
Read More About: