Festivals
Precious, I'm Here, Room with a Sea View, Matlida in PÖFF Shorts Winners 2020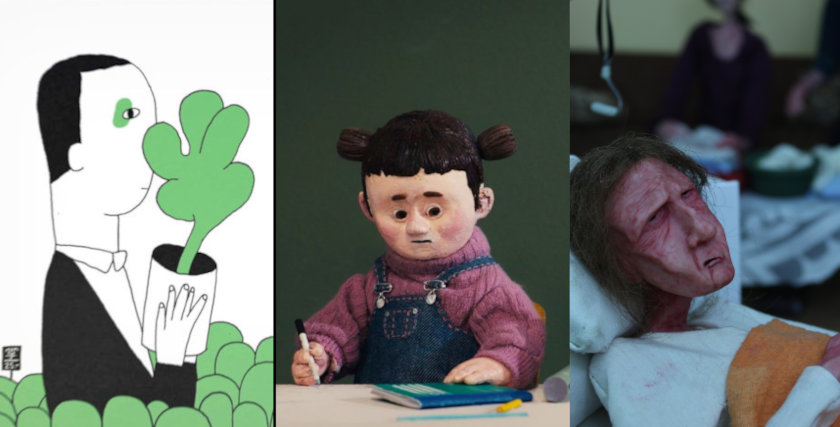 International short film and animation festival PÖFF Shorts (17-25 November, Tallinn, Estonia), has announced the winners for its 2020 edition, with a lot of stop-motion films among its honorees.
Two French films (Precious by Paul Mas, and Souvenir, Souvenir by Bastien Dubois) won the top prizes in the international competition while a Polish puppet film (I'm here by Julia Orlik) won the New Talents Competition.
The stop-motion film Matlida and the Spare Head by Ignas Meilūnas was the winner in the Children Competition, while the 2D film Room with a Sea View by Leonid Shmelkov won the Special Mention in the National Competition.<
In the international animation competition, the jury, comprised by Agnés Bizzaro, Oskar Lehemaa, David Sproxton, gave out the following awards:

BEST SHORT ANIMATION: "Precious" (France, 2020) / Director: Paul Mas 
Julie doesn't manage to fit in at her school. The arrival of Émile, an autistic child, will change all that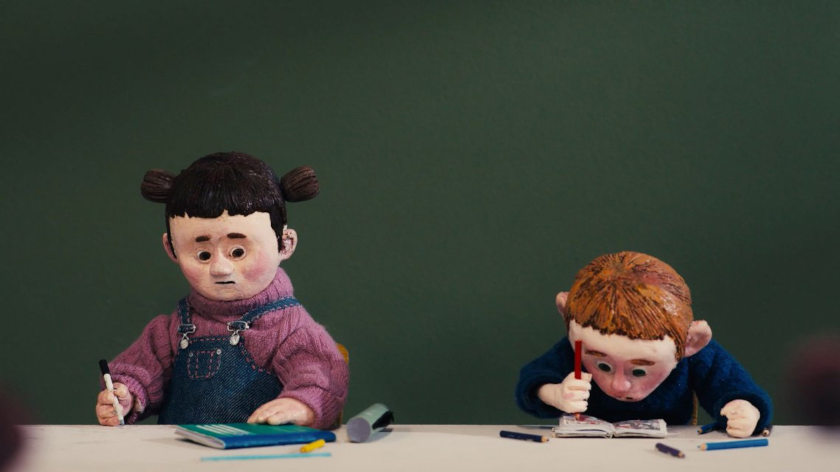 Jury Commentary: "This film uses the artifice of animation in order to get painfully close to very real topics. The jury loved the simple style and precise storytelling which tackles complicated subjects that stay with the audience even after the credits roll."
Precious will now qualify for the 2021 Academy Awards (Best Short Animated Film).
JURY MENTION: "Souvenir, Souvenir" (France, 2020) / Director: Bastien Dubois

Jury Commentary: "The special mention goes to a film that uses an excellent combination of animation styles to lay out a story of war trauma, family conflict, and ultimately, the creative process. The jury felt that this animation tells more in 15 minutes than most films manage in 90."
BEST CHILDREN'S ANIMATION: "Matilda and the Spare head" (Lithuania, 2020) / Director: Ignas Meilūnas
Jury Commentary: "A wonderful, in bright colours animated journey into the life of a child under pressure, on a path full of surprises to find her independency, and affirm her personality. An ironic and fresh tale about a strong girl, who finds the way to keep her head as free as it can be."
CHILDREN'S ANIMATION JURY MENTION:"Bench" (United Kingdom, 2020) / Director: Rich Webber
A short film about sharing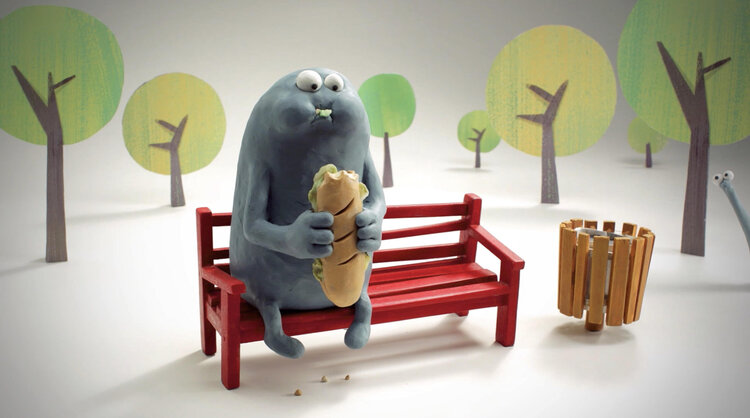 Jury Commentary: "A special mention goes to a film which has such a perfect timing, where the animation is at its best, so full of humor and emotion, and all this packed in a short form."
BEST STUDENT SHORT ANIMATION - NEW TALENTS: ANIMATION: "I Am Here" (Poland, 2020) / Director: Julia Orlik
Jury Commentary: "With its minimalist approach this film delivers a powerful insight into the dynamics of a family during the last days of a woman's life. The jury felt the boldness of the approach, with the subject literally front and centre, confronted the issues of love, loss and loneliness in a touching, sensitive and emotionally charged manner."
NEW TALENTS: ANIMATION JURY MENTION: "Black Sheep Boy" (France, 2019) / Director: James Molle

Jury Commentary: "A film which the jury felt had a fresh, energetic feel, albeit in a retro style, that dealt with the existential questions that beset us all as we find ourselves lost in the universe. It also made us laugh!"
PÖFF SHORTS NATIONAL COMPETITION (Estonian Live-action and animation films)
The special mention went to "Room With A Sea View" (Estonia, 2020) by Leonid Shmelkov
Jury Commentary (Inga Diev, Fabian Driehorst, Sveta Grigorjeva) : "Immersive storytelling at its best, "Room With a Seaview" is a multi-layered film about love in its purest form: raw and messy yet also humorous, honest and candid. A captivating treat that bursts with originality and creativity, the jury was impressed by the film's depth and capacity to reveal unexpected surprises upon further viewing."

Best Short Estonian film was the live-action Struck by Lightning (Estonia, 2020) by Romet Esko
PÖFF Shorts runs from 17th to 25th of November in Tallinn and Tartu and online (kino.poff.ee)
SIGN UP: Want to read more free articles like this? Sign up for Our Newsletter