Cartoon Movie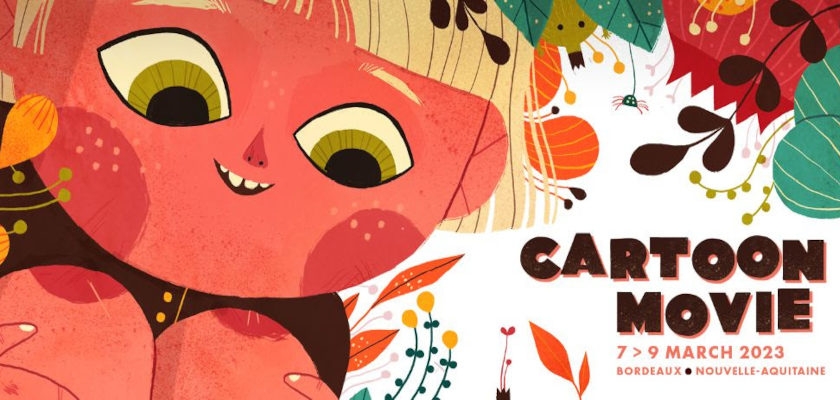 Category
PITCHING & INDUSTRY
Deadline | Event Dates (period)
Email
This email address is being protected from spambots. You need JavaScript enabled to view it.
Final submission deadline
2023-03-09
Submission/Registration Fee
Yes
About Cartoon Movie
Created in 1999, Cartoon Movie is an intense and efficient pitching event intended to create a synergy between producers, investors and distributors of feature-length animation films.
Producers have the opportunity to pitch their project to all potential financial partners gathered in the same room, in order to find co-producers, speed up financing and negotiate deals with distributors, sales agents and game companies.
2023 Event Coverage

Seasoned directors will present a project early in the process (in Concept): Cédric Babouche  (creator of the interactive animated game "Dordogne") with "Long Time A Girl: An Endless City Adventure", Léo Marchand & Anne-Laure Daffis (directors of the successful "The Neighbours of my Neighbours are Neighbours of Mine" released this year in France) with "The Roman of Renart", the trio of directors Ben Tesseur, Steven De Beul & Jeff Tudor (latest movie "Coppelia", 2021) with "'Still Life' at the Penguin Café".

➤ Live-action actor and director, Guillaume Gallienne, will present his first animation project "Cyrano".

➤ Alberto Vázquez (director of the controversial "Unicorn Wars", 2022) comes with his new opus "Decorado", as well as Hugo de Faucompret ("Mum is Pouring Rain", 2021) with "Round and Round the Wishing Well", and Jens Møller ("Ogglies", 2021) with "Yap Yap - The Secret Forest", the three of them in Development.

➤ Sneak Preview of "Four Souls of Coyote"  from Áron Gauder (winner of the Annecy Cristal Award in 2005 for "The District!"), as well as "Mars Express", directed by Jérémie Périn, and "Dragonkeeper" from Salvador Simó ("Buñuel in the Labyrinth of the Turtles", European Film Award 2019).

➤ Projects are following their development path from Cartoon Springboard to Cartoon Movie: "The Precious Gift" directed by Lenka Ivančiková (from Cartoon Springboard 2017 to Cartoon Movie 2018, in Concept) comes back this year with a version in development;  "Otis" (directed by Filip Diviak) was presented at Cartoon Springboard this Fall, and will now present a version in Concept. 
2021 Coverage
2020 Coverage
A guide to CARTOON Movie
2019 CARTOON MOVIE Coverage
Event Dates
From

05/03/2024

to

07/03/2024