Anima: The Brussels Animation Film Festival 2024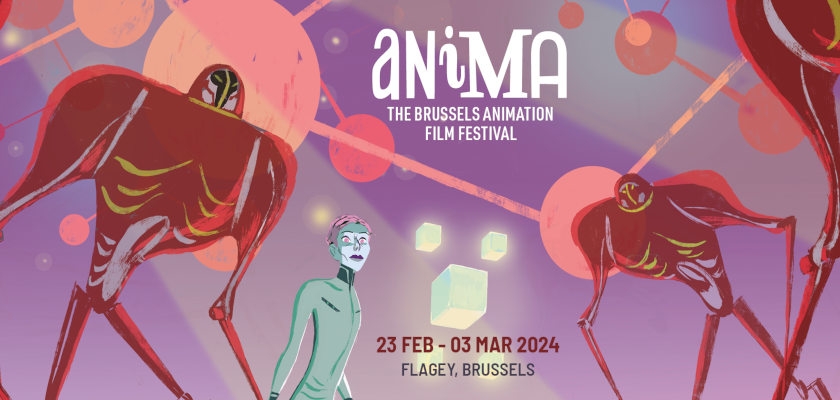 Category
ANIMATION & FILM FESTIVALS
Deadline | Event Dates (period)
Email
This email address is being protected from spambots. You need JavaScript enabled to view it.
Final submission deadline
2021-10-01
Submission/Registration Fee
No
Festival Description
Anima, The Brussels Animation Film Festival, seeks to promote animated films from all over the world and encourage dialogue between professionals, filmmakers and the public. The Festival presents an official selection with a national and international competition for short and feature films, an information category with retrospective and themed programmes, and a series of conferences entitled Futuranima. Anima is also recognized as a qualifying festival by the Academy of Motion Picture Arts and Sciences for the Oscar for best animated short film

2024 Call for Entries
Anima will showcase science fiction, a genre which is once more gaining public attention. The 2024 edition of the festival will run from 23 February to 3 March 2024 and will include more than 120 screenings of animated films at Flagey in Brussels over the course of ten days punctuated by festive and fun-filled events.
Anima will also highlight Hungary's bustling film industry and will feature a host of new feature films for children and adults, screenings of thematic and light-hearted short films, professional meetings on sound and music, a space devoted to new experiences in animated film, and a new optical playground.

Anima considers all films completed after June 2022 (18 months before the beginning of the festival) and belonging to the following categories as eligible for competition:
Official selection - in competition
1) International professional short films
2) International student films
3) International short films for a young audience
4) Feature films
5) National short films.
Out of competition
Animation Documentaries
Music Videos and commercials
Virtual reality short films
Cyril Pedrosa (The Hunchback of Notre Dame, Wolfwalkers) has designed the 2024 Anima Festival poster.


2023 Festival Coverage

2022 Festival Coverage
2021 Festival Coverage
2020 Festival Coverage
2019 Festival Coverage:
2018 Festival Coverage:
Event Dates
From

23/02/2024

to

03/03/2024